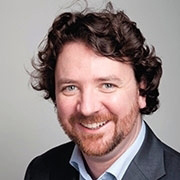 Courses
Cross-cultural Management
EDUCATION
"Kandidat of Economic Science" degree. (equiv. PhD) , Plekhanov Russian University of Economics, Moscow, Russia, exp.2016
"Specialist/Economist" degree. (equiv. Master of Science), Plekhanov Russian Academy of Economics, Moscow, Russia, 1998
Bachelor degree, International Business School (Hanzehogeschool van Groningen), Holland, 1997
BTS of International Trade, Ecole des Cadres, Paris, France, 1995
OTHER PROFESSIONAL ACTIVITIES
Independent cross-cultural management consultant for major global corporations such as Microsoft, Enel, Total, SuperJet International, Leroy-Merlin, Rosbank, Auchan, or Ozon.
Cross-cultural managerial coach for managers at J.P. Morgan, PepsiCo, Danone, Alcoa, Servier, British Petroleum and others.
Invited speaker at events organized by the American Chamber of Commerce in Russia, the Swiss Olympic Team, or the Ministry of Foreign Affairs of the Czech Republic.
ADMINISTRATIVE POSITIONS
Head of the International relations at the Unicorn College, Czech Rep. (from 2010)
Graduate School International Programs Coordinator, Plekhanov Russian Academy of Economics (2002-2009)
MEMBERSHIPS AND AFFILIATIONS
Society for Intercultural Education, Training and Research (SIETAR): Member
SELECTED RESEARCH PUBLICATIONS
Books, Monographs and Textbooks
"Building Bridges among the BRICs: Given their cultures, can Brazil, Russia, India, and China really form a cohesive global group?" (Palgrave- Dec. 2014)
Co-author of the chapter covering Russian culture.
Cross-cultural Management Textbook (CreateSpace, 2012) - ISBN 13 : 978 1479159680
Editor and co-author of a practical course-book that synthesizes in a practical way contemporary cross-cultural communication and management knowledge for students and professionals.
ross-cultural Marketing textbook (in Russian, Infra-M, 2011) ISBN: 978-5-16-003861-2
Co-author of Russia's first textbook of cross-cultural marketing. Edited to present students with fundamentals and models of cross-cultural studies and Marketing, this unique textbook is now available throughout Russia in bookstores and online.
Selected papers in Academic Journals
Road Behavior and Culture, a Statistical review, in Cross-Cultural Conference Proceedings, Business Conference 2015, University of Applied Sciences Upper Austria,
Correlation between Airlines' Use of Foreign Languages and Their Country of Origin's Acceptance of Foreigners, in FHWS Science Journal, 2014 (Jahrgang 2), Ausgabe 1
The European Influence on Cross-Cultural Models, a Historical Survey, in Человеческий капитал и профессиональное образование" №2 (10) 2014
Cross-cultural Communication, in Управленческое консультирование 2013 №8 (56), 2013
INTERNSHIP ABROAD
VSE, Unicorn College (Czech Republic), Graduate School of Management - SpSU (Russia), FHWS (Germany); FH Steyr (Austria); ESCE/ECE, Essec & Ecole Centrale (France), Manchester Metropolitan University (UK), Christ University (India) and others.
Other professors
of the department
Don't miss out
on important GSOM News!
✖Programs