Communication in times of crisis is always a challenge. The recent workshop, which took place within Management Career Week at Graduate School of Management St Petersburg University, was focused on how we can communicate effectively in crisis situations, resolve stressful issues and protect reputation: both of the company and our own.
During the workshop, the participants mastered how to build the culture of risk-taking, respond to a crisis timely and effectively, and use reputation repair strategies.
Elena Orlova, Head of the Department of Foreign Languages ​​in Management, St Petersburg University.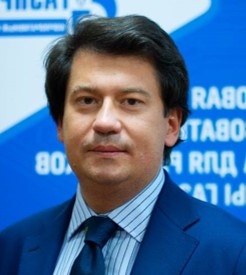 Vadim Klimachev, Head of International Cooperation, Gazprom Corporate Institute

"Business school alumni will work in times of new risks; they emerge at a high speed and it's impossible to avoid or ignore. What can we do? We can be better prepared for this reality! At the workshop, which was held jointly with Gazprom Corporate Institute, we showed students how to avoid communication traps, communicate under pressure, respond competently to challenges in risky interactions and restore the company's reputation. The workshop reflected corporate realities and the business game exemplified how the transdisciplinary experience of a business school expert and a corporate partner can be utilized in crisis communication,"

The business game "Crisis Interview" became the central part of the workshop. Participants were to react to a real case, prepare questions and answers and act both as spokespersons (newsmakers) and as representatives of different groups stakeholders affected by the crisis.
While dramatizing interviews, the participants were to demonstrate their skills to identify and diagnose
Contexts in which reputation risks may appear
Communicative behavior of self and others
Language that provokes conflicts, misunderstanding and misinterpretation.
To master professional communication skills, we all need to learn more about the reality that creates reputation risks. We need to pay attention to the following contexts that are interwoven into the modern communication culture:
Unfavourable information climate
Mentality Clashes
Reputational risks
Public disclosures
Working place "monocultures"
Political, cultural and social conditioning
Values clash
Safety
Communication conflicts as a deliberate choice
Integrity failures
We need to develop the skills of professional spokespersons/newsmakers. Learn how to communicate under stress and be resilient under pressure.
The instructors also encouraged students to:

Pay attention to crisis communication cases (online resources, business sites news, etc.) that include a crisis communication component: an event that is connected to the company's activities and may pose a threat to important expectations of stakeholders, thus significantly effecting an organization's performance.
Read texts, watch speeches that 1) cause a serious challenge to a company's reputation and 2) restore/fix reputation.
Make a pool of crisis communication cases – learn from the best practices!
Ask questions whenever you can benefit from a valuable piece of advice.
All in all: stay sensitive, stay tuned, stay professional!