SEMESTER ABROAD AT GSOM SPBU
Farouk Shoukry, Schulich School of Business student, spent spring 2019 semester abroad at GSOM SPbU. Here is his story and some advice.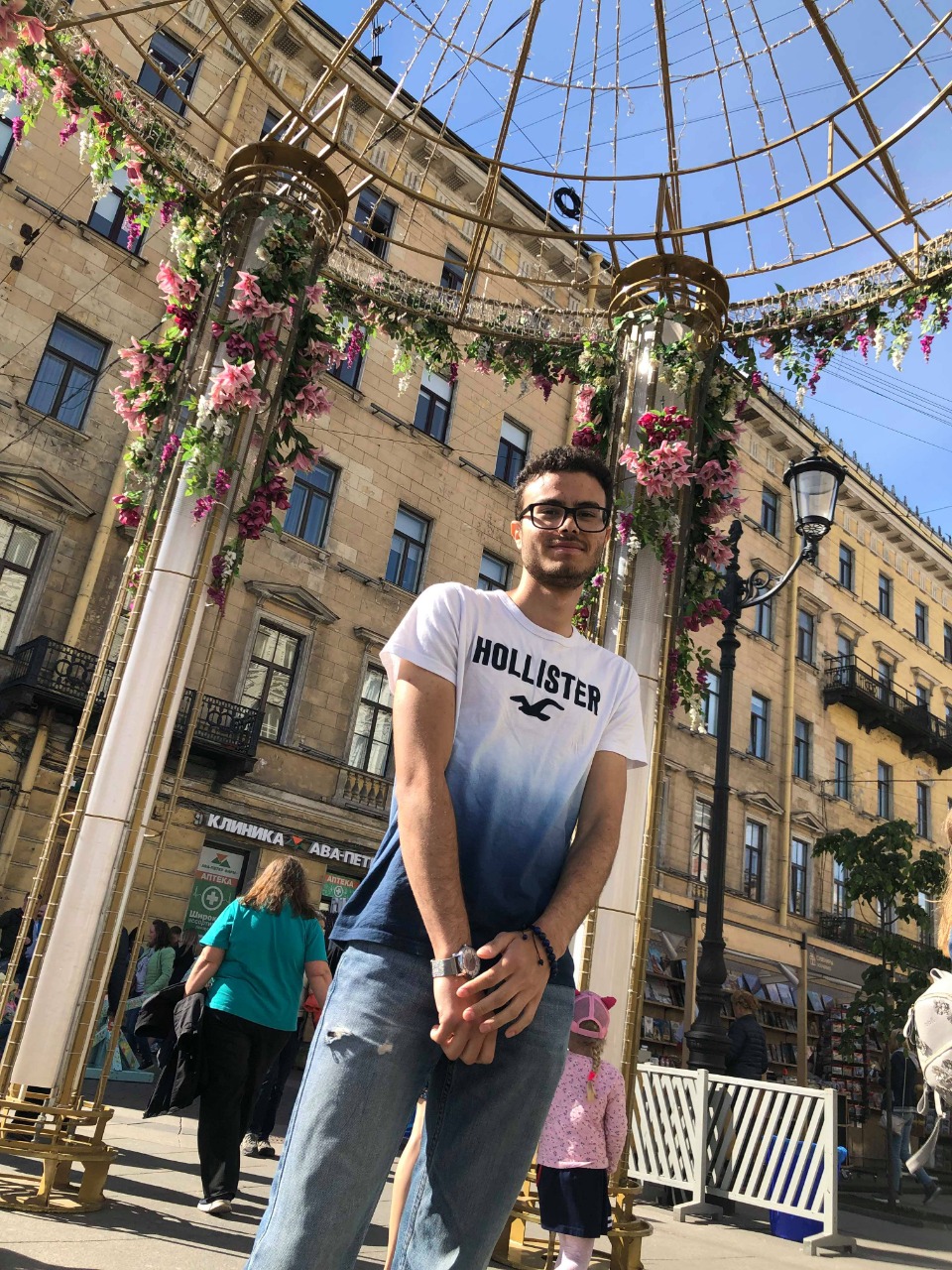 I set my eyes on Russia a long time ago, back from when I played video games as a kid and started getting intrigued by Russian culture. Whether you are currently considering going to Russia or have already decided to do so, consider the following
Whenever I'd mention to anyone that I'd be going to Russia for my exchange, the first quip I'd receive is "why Russia?". What they really meant was "why would you go to that strange place when you could go to Europe". What my well-meaning friends missed was that this was precisely the point. I wanted to go to a distinctly foreign land like nothing I've ever seen before.
As soon as I arrived, I knew that I had made the right decision. St. Petersburg is a magical place. A liberal, European, and rapidly evolving city in an otherwise static and traditional country. Young people sport artistic fashion, pink hair, and open minds. Swathes of tourists from all over the world arrive daily. Every building and street corner has a story, and you get to uncover them yourself one by one. You will run back home with passion and glee in your eyes to tell all your friends and family what you've discovered, since none of them have heard those stories before.
What would be great to know before leaving to Russia
If you wish to understand nearly everything you need to know before arriving in Russia, I recommend going through the thorough and accurate book called "The Russia's World: Life and Language" 4th edition by Genevra Gerhart with Eloise M. Boyle. You read this book and will have no or limited culture shock.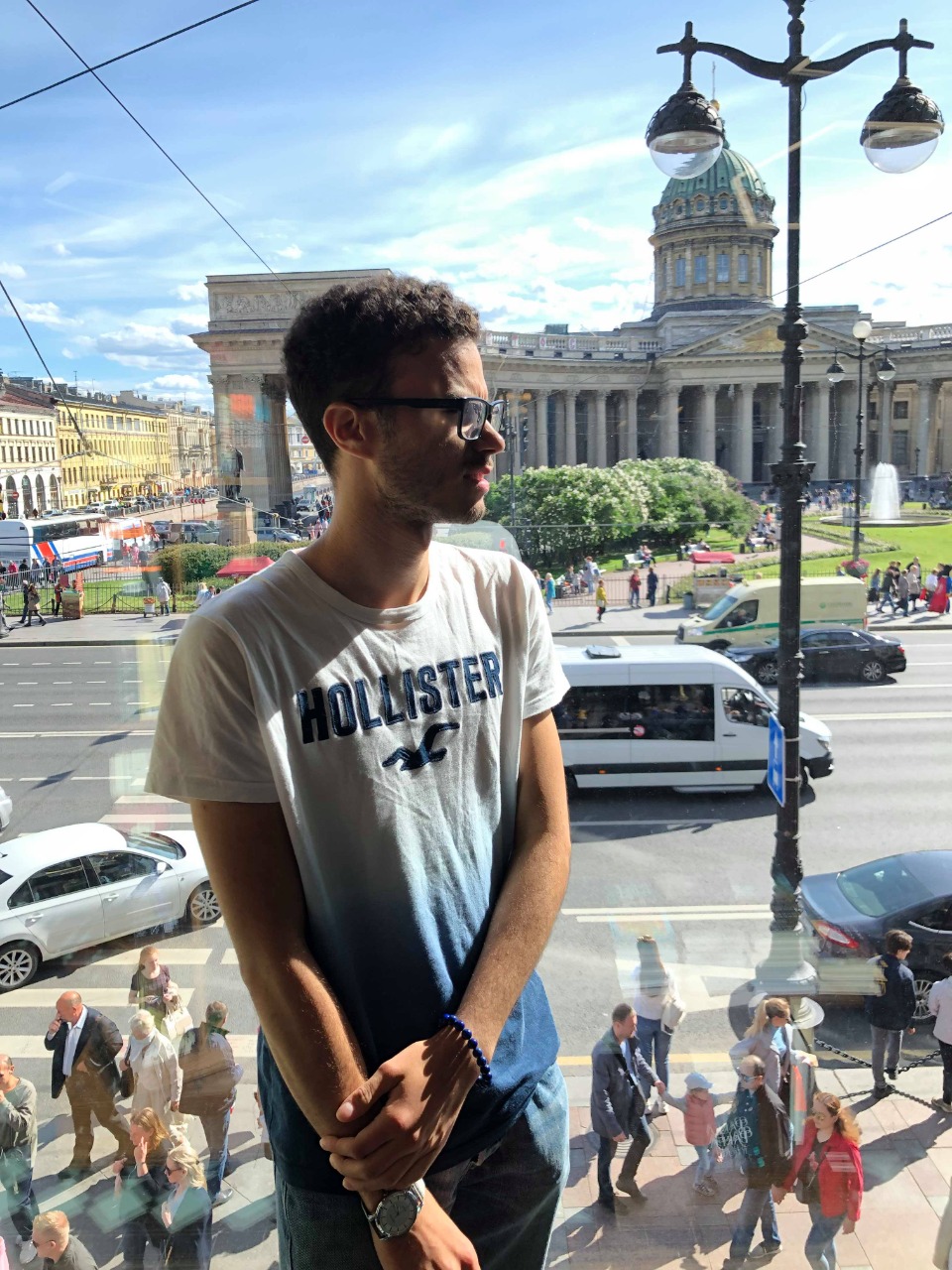 Documents
The visa process you will find is different from other countries. At the time of applying for the visa, I was an Egyptian national which does impact the timeline. It is a long and bureaucratic process but well worth the trouble.
Near the end of October I received the first email from GSOM with instructions on how to proceed. I was required to send them:
An excel sheet they required.
Copy of my passport. Ensure yours is valid for a minimum of 18 months.
Academic transcript. An unofficial one online was sufficient.
A letter from Schulich confirming your English proficiency.
Passport type personal photo.
My Resume/CV.
Important note: The student visa you receive will be single entry. GSOM SPbU will apply on your behalf for a multi-entry visa a few weeks after your arrival in Russia. This means that you will not be able to leave Russia during this time.
Travel insurance is quite simple to arrange. There are a lot of providers, but not all of them offer long-term travel insurance. I personally got the emergency medical insurance from Manulife. I earned a discount on it by being a Costco member and so the total was about $550. Most options I found for a 6-month travel insurance were around $600-$900. The Manulife insurance was sufficient for visa purposes and in case of emergencies.
Accommodation
You are automatically enrolled in and guaranteed campus housing. You have to email the international office if you'd like to opt out. There is only one residence for exchange students and it is available for the entirety of the term. An additional benefit of the dorms is that you do not have to go through this tedious process called "registration" with the MFTS (МФЦ), part of the Russian government. In the dorms, the university will do it for you.
I arranged accommodations by myself through Airbnb, but there is also ЦИАН and 2RU. For me, privacy was non-negotiable so I rented a one-bedroom apartment through Airbnb for the period from Feb 1 to June 13. FYI, that apartment was absolutely perfect when it came to location, privacy, safety, utilities, wifi and pretty much everything else. It cost me $3500 for the whole period. It was 20 minutes from the airport, one hour from the bachelor campus, and one hour from the master campus. If you have similar needs to my own, this is the place to be. Now, if you don't want to dish out that much money, you will be put into a Facebook group with all the exchange students. So message some people and maybe you can arrange something to share with a few people before you arrive.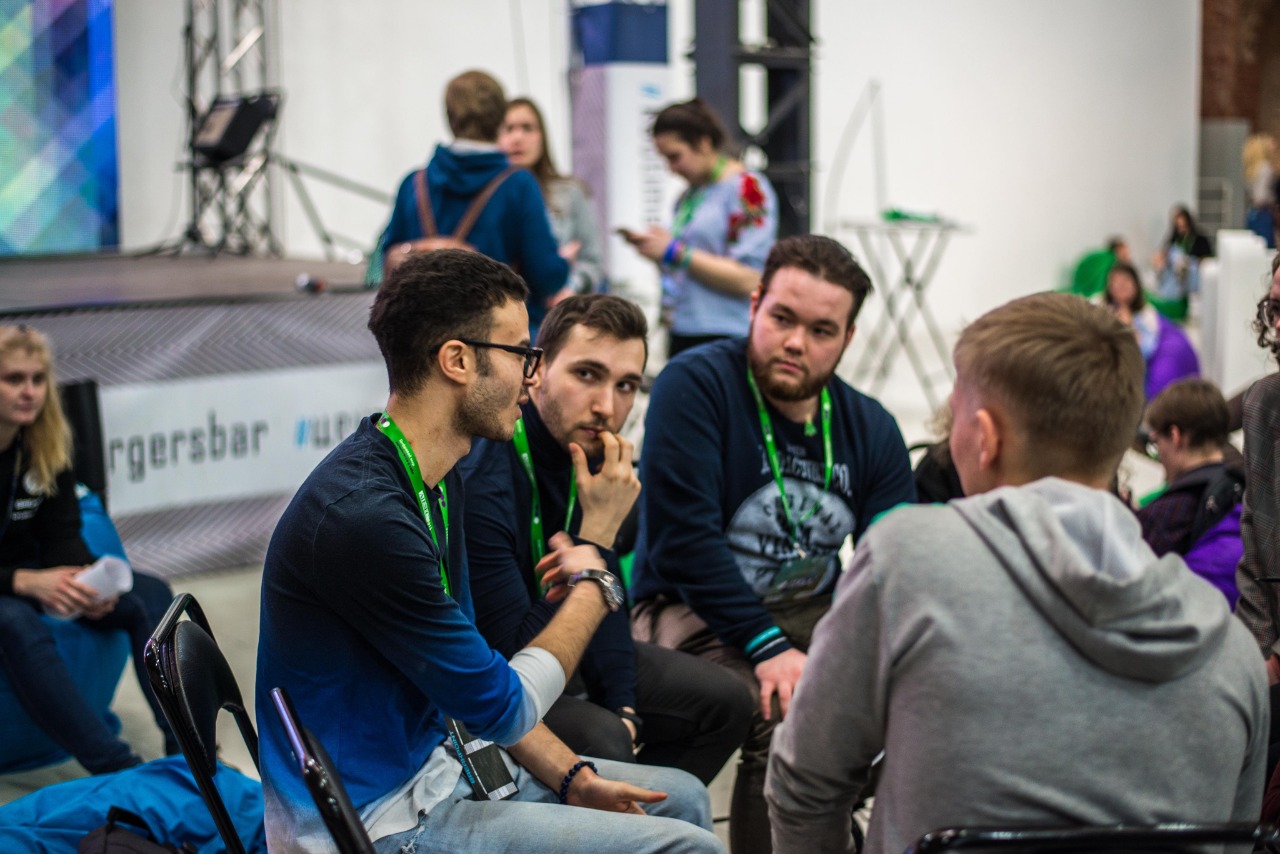 Studies
GSOM uses the ECTS system like most of Europe. The average course gives you 5 ECTS and has 36 in-class hours in total, but these may vary especially if you're taking language classes. Not all classes repeat each week, and most classes do not occur at the same time each week.
Classes are offered only in the morning and afternoon. The bachelor campus closes at around 6 PM, so I was never able to study on campus after classes. GSOM SPbU is not necessarily known for a particular academic focus, but they are the top business school in Russia; founded in 1993 shortly after the fall of the Soviet Union. For your reference, I took the following courses: Building sustainable value chains, Corporate governance, Finance in supply chain management, Transportation and international operations, and the intensive A1-A2 Russian language course. I highly recommend to enroll to in any Russian language course to learn how to read and speak in basic Russian.
Campus Facilities
The bachelor campus building is beautiful. It's in a converted horse stable of the Mikhailovskaya Dacha from the 18th century. It is very modern on the inside and was newly renovated. On the bachelor campus you'll find a petite library and a cafeteria. You can eat a full meal there for around $5. Interesting fact, the Dacha where you'll be studying was overrun by Nazi Germany during the invasion of Russia in WWII.
The master campus is located near a gorgeous part of St. Petersburg called Vasileostrovskaya Island. The master campus' interior is older than the bachelor campus but they also have a library, a small computer lab, and a cafeteria.
International Service
There was a full week orientation program provided by GSOM SPbU and the buddy program there. It was a full 7 day program that got better by the day! Unfortunately, I was writing a job application for AIESEC Canada at the time and did not attend any of the orientation week. However, all of my exchange friends who went gave rave reviews.
GSOM SPbU has a buddy program and you're assigned a buddy before you arrive. It's largely informal, and the only requirement the buddy has is to pick you up from the airport. It is up to you to utilize your buddy and ask them questions if you need help. For me, it was not my first time in Russia and I spoke the language quite well, so I didn't need a buddy and we lost touch eventually.
There is this awesome organization called 2RU that was started by a GSOM alumni specifically for foreign students in Russia. They host lots of events, help with housing, getting invitation letters, and pretty much everything else you need.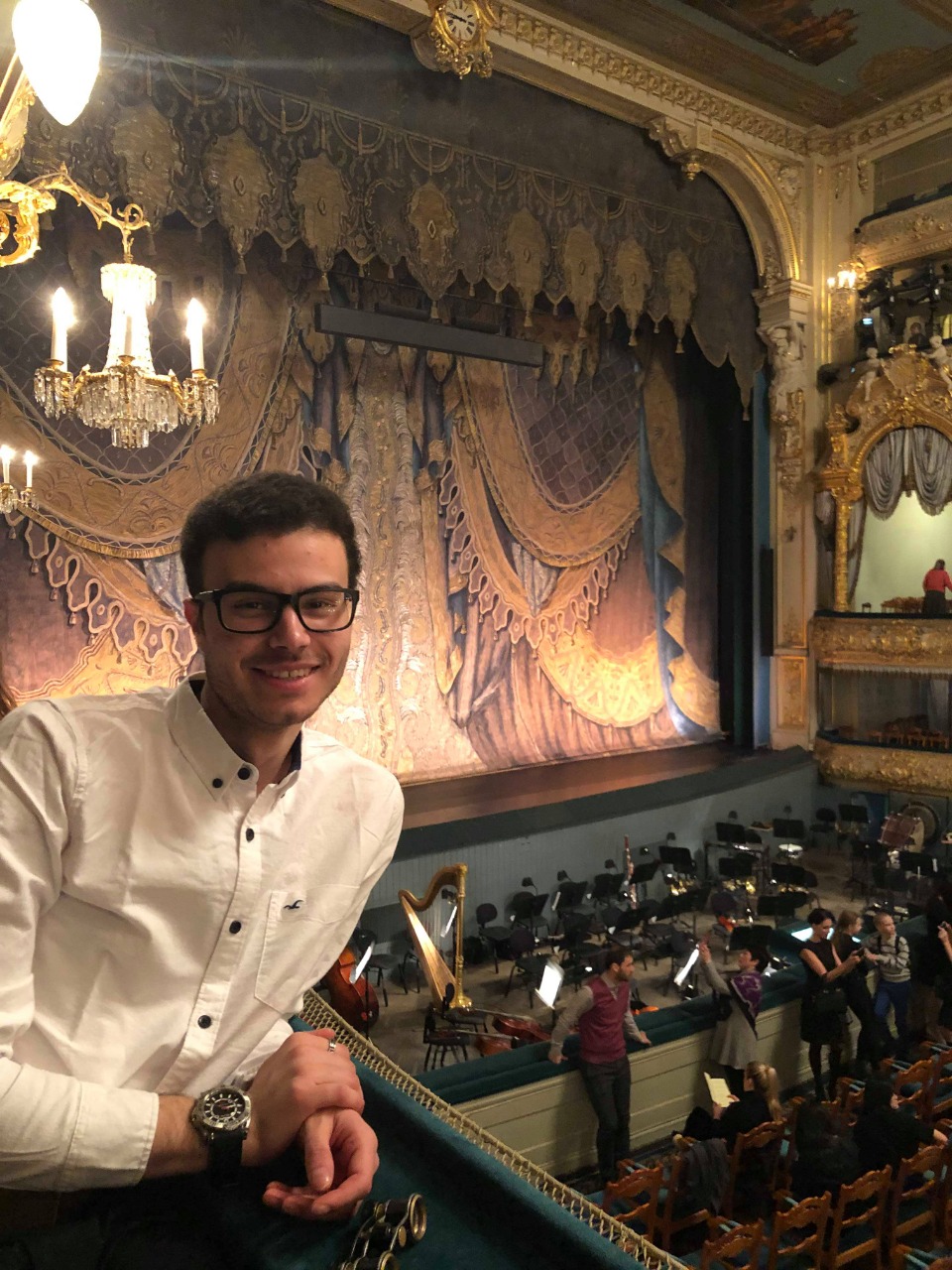 My advice for those who are going to study in Russia:
Apply for an ISIC card. It gives you lots of discounts within Russia and Europe. At times, I even used it as ID at a bank when I didn't have anything else on me
Offline Russian translator. For instance, Google Translate and download Russian language
Your smartphone is your best tool. Make sure to have an IOS or Android device on you and download the following apps: Yandex maps, Yandex taxi, Tandem (Russian Whatsapp), VK (Russian Facebook)
A 10,000 to 20,000 mAh power bank. With all the walking around and heavy usage of your phone. You'll need it.
On arrival, ₽5000 in cash, your foreign credit and debit cards, and all other documents listed in the arrival section
Books, cards, headphones, and other entertainment for your long rides on the Russian railway
Warm clothing, snow boots, umbrella, but also summer clothes. It's cold and slippery in the winter but beautiful and warm in the summer
Laptop for school
A somewhat empty luggage to take some souvenirs
In November I prepared all of the visa documents I needed. A peculiar requirement you'll see is that you need to submit an HIV test with your application.
The most challenging part of the process is waiting for the invitation letter from the Russian government. The invitation letter is delivered by GSOM but it takes 4-6 weeks to be issued. Therefore, you should give your information to GSOM immediately after they request it to avoid further delays. I highly recommend you use the address below to mail it directly to the international office.