During the Fall of 2018 GSOM SPbU student Anastasiia Prikhodko went on exchange to Rotterdam School of Management. Here is her story about studying in the Netherlands
During the Fall of 2018 GSOM SPbU student Anastasiia Prikhodko went on exchange to Rotterdam School of Management. Here is her story about studying in the Netherlands.
What would be great to know before leaving
If you want to study hard and party hard, RSM is a place for you. And my advice to you is to join CEMS club and start looking for a place to stay as soon as possible.
Documents
You can apply for visa online. It is a typical study visa application process. However you will need to pay €3600 deposit (€900 euro per every month of your stay in the country) and €190 immigration fee. You will receive your deposit back at your Dutch bank account when you arrive in the Netherlands.
Welcome Week
At the beginning of the semester there is couple of days when the University helps students to arrange all the bureaucratic stuff like register in the City Hall, open a bank account, etc. There is an international student organization, ESN, that also organizes intro week and other events, but I did not participate in any because I joined CEMS club RSN.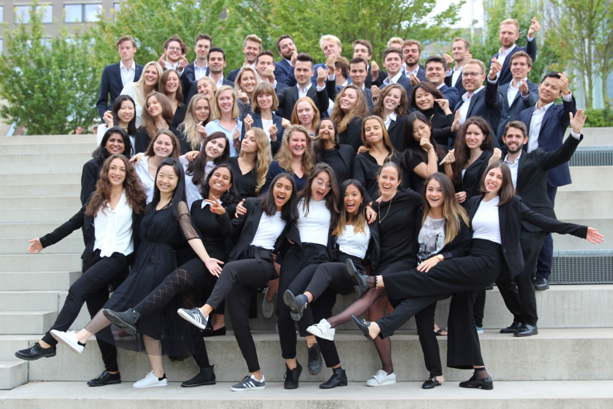 CEMS RSM Club, Fall 2018
Culture shock
I can't say it was a shock, but I noticed that Dutch people are very direct and straightforward in what they tell.
University
There is everything you need in the campus: library that is open until 00:00, study rooms, gym, shops and a café.
CEMS club RSM organizes a lot of events and is considered to be one of the most active clubs, but it also depends on your involvement and willingness to contribute. You can join the committee and facilitate the process, I chose to be in the Alumni Committee. During the Fall semester 2018 we organized 35 events. There are a lot of opportunities to communicate with corporate partners and CEMS alumni through events organized by CEMS club and also to travel.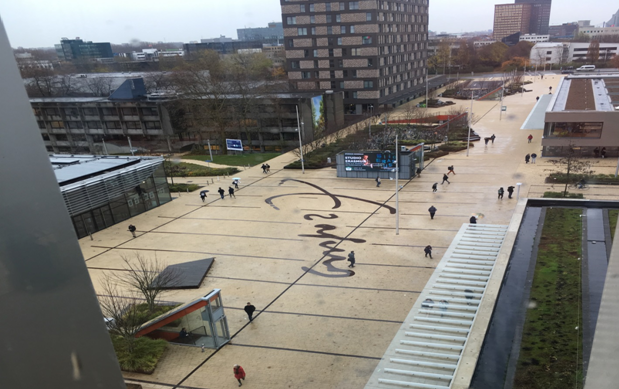 RSM campus
Place to live
Keep in mind that the housing market in the Netherlands is insanely tight and quite expensive. Housing for international students is more expensive than for locals. Locals pay €350 – 550 a month and international students — €550 – 1000.
The dorm is a good option, because it is guaranteed housing and relatively affordable. But it was too late for me to apply. There is also a Student Hotel in Rotterdam. It has no relation to the University and is quite expensive.
To rent a room in a 3 or 4 bedroom apartment is the most common option for local and international students. I found the place through this webpage but there are also different groups in Facebook. Be careful, there can be scammers.
I lived with three girls. Two of them were also on exchange program and the third one had been studding in Rotterdam for three years. Almost all apartments in the Netherlands have two floors with a narrow staircase. In our apartment we had our own rooms, common bathroom, large living room and a kitchen.
Our house was situated in the city center, near the famous Cube houses and the university. It is also possible to rent an apartment in the Cube houses, but you will need to cooperate with your roommates in advance.
Studies
There was no problem to register and you can also change the courses at the beginning of the semester and at the end of the first block. In the Netherlands during the semester you have two courses' blocks.
I liked that professors really listen to students and are open to talk. Usually, courses are very interactive and require a lot of interesting readings and cool group projects. I can recommend Information Strategy course and International Entrepreneurship course.
The exam dates are announced at the beginning of each block. Preparation for exams is quite intense time, especially for CEMSies.
CEMS students also have a block seminar that is held at European Space Agency (ESA). You will live in a hostel and work on a project with other students. Block seminar takes place at the end of August, and I highly recommend not missing it.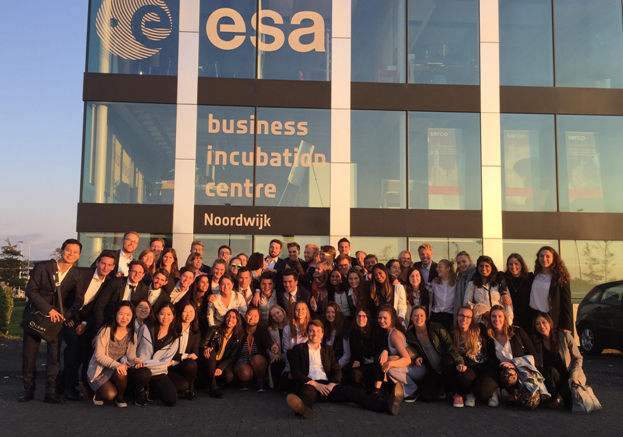 Block seminar at ESA
Money
Accommodation: €600 – 700 per month
Food: €7 – 10 for a main dish at the student cafeteria. Average price for a main course and drink at the restaurant is €20. There are two Russian food stores the city center with a good variety of products.
Transport: rent a bike at Swapfiets for €12 per month, OV-chipkaart for trams and subway is €0,8 – 1,5 depending on how far you go. Use NS application at your phone to buy tickets to Amsterdam or other cities in the Netherlands.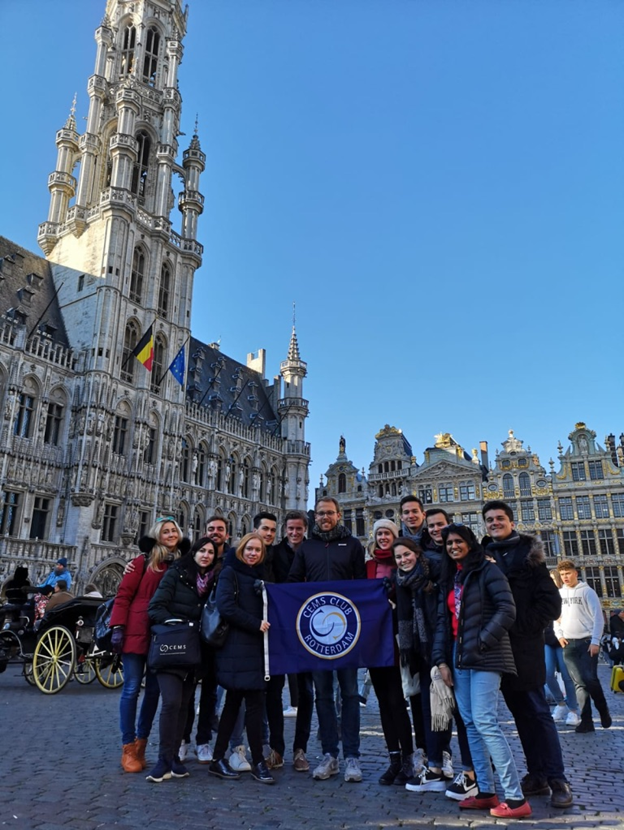 Our trip to Brussels
Travel
As I already said, CEMS RSM Club organizes a lot of events, in particular, trips to neighboring cities and countries. It all depends on your desire to participate and help in the organization. We went to a career forum in Budapest, organized a trip to Brussels with other CEMS schools, and went to Amsterdam for various skill seminars and other events.
Best practices you would recommend to implement at GSOM
Feedback sessions with professors and CEMS academic director at the end of each term were quite popular among students at RSM. Within the framework of such meetings, participants share their impressions about the program and can contribute to the development of the University. Do not be afraid to share feedback, they will really listen to you.
In addition, the CEMS RSM Club is distinguished by an established relationship with alumni and corporate partners, as well as their active participation in the student life