"You'll definetly love Singapore": Interview with Andrei Khromov about his exchange semester in Singapore
GSOM SPbU current and coming students know that they have the opportunity to spend an exchange semester at one of the School's international partner universities. We spoke with GSOM SPbU student, who has just returned after an exchange semester in Singapore, and found out how this experience was useful, what you need to know before you go to Singapore, how much money you need, and what you can discussed with inhabitants there.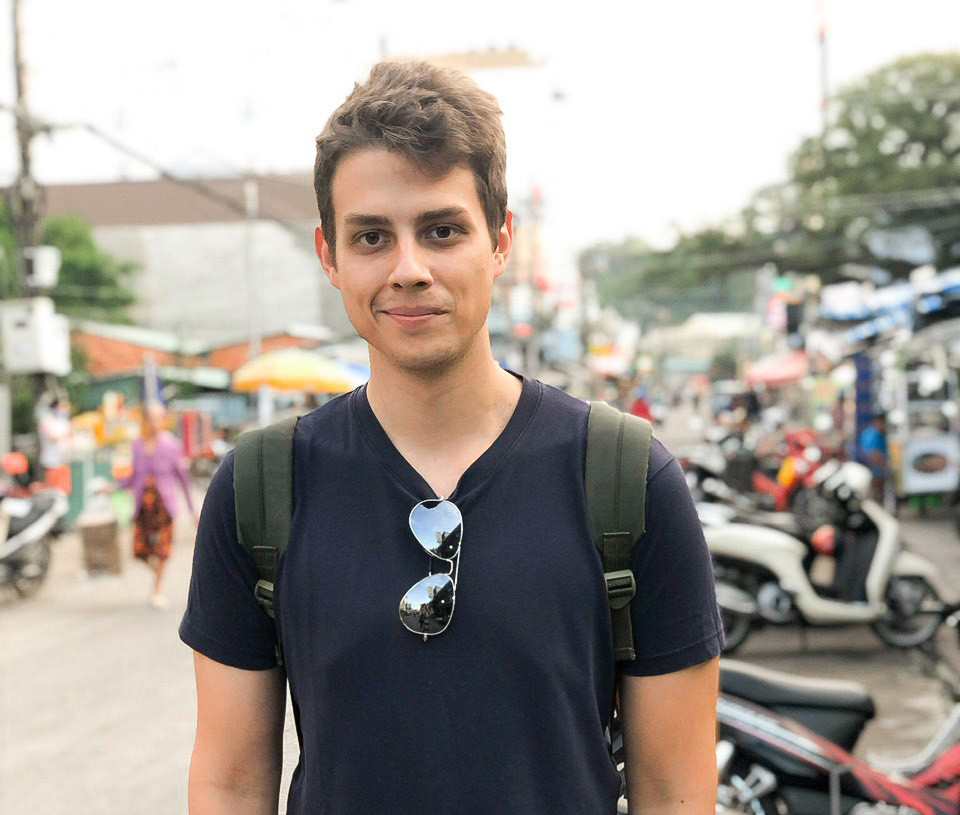 What do you need to know before traveling?
You will definitely love Singapore! The most important thing before the trip is to solve the question of with accomodation and be ready for high prices in Singapore. It is almost impossible to live there on less than 1,000 - 1,100 Singapore dollars, or about 50,000 rubles a month excluding the cost of accomodation. Getting an internship at a company in Singapore is almost impossible, but you probably can find a job there.
What documents / certificates are needed?
The process of applying a visa allowing you to study at NUS (the Business School of the National University of Singapore) is transparent and well organized. First, a package of documents is sent online — requiring you to fill out an application form, and provide a copy of your passport and necessary documents from GSOM SPbU. They then send an e-visa letter to enter the country. During the first two weeks of stay at the School of Business in Singapore you will receive a Student pass. So do not worry about visas — just follow the instructions from the emails. The University will also help you to organize the necessary insurance.
What do you think about Welcome Week in Singapore?
Perfect! We had a mandatory CEMS Block Seminar for all CEMS students. During it, we studied elements of the culture, politics, history and business in South East Asia. In addition, we had many activities outside the University. They conducted a quest in the Chinatown of Singapore, where one of the tasks, for example, was to find 4 traditional dishes. The food court was so huge that we had to talk with the locals and find out the way to traditional food places. We launched kites on one of the best rooftops of the city, and visited the most expensive rooms of the Marina Bay Sands hotel.
What have you learned about Singapore and its inhabitants?
You need to understand that it is difficult to talk about Singaporeans as a single nation. In Singapore, the Chinese, Malays, Indians and Europeans get along together. Everyone honors and practices their culture and lifestyle, and speak their native languages. In Singapore, they strictly monitor that everyone treats each other with respect, although representatives of the different cultures communicate and spend time differently. But if Singaporeans have a nationwide hobby, then this is food. Singaporeans love food and they are ready to talk about it for hours. Just ask the local where you can eat, and get a large list of recommendations.
I didn't have any kind of cultural shock upon my arrival in Asia. Singapore is a global city, a lot of people has come here from Western countries. For example, everyone speaks English. So, if you have never been to Asia, then I advise you to go to Singapore. It is safe, very clean and comfortable. People are friendly, albeit a little shy.
Also it seemed to me that there is a pronounced consumer society living in Singapore. Local residents can spend hours walking around shopping centers, of which there are a huge number, and discussing what and where to buy. Cinema, theaters, museums, in my opinion, do not seem to be as interesting for them.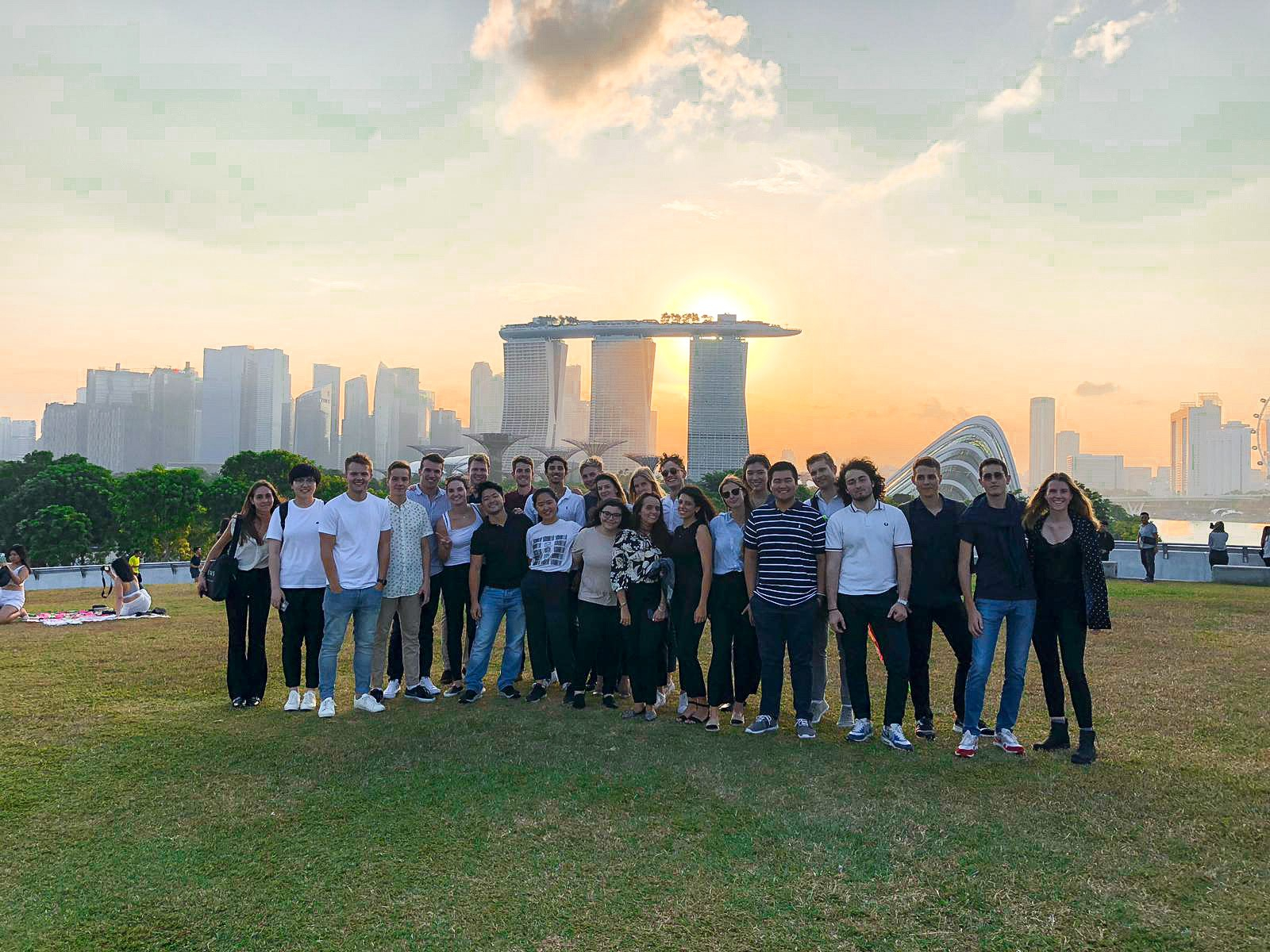 Tell us about the infrastructure of NUS and how communication with students is organized.
NUS is a huge university with many buildings in one area of the city. Free buses run on campus, including unmanned ones. For students, all the services and infrastructure of the university are available: libraries, gyms, swimming pools, canteens. The University has the so-called Utown campus with its own eateries, gyms, shops and even beauty salons. It has everything you need for study and leisure. We often met with the rest of the students in Utown. Representatives of the Master office are constantly in touch by email and in person, if it is necessary. In general, all basic communication in NUS is via email.
What about housing for exchange students?
The situation for Bachelors and Masters is different. As far as I know, Bachelors are given housing on the Utown campus, which is very convenient, and most importantly it is budget. For Masters who come for an exchange, they offer three-room apartments in Kent Vale (one large room with its shower and toilet, or two small with a shared bathroom). It is near the university, in the area where there are shops and sports areas. But there are also disadvantages: these apartments are not cheap — $ 900 for a small room and $ 1260 for a large one, and most importantly — there is no guarantee that you can get it. For 30 CEMS students, only 5 apartments were available. As a result, many who applied did not know where they were going to live two or three weeks before arrival.
In a group of exchange students on Facebook, I wrote in advance that I was looking for an alternative to Kent Vale and that I wanted to rent a flat with other students. I was contacted by another student from St. Gallen, who had access to a local realtor. As a result, we lived in a four-room apartment, a 7-minute walk from the business school. The room was cheaper than in Kent Vale.
What about studying: was it difficult? Were there lots of new courses?
I really liked the subject of Global Strategic Management. On it, we focused generally on South East Asia, and we considered a lot of cases which reflected the local practice of doing business. I liked very much that everyone treated us as equals. There are many problems in the region that can threaten business, but if you learn how to work with them, you can open up huge opportunities for growth. I liked the Design Thinking course, where we worked on the idea of our startup project, and then tried to pitch it at the fintech festival in Singapore.
I was pleased that a lot of of our classes were based on the practical experience of our teachers: for example, the course on big data was taught by one of Google's top managers in Singapore, Cross Border Business Management was taught by KPMG partner, Design Thinking was conducted by an entrepreneur and venture investor. In addition, there was access to courses from the MBA program, where the range of subjects is even wider. I think it is important to understand what you want to get from your courses and to sellect subjects based on this. It is also an important advantage that in all elective disciplines it was possible to go to the first lesson and then decide whether to choose it or not .
On the less positive side, there were problems with the planning of the course schedule, and most importantly — group work. Sometimes it was physically impossible to complete all projects on time and in good quality. The courses were not so complicated, but the deadlines were set so that even the simplest piece of written work could cause stress.
For students who are going to Singapore for an exchange semester, tell, please, how much on average do you need money for a living?
Based on my experience:
Housing: 48 000 rubles per month (for a room in an apartment).
Food: in the dining room lunch costs 250-300 rubles, in a restaurant dinner costs 1,000-1,500 rubles, in cocktail bar — at least 1,500 rubles.
Transport — a trip from NUS to the city center by public transport will cost about 70 rubles.
Minimum expenses for a month: in the range of 30-50 thousand rubles, it all depends on your lifestyle.
Travel: tickets for low-cost airlines will cost within 6,000 rubles, hostels — 500-2000 rubles per night, depending on the country and city.
Total spent about 450,000 - 480,000 rubles.
Did you travel during the exchange semester?
Fortunately, I managed to visit many countries of the region. The class schedule and the activities of the CEMS club were conducive to this. I visited Bintan Island in Indonesia, Bangkok, Chiang Mai and Phuket in Thailand, Siem Reap in Cambodia, Kuala Lumpur in Malaysia and Fukuok in Vietnam. I have gathered a lot of impressions and great stories. I want to go back there again.
What was the most memorable experience of your exchange semester?
This experience opened a new region for me, made it possible to meet many interesting people and have very emotionally rewarding experiences. After this semester, I began to understand who I am and what I want to achieve. And for this I am grateful to GSOM SPbU, for the trip itself, and all the people who were with me at that time.