Daria Volobueva is an alumna of the Graduate School of Management of St. Petersburg State University (GSOM SPbU) of 2020 of Bachelor program in Management. During her studies, she received an offer to McKinsey & Company. We asked Daria about studying at GSOM, the selection process at McKinsey and asked for some tips for prospective business school students.
What specialty did you complete your bachelor's degree? Why did you decide to enter the GSOM?
I completed my Bachelor's degree in Financial Management. Now I can't even imagine that I could graduate from another university, but in the 11th grade it was, of course, not so. Like many guys from small cities, especially from cities that are located between two capitals (I am from Tver), I was tormented by the choice between Moscow and St. Petersburg. If I had no doubts about choosing a direction - I knew that I wanted to get an education in economics or business, then there were difficulties in choosing a university. I took part in the Olympiads for schoolchildren at various universities in Moscow and St. Petersburg. In St. Petersburg, I participated in two: St. Petersburg State University Olympiads: in social studies and the "Modern Manager" from GSOM, and in both I won prizes. At that time, I had already read a lot of information about GSOM - about quality teaching, a cool campus, the opportunity to go abroad for a semester, cool alumni, international rankings. The effect intensified after visiting the campus on the open day (the final of the Olympiad was held on the same day). After Vitaly Mishuchkov speech about GSOM as the best business school in Russia and Eastern Europe, and about the opportunities, my choice was already obvious. And so, 4 years later, throwing up a virtual Confederate hat, I am happy that I graduated from GSOM and once chose St. Petersburg.
Soon you are joining McKinsey, how did you get the offer? How was the selection process?
The selection consisted of several stages: CV screening and motivation letter, digital assessment and several rounds of interviews with consultants and partners (the number depends on the position you are applying for). In addition to the standard selection, you can get there using various programs. For example, 4 steps to McKinsey or McKinsey Academy, where, in addition to the selection stages, seminars with consultants are held.
I participated in the first program and was selected for the position of Business Analyst Intern. I put most of my effort into preparing for the interview. The digital stage is a real quest, it is very difficult to prepare for it in advance: you are put into a simulation in the underwater world or on an island where you need to create an ecosystem, then you may have to save plants from rodent attacks or overcome all sorts of other obstacles. But while preparing for the interview, I once again felt the power of the GSOM Family: our alumni, who work at McKinsey, were happy to share their impressions with me, gave objective feedback on my training cases and inspired me very much.So, I had three interviews with consultants and one final interview with a partner, after which I received the desired call on the same day!
Why did you decide to work at McKinsey? What points did you pay attention to when applying for a job?
My beginning at McKinsey is not very standard. For a year now, I have been working in the St. Petersburg office in the excellent Visual Graphics team that helps consultants prepare final materials for clients. We work with Power Point, Excel, Power BI, etc. And, probably, during this work, I began to seriously think about trying myself in consulting. I was not in the projects themselves, but very close to them, I saw the scale of the firm's work in completely different industries and at different levels of management. Then I realized what constant movement means: it's not just a work schedule, but immersion every 3-4 months in new projects, the romance of a trip to production, meeting dawns at a laptop, constant communication.
I am very attracted to the idea of ​​a universal person, as I consider consultants. A person who is not an expert in a certain field, with a certain structured thinking, a way of thinking and an approach to solving problems, can quickly become an expert and communicate at the same level with the CEO of a project in an industry in which he had no previous experience. McKinsey employs not only people with a business background, but also engineers, doctors and even conductors - the presence of such an interesting environment further increase my interest. In addition, I have always wanted to work in the Big Three.And last but not least, it is the corporate culture: communication on "you", the opportunity to address any employee with any question, sports teams, values ​​days and much, much more!
What advice would you give to those who also want to get into consulting after graduation?
I would like to say not about the fact that you need to prepare for the selection (this of course must be done), but about the desire and awareness. It is important that you understand the coolness of the company not to exalt your expectations. By submitting an application for selection, we already imagine how we will fly on airplanes to various projects, solve business problems with a cool team, be in the McKinsey national football team. This will certainly be so, but we must not forget about the complexity of the work, about many hours of overwork, about multifunctionality in its most striking manifestation.
It is important to show your true self in interviews: at least you graduated from the best business school in Russia, and as a maximum, you led an active lifestyle in it, participated in case championships, was an organizer of events, and you will definitely have something to share in an interview.
What competencies acquired in the course of studying at GSOM were useful in work, and which ones you had to acquire on your own?
GSOM gave an understanding of what business is, how it looks from the outside and inside. We analyzed many real Russian and foreign cases of companies. All this helped to see the whole picture, consisting of the most complex parts of different forms and contents, and not only to understand the area of ​​their specialization. The ability to work in a team, to think structurally, to work in the absence of time and the presence of other tasks, to find unusual solutions to common problems - all this, acquired at GSOM, definitely helps in various selections and at work.
Further, when the School gave us the necessary knowledge and emotions, we decide how to increase it. We read books, listen to podcasts, go to conferences, watch speeches of successful people, follow SpaceX's manned space launch - we are improving in our area of ​​interest and career so that we are in constant motion and development.
What was the most valuable thing you received in the course of studying at GSOM?
In search of an answer to this question, I conducted the shortest survey of my friends in my entire stay at business school, consisting of this one question only. Here are some answers: «inspiring people and a bunch of amazing stories», «learned to act and not be afraid», «to plan ... leaving home before MD ... time management», «people I met, who will carry through his life, people who charge and motivate», «that it was necessary to get enough sleep in kindergarten on a quiet hour», «the opportunity to study abroad», «the awareness that nerve cells are sure to be restored by the next session», «perhaps feel American student», «.. owlet Freddy (joke), hard and soft skills».
There are a lot of answers, they are all very different, but about the same thing. About the best version of yourself, about incredible people around, about a different way of thinking, about a lack of calm (in a good way), about constant movement, about new ideas and about a lot of memories after.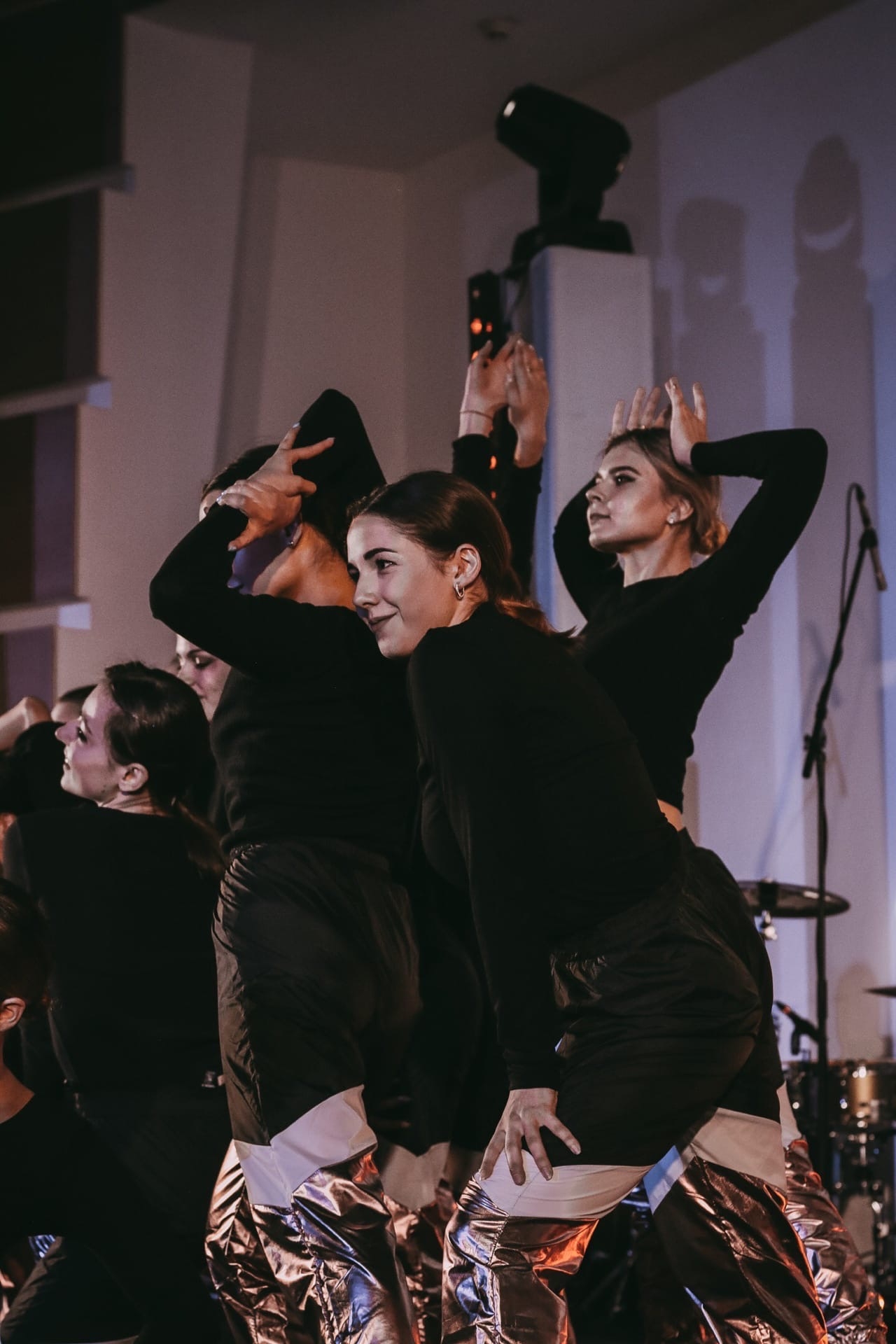 Peter Drucker Awards Ceremony
Share a few tips for prospective GSOM undergraduate students.
I can give one advice, but I think it is very important. Don't just study, but live this small but such a big life of four years. Go to GSOM Family Day, participate in the Drucker Awards, help shocked foreigners to get rid of all, or almost all, stereotypes of life in Russia, dance at GSOM parties, wear beautiful shiny dresses for a masquerade, be sure, if possible, to spend exchange semester in one of partner universities, meet interesting new people - believe me, there are a lot of them around you, sit in the studying rooms until the doors block you at 10 pm, visit seminars, prepare projects, participate in case championships and stand in very long lines in the cafeteria during very short breaks!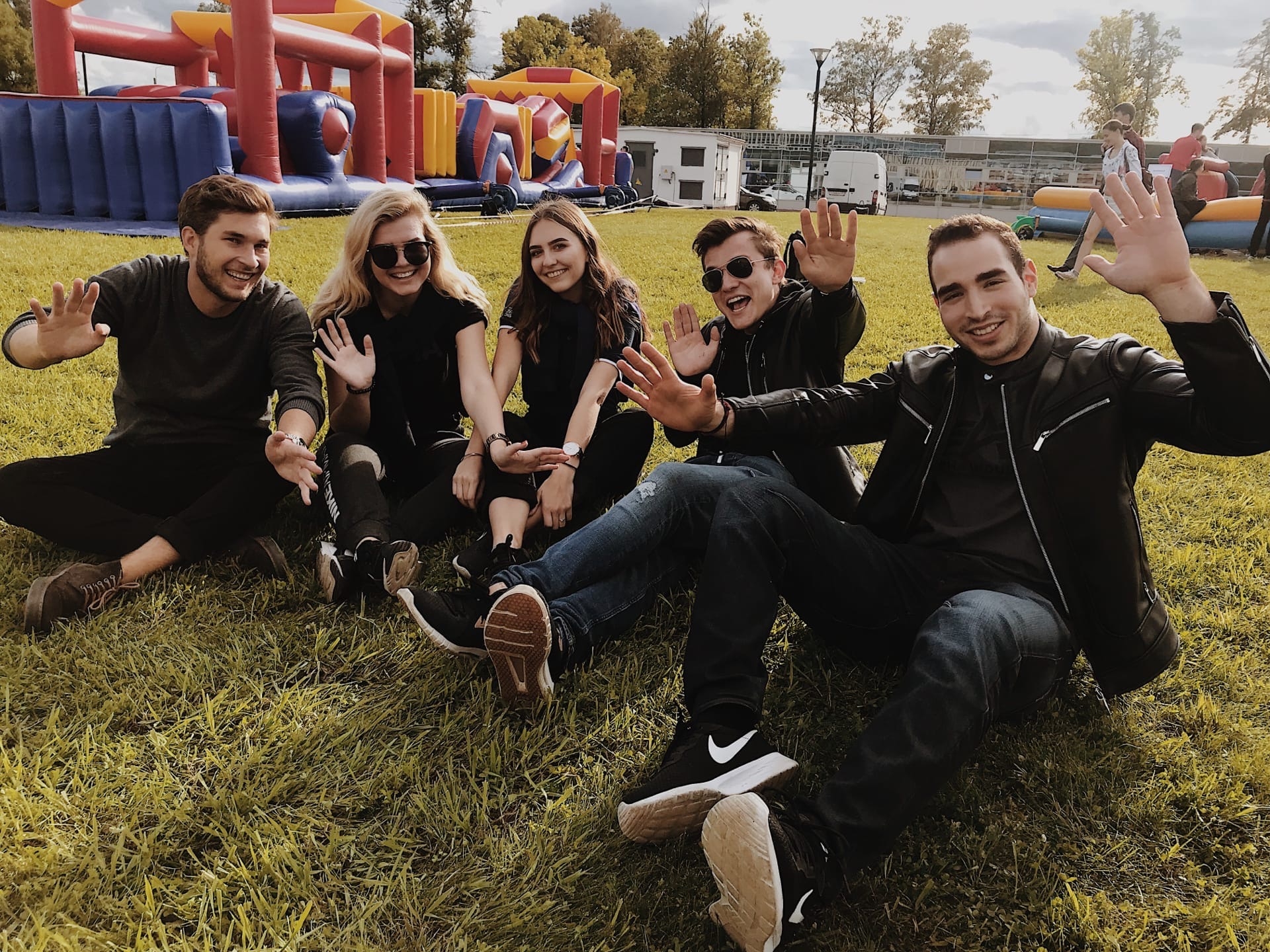 Bumper day