Internships

Examples of resume:
Companies

Arla Foods
Arla Foods is a global dairy company and a co-operative owned by dairy farmers. We have production facilities in 12 countries and sales offices in a further 30, with a total of more than 18,000 employees. Arla's products are sold under the well-known brands Arla®, Lurpak® and Castello® in more than 100 countries and our core markets are Denmark, Sweden, The UK, Finland, Germany and The Netherlands.

Arla's Future 15 Graduate Programme

As an F15 graduate in Arla Foods you enter onto an individually tailored 24-month programme, consisting of three eight-month rotations in three different parts of the company. We recruit 15 graduates every year.
More information: F15 graduate program>

Supply Chain Leader Talent Programme
The ideal candidate for the Supply Chain Leader Talent Programme is eager to put knowledge into action at a production site in one of Arla's core markets. To qualify for the programme you will have a Master's degree in either Dairy/Food Technology, Supply Chain Management (SCM) or Engineering.
More information: Supply Chain Leader Talent Programme>

Working language – English.
NB: The current programme is focused on Russian region. However international students can apply to Arla programs in their regions as well.

Baltika Breweries, part of the Carlsberg Group
We are a part of the big Carlsberg Group family:
a team of 7,5 thousand employees in Russia and more than 45 thousand employees all over the world with a passion to win and never settle, but always thirst for better
one of the largest FMCG producers in Russia, the leader of the Russian beer market with a share of around 38% (in terms of volume, according to Nielsen Russia retail audit 2013)
proud to have a portfolio of more than 40 well-known regional and national beer brands and 10 non-beer brands and to be the largest Russian exporter of products, making them available in more than 75 countries worldwide
socially responsible company, engaged with society making a positive contribution and taking care of our customers and consumers.
The perfect candidate for the talent development program has to be:
open for knowledge and innovations and eager to become a part of Leaders' team;
4-5-year student in marketing, PR, logistics, finance, legal affairs or management striving for further development in the spheres;
fluent in English.
Development areas as for 2015:
Brand marketing
Channel marketing
Logistics and Supply Chain
Controlling & Tax
Corporate communications
Legal
Application process starts in Spring 2016
"Stars of "Baltika" gives you a great opportunity to understand aspects of modern global business, strategy building and project management; to gain experience of team working, problems solving and decision making, and to become a part of Leaders' team upon its successful completion. The program enables you to participate in training programs of "Baltika" Corporate University to widen your expertise in chosen areas.
Learn more about graduate development programs and selection stages, etc., at the web-site and our company profile at www.hh.ru.
We are diversity Team that will strive you to be the best!

Bank of America Merril Lynch
At Bank of America Merrill Lynch, we'll match your drive and ambition to where you can make a real impact.

As one of the world's largest financial institutions, our global connections allow you to create a career on your own terms.

Off-cycle Internship opportunities are open in Global Investment Banking, Global Markets and Global Research for students graduating in 2016

Internship Dates: January 2016 for 3 – 12 months depending on the programme
Location: Moscow
Salary: Competitive
How to apply: You must complete all sections of the online application by 1 November 2015 via website: www.baml.com/campusEMEA

Bosch
Junior Managers Program is a 18-24-month intensive training program that will result the appointment of an intern for a middle manager in the company,
and in 6-8 years — a top manager of the company.
Responsibilities
• Leading of sales projects
• Coordination of Clients' service
• Preparation of marketing research and strategy
• Business planning and preparation of reports, statistics and forecasts
• Implementation and development of internal procedures
Requirements
Experience in customer service, processes & structures organization and/or sales
University studies in a business or technical field, completed with an above-average specialist, masters, MBA or PhD degree
Foreign experience (e.g. work experience, internship, study)
Excellent English skills; good skills in a further foreign language desirable
IT literate
Job conditions
Unlimited labor contract
Fringe benefits

Compensation of apartment rent
Lunches
Allowance for transport expenses
Compensation for mobility
Voluntary medical insurance
Accident and life insurance

Annual salary review
Compensation of relocation expenses
Contacts:
+7 (495) 967-1503
bosch@graduate.ru
Ревякина Елена



BCG
Career opportunities for students and young specialists

BCG Moscow office is actively seeking outstanding people to join us during their studies or right after graduation. There are two different options available for students and young specialists:
The Internship program
Applying for entry-level positions
The Internship program provides ten week employment opportunity to students of 4th year and above. Our interns work on real projects and are mentored by BCG consultants, getting the true feel of the BCG experience and the life of a consultant. Top performers can earn the opportunity for full-time employment at BCG upon completing their studies.

There are two internship programs available for students: Winter internship (January – March) and Summer internship (June – August).

If you are interested in applying, you are welcome to submit our online application form. Please do not forget to attach your resume and cover letter (both in English), explaining why you are interested in internship with BCG.

Moreover, every year BCG Moscow office representatives attend GSoM campus in February-March to conduct recruiting process for Summer internship. Please follow the news from GSoM Career Center to stay informed on BCG events in St. Pete.

Applying for entry-level positions

If you are a final year student of Master's program at GSoM, have a proven record of achievement, excellent analytical skills, and fluent in Russian and English, we cordially invite you to apply for a Junior Associate position.
We accept applications all year round.

How to apply?
Please submit a cover letter, your CV via online application form.
If you are interested to learn more about recruiting process, please click here.
For more information about hiring for entry-level or intern positions please contact our Recruiting Team at recruiting.moscow@bcg.com.

British American Tobacco Russia
British American Tobacco invites young specialists to participate in the competition to become a management trainee.
Description:
24 months of training in the chosen department (Marketing, Finance, HR, Production)

Couch's assistance and recommendations;

Interesting business projects;

Personal and functional trainings;

International experience opportunity in the finals;

Opportunity to become a manager after the completion
Requests:
Higher education (not more than 3 years after the graduation) or last year student;
Fluent English;
Mobility - ready to go on long business trips;
Driving licence (for those who are interested in marketing internship).
Conditions:
Full-time job;
Salary - 76 000 RUR a month, yearly bonus;
Social guarantees;
Moscow relocation expences coverage (for those who are non-Moscow residents);
Wide opportunities for professional growth and development.
You can apply for Management trainee program and get to know more information on the company on company's web-site

Colgate-Palmolive
Сolgate-Palmolive invites recent graduates and young specialist to take part in the program Be Leader in World of Care Colgate-Palmolive — the program composed to create future client development managers (sales managers) in different areas of Russia — Regional Customer Development Trainee Program.
In Colgate-Palmolive from the very first day you'll start working on a serious project, be a part of decision-making and be sure your opinion is heard and appreciated. We do care about each other and value our contribution into the achievement of the goals.
You'll get an opportunity to:
Learn something new from the professionals every day
Have advice and support from company's experienced managers
Ask questions and know they will be answered
Program's structure:
The duration of the program is 24 months. Start from July 2016.
Level 1

Trade representative position in Moscow
Level duration: 3 months
Aim: Supervisor position training
Level 2

Trade pepresentative / Supervisor position in one of the areas of Russia (Ekaterinburg / Novosibirsk / Vladivostok and others)
Level duration: 6 months
Aim: Sales manager training

Level 3

Supervisor / Sales manager position in one of the areas of Russia (Khabarovsk / Surgut / Yuzhno-Sakhalinsk / Blagoveschensk and others)
Level duration: 15 months
Aim: Sales manager training
On the completion of the program you are to be considered for Client Development Manager position in one of the areas of Russia, for example:
Distribution Manager
Retail Clients Manager
Main requirements:
2015-2016 graduates
English at Upper-Intermediate level
Desire to develop a career in sales / client relations
Driving license В category
Ready to relocate to other areas of Russia (Central Russia, Ural, the Far East and others)
We value:
Excellent communicative skills
Team work skills
Analytical skills
Initiative and leadership
We are waiting for you and your ideas!
We are in social networks:
vk.com
Facebook

HR department contacts:
Mariam Astabatsian Mariam_Astabatsian@colpal.com
Elizaveta Volodina Elizaveta_Volodina@colpal.com
Phone +7 495 9371100

Education First

Trainee Programs by Education First (CEMS Partner)
EF 360 Global Management Trainee
Education Frist is looking for exceptional graduating seniors with 360 degrees of talent and vision to be part of our highly selective one-year global management trainee program.
The 360 Global Management Trainees will become the future generation of leaders to help EF continue its rapid worldwide growth. Your year as a 360 will be life changing. Through hands-on experiences you'll obtain knowledge, insight, and skills to launch a dynamic EF career.
Starting date: 01.09.2016
Application deadline: 17.01.2016
Duration: 12 months
Locations: Boston, London, Lucerne, Hong Kong, Zurich or Shanghai. As a European applicant you will be based in one of EF's European headquarters, London, Lucerne or Zurich, while travelling both domestically and internationally.
You will participate in interactive summits in Shanghai and Boston where you will connect with other 360s and learn more about EF's products and our position as the world leader in international education.
If you are looking to work within Finance and to do something truly interesting with your career, this program could be for you. Our 18-month program will place you in three different roles in different countries and business units, with each assignment lasting approximately six months. One of your placements will be at our headquarters in Zurich, but you could also be preparing a project presentation (and shopping) in Hong Kong, or finalizing the quarterly closing (and watching the latest NHL game) in Toronto.
Starting date: 01.02.2016
Application deadline: 25.10.2015
Location: Zurich, Toronto, Shanghai, Lucerne, Hong Kong, Boston, and Amsterdam
Contact information:
Stina Sandberg
E-mail: Stina.Sandberg@ef.com
Tel.: +46 8 587 930 62
More information about the programs

EY
Competitive edge
EY is a global leader in assurance (audit), advisory, tax and transaction support services.
EY employees 175 000 professionals in 150 countries, of whom 4 600 operate in 20 offices across Russia and the CIS.
EY audits 31 percent of the CIS companies included to the Forbes Global 2000 list.
In 2013 EY was recognized the best employer amongst professional services providers and ranked second in Universum's rating Fifty World's Most Attractive Employers.
In 2013 EY generated the total global revenues of 25.8 billion US dollars.
We provide more than 16 000 training programs and workshops for the professional and personal development of our staff.
Positions
Intern/staff in the assurance service line
Intern/staff in the legal service line
Intern/staff in the tax service line
Intern/staff in the advisory service line
Requirements
strong analytic skills
readiness to work in a team
interest in and a good grasp of business activities
high motivation and leadership potential
proficiency in English
Corporate culture

On July 1, 2013 Ernst & Young announced the adoption of EY as its global brand name, unveiled a new logo and adopted Building a better working world as its purpose. The highest quality of services has been and will always be the basis of our operations and for such reason inseparable from the EY purpose.
The diversity of experiences and cultures, creation of equal opportunities and incentives are our core values.
Professional development of staff is a basis of the EY corporate culture. By taking part in our global professional development system, commonly referred to as EYU (EY and you), you will be able to acquire skills, knowledge and confidence essential for career development.
Next enrollment period
The nearest selection and enrollment will begin this April.
To apply, please, email your CV to Anastasia.Borisenko@ru.ey.com specifying the sought-for position in the Subject line.
Selection stages
English language and professional tests (in accordance with the chosen service line)
interview with an HR expert
interview with a manager / senior manager of the chosen service line
interview with the partner of the chosen service line
Contact information
www.eycareer.ru
Ernst & Young LLC, 23, ul. Malaya Morskaya Saint Petersburg
Telephone: +7 (812) 703-78-00

GE (General Electric)
About GE
GE and its innovations shape the world's direction of development for the period of more than 130 years. More than 300 employees of GE transfer the innovation ideas into real products and services in more than 100 countries.
The headquarters of GE is in Moscow region and there are 3,200 employees in more than 25 cities of Russia and CIS.
The main cities are the following: Moscow, Saint-Petersburg, Ekaterinburg, Krasnodar, Kaluga, Gelendzhik, Uzhno-Sakhalinsk, Astana and Almaty.
Opportunities for young specialists:
The GE programs for future leaders are the two-year programs of rotation (4 rotations per 6 months) for graduates and young specialists. The programs are focused on two main functions: the performance of the important tasks and projects and the compulsory on-campus training. Since, the task cover different aspects of the company's operation, one can gain an experience, which will be useful for the leader's development in the company, for the short period of time.
The leadership programs are open in the following fields:
- Finance (FMP: Financial Management Program)
- Information technologies (ITLP: Information Technology Leadership Program)
- Commerce (CLP: Commercial Leadership Program)
The more detailed information about the program and the information process can be found in the ATTACHMENT

Google
The vast majority of roles within the online marketing and sales operations do not require technical skills (e.g. software programming).
Please note that the Google Student Jobs website, Students YouTube channel and Google Students Blog have more information about applying to and working at Google, that are both inspiring and informative.
Internships:
APMM - Associate Product Marketing Manager Intern - (multiple locations available)
As an APMM intern, you'll have a chance to work on autonomous projects, for example bringing small businesses online, organizing and promoting an event for businesses, preparing communication campaigns for product launches (such as YouTube), developing smart marketing moves by analyzing and understanding data as well as shooting and distributing video clips on successful online businesses.
Please apply directly via the link here
For internship opportunities in other teams, please make sure to check frequently listings on our intern website
While submitting your application, please make sure to upload your CV in English and if possible accompany it by your latest university transcript or summary of your grades to date.
Full-time jobs:
Online Media Associate Program (OMAP) in Wroclaw or Dublin
Google's Online Media Associate Program is a 2 year career development program which offers international graduates from all academic disciplines an insight into online business, advertising and new technologies. The program is available in both our European Headquarters in Dublin, Ireland and our Wroclaw office in Poland.
Competitive salary, bonus, equity components and relocation help provided to eligible relocating candidates. Google also offers a variety of benefits, including free food, gym benefits, innovative working environment, access to number of training and developmental programs, internal mobility opportunities, medical programs, maternity and paternity leave, to name but a few.
If you are interested in a career at Google, would like to learn more about OMAP or directly apply please visit the following links:
For Wroclaw here
For Dublin here

Heineken
Trainee of future managers program
HEINEKEN has started "STAR" program, which is created to attract young professionals to the company in order them to become future managers of our Supply Chain function (Production, planning and logistic departments) on one of its plants in Russia. Nowadays the graduates of the program work in our company as technologists, TPM-specialists, Quality assurance managers, Chief engineer and Branch managers.
As a participant of STAR program you will:
become an employee of a company, which is famous worldwide for its brands and innovations;
learn, what is WCBO (World Class Brewing Organization) и End To End Logistics;
create a план your functional and managerial competences development plan;
learn the founding business processes of a modern manufacturing company;
learn how to use international management practices and TPM (Total Production Management);
become a leader of efficiency increase project on two HEINEKEN plants in Russia;
get the доступ к материалам Корпоративного университета HEINEKEN;
learn brewery technology in an foreign University and on our plants.
Participants are to:
be university graduates with technical, technological or management education or young professionals with less than 2-years work experience;
be mobile (ready to work in other regions of Russia and for internship abroad);
speak fluently English (Upper-intermediate and higher levels);
be an advanced user of MS Office programs;
possess leadership potential;
focus on results and teamwork;
be educable and ready to use new ways of doing their job and adaptable for different circumstances;
have a willingness to work and develop on the international manufacturing company.
Work conditions:
Duration of the program – 1,5 year;
Employment according the Labor Codex of Russian Federation;
8 to 5 five-day working schedule (during the work in production departments - shifts schedule);
Nutrition compensation, voluntary health insurance;
Scholarship.
If you want to become a member of the program, please send us essay in English (less than 2 000 characters) «Modern manufacturing. Why does it attract me?», and two CVs (in Russian and in English) until the 27th of April to the e-mail address: dmitrii.radchenko@heineken.com

Hilti
Hilti opens international career horizons in one the most successful companies providing the goods needed for construction. Hilti presents the global program on graduates and young specialists development OUTPERFORMER
Are you ready to accept the challenge?
You will dive deeply into business from the very first days
You will participate in international projects realization
You will present the results to the top management and will have a councellor from the top management
You will go through corporate trainings and interaction in the context of global summits
you will get a chance to study management in "London school of business"
Join us if you...
Are the graduate of the economic or technical university
Are a fluent foreign language speaker (English is a must)
Have an international experience (studying or working)
Dream about international career
Are interested in sales and business management
Are a team player, a perfect analytic
Are proactive, communicable, initiative!
For more information please visit www.hilti.com/outperformer and https://www.hilti.ru/company/career/career-with-hilti

HP
HP is running Graduate Development Program in Russia for candidates with Non Technical Profile. The program takes place in Moscow, Yekaterinburg, Rostov, Saint-Petersburg, Kazan, Ufa, Novosibirsk, Khabarovsk and Samara.
HP Graduate Development Program has been designed to get the most out of the best graduates by giving you the opportunity to gain experience and exposure across HP's businesses. Throughout your time on the Program and beyond you will receive world class training including relevant professional qualifications, support and mentoring, all tailored to your needs.
During the Graduate Development Program you will:
Learn new skills while you work and apply them to live projects
Benefit from supported development tailored to your needs
Build up an understanding of the full breadth of our business
Develop your potential by being exposed to key areas of the business
Gain an understanding of how we work, who we are and how we stay a leader in an ever-changing market
You will find yourself working in a uniquely inclusive and creative culture. In a working environment where everyone has an opportunity to fully participate in achieving business success. You'll start in a real role with real responsibility working alongside world-class professionals, and when you decide it's time to progress your career to the next step HP offers a huge range of career opportunities.
What Jobs We Offer
While applying for the Graduate Development Program you will be able to choose which area of professional development interests you most:
We usually have a number of various positions, such as:
Product Marketing Analyst
You will be part of a team that is usually specialized in product, channel or industry marketing You will be also involved in the planning of advertising and promotional campaigns as well as trade shows.
As a Sales Analyst, you will support the team with market and industry research, compile and analyze sales reports and contribute to sales events. Through training and hands-on experience you will gain product knowledge as well as insight in the complex operational processes behind a global supply chain and sales process. Throughout your development to a sales professional, you have to option to become an expert in Storage, Software, IT Services or Server solutions.
What do we expect from you?
We're looking for people who graduated from universities within the last 12 months or who will graduate within this academic year (eligible to work full time).
Qualifications:
You can be a graduate in one of the following areas:

Business Studies
Economics
Other Business Administration degrees

Interpersonal skills: the ability to work well with people of all types and backgrounds
Flexibility: a talent for adjusting quickly to rapid change
Team Player: a reliable team member at work and beyond
Analytical Abilities: an eye for detail, even in a general context
Communication: an ability to communicate clearly and confidently in an international environment
Commitment: the dedication to achieve your goals—and to continuous professional and personal development
Personality: positive-thinking, with initiative and the ability to laugh—even at yourself
Your first graduate job can be the most important decision you make in your career, with HP you can be sure you made the best decision!
Contact information:
You can apply online for the Graduate Development Program (Non Technical Profile):
Open a profile on HP career center
Find the program using its ID Number (536562) or name (Graduate Development Program (GDP11) Russia — Non Technical Profile)
Use «Apply online» button to apply
In case you have any questions about our Graduate Development Program, please contact hp_staffing@hp.com indicating «eGraduate.ru: Graduate Program» in the email subject field)

IBM
About IBM:

During the last 100 years, IBM creates solutions for information management. Nowadays, being one of the biggest technological companies in the world, IBM invents and produces the leading information technologies, including calculation systems, software, storage devices and microelectronics. Moreover, after the long period of leadership in the computer market, IBM has become a supplier of information & technological services and consulting services.
IBM is looking for energetic and talented students of the last courses with the fresh ideas for the company, which is developing due to their innovative ideas.
What is IBM internship program?
An opportunity to choose - from technical to marketing functions
An experience, which may define your future career
A possibility to learn about the company and its corporate culture
IBM offers you:
An internship from November till June
Flexible 20 hours per week schedule
Competitive scholarship.
To learn more about the program and the vacancies, please, visit http://www.ibm.com/ru/ru/ "Work in IBM" "Students" "Apply now", "Programs for students", region - Europe, Middle East, Africa and Russiaas a country.
To download more information about the program

K-Rauta
"K-Rauta" belongs to a Finnish company KESKO, that is one of the five biggest european networks DIY. KESKO holds more than 450 construction hypermarkets in Finland, Sweden, Norway, Estonia, Lithuania, Latvia, Belarus and Russia.
"K-Rauta" is one of the leaders in the Russian market of construction materials, house and garden supplies. It is also a trustful partner that provides complex decisions to the retail and professional clients in different sales departments. We encourage our clients, help them plan and realize building and interior projects.
Working in "K-Rauta" means stability and confidence in tomorrow, an opportunity to grow and develop in a huge international company. Choosing the right candidate for the opened vacancy we give the priority to the inner candidates (up to 20% of the employees annually get an opportunity to grow in their career status.
Each year "K-Rauta" invites students to participate in student internship programmes.
Internship in "K-Rauta" is a chance to:
Try yourself in real business
Get real professional experience and experience of participating in a big company's projects
Solve interesting and actual business tasks
Show your potential
Get a summer internship, gather information for your term-paper or diploma project
In the year of 2015 there were internships in the following departments:
Commercial department (purchasing, e-commerce)
Marketing department
IT department
Sales department (operational activity support, trade area planning, project clients development)
HR department (inner commenication, HR-brand)
To become a part of the summer internship programme you need to apply by sending us your CV via "K-Rauta" corporate web-site or company's hh.ru page.
To learn more you can call company's specialist directly +7(812)326-444 (ext. 5580) or ask your questions in vk.com.

KONE
KONE International Trainee Program (ITP).
Every year we offer students and graduates opportunities to work and develop with interesting projects around the world. Most KONE internships require studies in business, engineering, information technology or law but there are also opportunities for students from other disciplines.
Prerequisites for internships
KONE International Trainee Program (ITP) is for university students who are at least halfway through their studies. Good English language skills are essential for an International Trainee. In many cases you should also be familiar with the language of the host country. In the program you will face interesting challenges and become acquainted with KONE as a global company. ITP is also an excellent stepping-stone to a career at KONE.
Practical arrangements
Internships last from three to six months, and usually begin between April and June. If you are selected for the ITP, we cover your round-trip travel costs to the host country and pay a trainee salary. The local KONE unit will help arrange your accommodations and will assign a contact person to whom you can turn for support. It is the trainee's responsibility to obtain personal insurance as well as residence and work permits (if applicable) before departure.
Apply for the ITP from January 7 until February 7 via the company's web-site

KPMG

KMPG – is a fascinating and truly global organization made up of outstanding people with a broad range of interests, talents and motivations. Our clients are drawn from every sector of business and industry imaginable — which means there are countless new challenges and opportunities for our people. If you are thinking about a career at KPMG, we think this is a great place to find out whether it'll work for you.
KPMG firms offer three services — Audit, Tax and Advisory. We structure ourselves by industry sector as well as by our three core services.
A role in business support services offers varied and stretching challenges, working as part of a team at the heart of our organization.
Each year KMPG Russia conducts a Program of hiring young specialists and Training program in all departments. We are inviting students and graduates of economic, financial and managerial faculties to start their job experience with us.
You can apply your form right NOW!


L'Oreal
More than 2,700 interns completed an internship at L'Oréal in 2007. As Geoff Skingsley, L'Oréal's Executive Vice-President of Human Resources, puts it: "We generate our own leaders and prepare them for the role." If you're interested, come and join us! Our internships, in France and internationally, are open to university, business school or engineering students.
They last from 3 months to one year and are offered throughout the year in our various divisions (Research, Operations, Finance, Information Systems, Marketing, Sales, Communications, Human Resources). Express your personality We're looking for more than technical expertise and qualifications; we're looking for talented young people who can express their wide-ranging personal attributes as they take part in challenging, dynamic projects and missions. Our group's rich cultural diversity is the secret of its success.
We're looking for students with a diverse range of profiles, nationalities and experiences. More important than anything, however, is your enthusiasm, your creativity, your ambition and your ability to transform your passion into success. Your talent … for creating beauty.
A learning experience Undertaking an internship at L'Oréal is the first stage in learning a profession, it's an opportunity to work as part of a team and to experience the culture of our group. It's also an opportunity to show what you can do – we're on the look-out for talents we can employ in the future. Last year more than 55% of our young managers (without previous experience) recruited in France had previously completed an internship at L'Oreal. Globally, 28% of the graduates we recruit are former interns. Whatever the outcome of your internship, you will have gained an experience that will give you a head start in your professional life.
To assist your integration within L'Oreal, within your team and with your internship supervisor, we offer:
personal development monitoring at the beginning, middle and end of your internship
a group discovery session
a dedicated "Interns" intranet where you can create your own network and share your experiences with other interns.
Apply
You can apply online – speculatively, or in response to an internship advertisement. Our recruitment team will look at your application and if our opportunities match your profile and ambitions we'll contact you to arrange a meeting.

MARS Russia
If u finished university 3 years ago or less, know English, we are glad to invite you to be a part of a program on training management positions. You will have to develop yourself by solving complicated business problems, which helps to get knowledge and experience, neened for future success.
Development is held by several stages lasting 2 - 3 years, depends on your department.
How to join the program?
1 .Go to
www.cis.mars.com
2. Fill the application form, choosing one of the departments:
Commerce
Finance/Service
Planning/Audit
Marketing
HR
Research & Development
Sales
3. Pass online test successfully
4. Pass an interview with HR manager
5. Final stage - showing yourself to managers from Assesment center.
More about: www.cis.mars.com

Microsoft
The Microsoft Academy for College Hires [MACH] Program is designed for University hires like you. We believe that work is a place for exploration, creativity, innovation and professional growth. It's about being inspired and motivated to achieve extraordinary things which leave a lasting impact. At Microsoft, you learn from the finest in the business. As a full time graduate employee, you experience an inspiring world class program.
In MACH, we have customized experiences to help you start strong at Microsoft, build your global network, and drive your career. Our two year program is focused on ensuring that you receive the professional development early to help you accelerate your impact in role and that you have the tools and knowledge to steer your long term career. With over 2,500 MACH employees in over 60 countries worldwide, you'll gain a network to a global community of peers, leadership exposure, world class trainings and the opportunity to take on challenging work that contributes meaningfully to helping people and businesses realize their full potential.
In addition to core developmental opportunities you stand to gain while you are on the job, our customized trainings provide further learning relevancy to help you build valuable skill sets that will set you apart positively in your profession. In addition to core developmental opportunities you stand to gain while you are on the job, our customized trainings provide further learning relevancy to help you build valuable skill sets that will set you apart positively in your profession. Join Microsoft today, and help us shape the business of tomorrow!
You can learn more about global intern and new grad positions at Microsoft's Global Student Careers site or send your resume here: rustudent@microsoft.com.

Nissan Graduates Program
Nissan company is looking for pro-active graduates to join its brand-new graduate program 2014-2015. Internships will be offered in the following departments:
Production Engineering (SPB)
Production Control (SPB)
Finance department (SPB)
Sales, After Sales, Marketing (Moscow)
About the program:
The internship program lasts 18 months (1,5year).
During the program you will be assigned to an area which is relevant to your Degree. Main tasks and responsibilities will vary depending on the department you will be working in.
Who we are looking for:
Initiative, confident and a proactive approach is essential to possess to become a trainee at Nissan. Not only will you have to deal with every-day issues, but you will also look for areas to improve, question existing methods and come up with creative ideas.
Background & Experience:
Graduating in 2014 or 2015
Fluent English
Creative thinking / Problem-solving approach
Excellent written and verbal communication
Good team worker
Confident user of Microsoft Office tools
Start your career with us and you'll be combining professional experience with project co-ordination, teamwork, support, leadership and extensive communication among other departments
How to apply:
Selection process:
Phone interview and tests
Interview with HR department
Assessment centre
Final interview with department manager
Contact info:
Saint-Petersburg
Maria Guseva
8 (812) 303 56 15
mguseva@nissan.ru
Maria Chernetskaya
8 (812) 303 57 07
mchernetskaya@nissan.ru

Moscow
Polina Khvoscheva
pkhvoscheva@nissan.ru

Novo Nordisk
Novo Nordisk's Graduate Programmes (CEMS partner)
Novo Nordisk's Graduate Programmes are great platforms for launching life-changing careers. As a global pharmaceutical company and the world leader in diabetes care, we treat more than 20 million patients across the world. We can give you the opportunity to use your recently acquired master's degree to make a difference in changing how people live with Diabetes.
The duration of the programmes – 2 years (including various rotations during the period of the program).
Application deadline: 8 February, 2015. To learn more about the program and to apply you can at the web-site:
Download a brochure:
Working language - English


Procter and Gamble
Internship
P&G Ambassadorship Program
Location: Russia
Location: St. Petersburg, Ekaterinburg, Minsk, Kazan, Krasnodar, Nizhny Novgorod, Novomoskovsk, Novosibirsk, Rostov-on-Don, Samara, Saratov, Omsk, Ufa, Khabarovsk and other
Description: Ambassador program in P&G is a unique opportunity for you:
to get in touch with big multinational company during your university years;

to get great experience being its representative;

to know more people within the company, your university, city and across the country;

to build your positive image in the company.
Ambassadors' responsibilities:
Promote P&G and increase awareness about the company:

Help in planning Company events for your university;

Spread the word of mouth and promote Company programs and activities;

Explain the application process to others and encourage students to apply;

Propose and use creative methods to attract candidates.
We offer you:
Presenting a leading multinational company in your university and city;

Unique business trainings by our best managers;

Helping others to find exciting and challenging work in a great Company;

Opportunity to join P&G ambassadors' community;

Chance to visit our Central office in Eastern Europe in Moscow;

To feel company spirit inside.
How to join the program:
1. Fill in the online application
2. Pass online questionnaire (Success Drivers Assessment)
3. Pass Reasoning Test in nearest P&G office
4. Pass Telephone Interview
Any quastions? Write to our coordinator of this program in Russia Veronika Nikitina, Nikitina.va@pg.com
We are looking for students of leading Russian/Belarus universities with:
Active participation in university campus academic and extra-curricular activities

Self-confidence

Outgoing, sociable personality

PwC
Program for young specialists, short facts:
PwC in Russia:
First appeared in 1913

Leading professional services provider

Clients — all major foreign and Russian firms Offices in 5 regions 2,000 staff
and 89 partners 156 expats 35 nationalities

Largest audit and consulting group in Russia (Expert rating, 2008)

Largest auditing firm in Russia (5 years in a row, Expert rating)

Russian Tax Firm of the Year 2006–2007

Russian Transfer Pricing Firm of the Year 2006–2008

HR-Brand award 2006–2007
Selection process:
1. CV / Application form pre-screen
As the first step in our selection process you should register on our site, find a position you are interested in and send us the detailed CV.
2. HR telephone interview
If your profile is of interest for our current openings you'll be arranged an interview with a recruiter dedicated to the position you applied for. The interview usually takes around 30–40 minutes.
3. Telephone interviews with hiring Managers/Partners
At this stage there're arranged several telephone interviews (from one to three) with Managers and above, depending on the position you applied for. The main purpose of these interviews is to evaluate your professional skills, experience and knowledge.
4. Offer of employment
If it's decided to make you an offer of employment you will receive a call from us regarding the offer conditions and after that we'll send you the offer of employment by e-mail together with information that could be useful for you (e.g. salary taxation, medical insurance, holiday schedule, weather, driver's license, etc.).
Selection process is held all year, you can learn more details on our site:
www.pwc.ru/career

Renault
RENAULT Russia invites students to take part in a payable training program with flexible schedule.
Tasks depend on the department, your basic skills, education, language knowledge and interests. Such programs are held all over the year, so you can send your application form at any time. Usially, training program lasts three months and more, minimum 20 hours per week. Each trainee has his/her own schedule which is compiled due to his/her opportunities and are approved by coordinator. Hourly salary depends on your basik skills and working results.
Company can not guarantee a full-time job after program, but if we will have a suitable option for you, we will be glad to see a new specialist in our personnel.
You can learn more about this program here: www.renault.ruor send your application form here:job.avtoframos@renault.com

Sberbank

Sberbank is a powerful modern company that is transforming into one of the biggest financial institutions for the moment. Once you are a member of Sberbank team you start growing professionally. New roles, interesting projects, effective up-to-date learning programs and other opportunities are waiting for you in Sberbank. Working in Sberbank gives you prestige, career opportunities and self-development.
Sberbank operates in 7 areas of Russian Federation – Saint Petersburg, Leningrad region, Kaliningrad region, Murmansk region, Pskov region, Novgorod region, Karelia. Sberbank team has more than 19 thousand employees including young specialists and experienced professionals. Each of them solves unique tasks and contributes into the success of the company.
Sberbank internship
Sberbank invites students of the 2-4 years for an internship in one of the department:
Retail Business
Corporate business
Finance and risks
Law department
HR
IT
Internship period: from 2 weeks to 3 months.
Please send the questionnaire filled to the HR Department
HR Department contacts:




Tel.:
(812) 635 56 78,
(812) 635 56 99
Address:
Lesnoy pr., 21, off. 206
E-mail for CV:
rabota.szb@sberbank.ru
E-mail for internship questionnaires:
eadorofeeva@sberbank.ru
Start your career at Sberbank!
www.sberbank-talents.ru

Shell
HR GRADUATES WANTED
TO HELP MEET THE ENERGY CHALLENGE
Through Shell's pioneering Graduate Programme talented and motivated candidates become fully-fledged Shell professionals in two to five years.
As you nurture your knowledge with structured learning and broaden your experience on groundbreaking projects, you are supported by an excellent mentorship programme. With constructive check-ins throughout the programme you will never be overwhelmed by the workload, and we will assign tasks that challenge you positively.
Straight away you are given stimulating, hands-on roles and an increasing scope of responsibilities that will propel your career straight after exiting the programme. When joining Shell you are offered a comprehensive Onboarding Programme that systematically exposes you to all areas of the organisation, familiarising you with our company values.
All this is achieved via an overarching structure comprised of several interrelated stages, including rotations, company integration, local and global development, progress checks and assessments.
Whether you join the Technical, Commercial or Corporate Function area of the programme, you will receive unparalleled formal training throughout.
Succeed in your assessed internship and you could be offered a place on our Graduate Programme. To apply for an internship visit company's web-site.

Societe General
GENERAL INSPECTION - A FAST-TRACK PROGRAMME FOR YOUR CAREER

JOIN THE GENERAL INSPECTION 2015 GRADUATE PROGRAMME

Submit your application before October 1st, 2015 on http://inspection.societegenerale.com

Why should you join us?
A career path adapted to a fast acquisition of responsibilities.
The opportunity to join a pool of high- potential executives.
An in-depth training
Contact person:
Julien Niquet
General Inspection Managing Director
recrutement.inspection@socgen.co


SUN InBev Russia
SUN InBev Russia – part of the global biggest beer company Anheuser-Busch InBev: 130 breweries in 24 countries of the world, more than 150 000 employees, #1 beer company in the world, in Top-5 FMCG companies.
In Russia:
6 breweries: Klin, Volzhsky, Omsk, Saransk, Ivanovo and Angarsk;
More than 5000 employees and a wide chain of regional offices across the country.
Our brands: Bud, Stella Artois, Leffe, Hoegaarden, Sibirskaya Korona, Klinskoe, Staropramen and others.
JOB OPPORTUNITIES FOR GRADUATES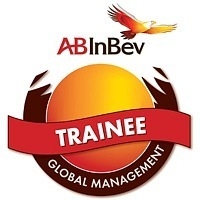 GLOBAL MANAGEMENT TRAINEE PROGRAM (GMT)
We believe that for our business to be the best - and to grow sustainably - we need to develop the people who will lead that growth. We need the managers of tomorrow.
Working on real projects from the outset, our Global Management Trainee program is the first step on a global career.
PROGRAM:
You'll follow a structured, full-time 10-month program where you'll learn about how our entire business works. This covers everything from supply, logistics, sales, marketing and trade marketing through to information and business services. You'll also learn about our other functions - people, legal and corporate affairs, procurement and finance.
WHO WE ARE LOOKING FOR:
• You should graduate (before September 2016) with a Bachelor, Masters (or equivalent) degree from any of the following disciplines: Business, Economics, Marketing Sales, Finance, Science, Engineering, Law or IT.
• You'll fit in best if you have an entrepreneurial spirit, be results-driven and have undertaken some form of leadership position either inside or outside of university.
• Your English should be fluent.

THE PROGRAM START: August 2016
Learn more about the program and APPLY on http://www.bestbeerjob.com/en/programs/gmt.aspx from January 11th 2016 until April 1st 2016!
SUPPLY TRAINEE PROGRAM
Always improving, never settling for the status quo, Supply is essential to our business. Covering the brewing, packaging and delivery of our goods - it's where we combine growth, service and cost to give us a competitive advantage.
Supply is a choice that will build your leadership, project and general management skills. Specifically you will learn the technical and practical challenges of our business - with the opportunities to improve on what we already do well and to introduce new ways to be the best.
PROGRAM:
You'll learn about the supply process, including Logistics, Controlling, Brewery Operations, and People. You'll see how we work with other parts of the business and you'll follow a structured 7-month program.
WHO WE ARE LOOKING FOR:
• You should graduate (before September 2016) with a Bachelor, Masters (or equivalent) degree from any of the following disciplines:
• Engineering (ideally Chemical, Mechanical, Production or Electrical)
• Logistics
• Science (Bio-chemistry, micro-biology, brewing/food science or pharmacy).
• You'll fit in best if you understand that Supply is very fact based, quality is key - and that there is a real skill in balancing successful routine with the ability to change, challenge and improve.
THE PROGRAM START: August 2016
Learn more about the program and APPLY on http://www.bestbeerjob.com/en/programs/supply.aspx from January 11th until April 1st!
Contact Information
121614, Moscow, Krylatskaya str.17A,
Business Park "Krylatsky Hills"
Telephone: +7 (495) 960-23-60
Web-site: www.bestbeerjob.com and www.suninbev.ru
E-mail: bestbeerjob@cielotalent.com

Unilever
Unilever offers students and young specialists to take part in several programs:
Unilever Future Leaders Program

Please, be informed about UNILEVER FUTURE LEADERS PROGRAMME by Unilever, the world leader of FMCG.
All the stages before the final assessment are conducted remotely. The final is held in Moscow (all the expenses are paid by the company).
To learn more and to apply, please, visit the web-site http://www.unilever.ru/careers-jobs/graduates/
Working language – Russian
Training programs in Unilever

Training in one of the most important departments of Unilever is a great opportunity of getting experience, professional skills and knowledge. The period of training program is 2-3 months (full-time; part-time is available). After finishing, you will gain an advantage at selection on Unilever Future Leaders Program, also on other vacancies in the company.
Unilever starts the selection process for the WINTER TRAINING PROGRAMME.
To learn more and to apply, please, visit the web-site http://www.unilever.ru/careers-jobs/graduates/

Whirlpool's Fast Track Management Program
Join Whirlpool's Fast Track Management Program, an international graduate program aimed to develop future leaders of the company.
Whirlpool is looking to develop world class Graduates and innovators to drive the development of bold innovation and design for customers around the world. As the global #1 our Whirlpool employees develop and refine products and technologies that make customers' lives easier.
We offer a 30 months accelerated Leadership Program where you will experience cross-functional and cross-country rotations within Whirlpool's European locations.
In each assignment, you can expect to gain unmatched experience, exposure to senior leaders, a personal training and development plan and formal mentoring. You will have exposure to challenging projects that will prepare you to join a permanent position in the function that best fits your background and career expectations.
Benefits:
• Accelerated growth and development opportunities
• Invaluable international experience gained in 3 different European Whirlpool locations
• Participation in key cross-functional initiatives to contribute to the achievement of business objectives
• Opportunity to develop and execute strategic plans working within multicultural teams
Requirements:
• Master's degree from a leading academic institution
• Fluent English and at least one other foreign language
• Past internship or professional experience working abroad within an international company
• Effective written and interpersonal communication skills
• Proven ability to work within diverse teams
• Clear motivation to work and succeed in a global business environment
• Exceptional presentation and project management skills
Are you interested? Visit our website at http://emea.whirlpoolcareers.com – Apply to Join Us section online!