Satoshi Mizobata, Director and professor of Institute of Economic Research, Kyoto University, Japan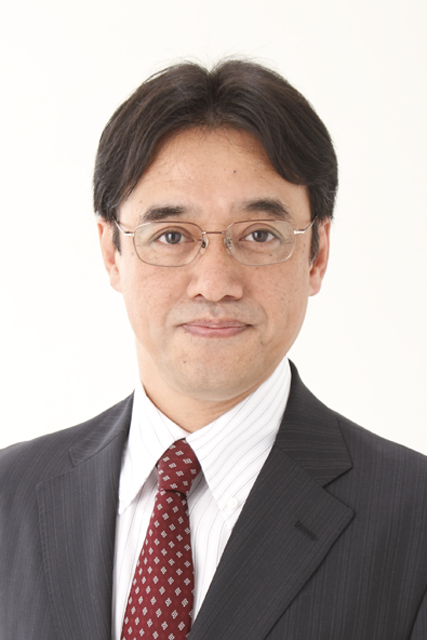 Satoshi Mizobata, Director and professor of Institute of Economic Research, Kyoto University, Japan
Satoshi Mizobata is the director and professor of Institute of Economic Research at Kyoto University (Kyoto, Japan), which has been nominated as the joint-usage and joint research center by the government. He is Council member of Science Council of Japan. He is president of Japan Council for Research Institutes and Centers of National Universities (2018-2019). He was awarded his degree of doctor in Economics at Kyoto University in 1997. His research areas are comparative studies in economic systems, corporate governance and business organization, and the Russian and East European economies and Japan, focusing on enterprises and market quality. Recently, he works on innovation policy and emerging multinationals in Russia, and corporate society in emerging economies. Moreover, he published papers on the Japanese corporate system in English. He is chief editor of ISI-cited Journal of Comparative Economic Studies, and contributes to editing of some other international journals. He also contributes to organizing the World Congress of Comparative Economics as a representative of the Japan Association for Comparative Economics. Now, he is president of the Japanese Association for Russian and East European Studies and a member of the executive board of the European Association for Comparative Economics. He has particularly strong network on economics in Asian countries such as China, Korea, Singapore, Taiwan, Mongolia, Bangladesh, Vietnam and others, and has experience organizing the Asian EACES workshops.
His selected recent publications in English are as follows:
Melting Boundaries, Kyoto University Press, 2008;
Two Asias, (with S.Rosefielde and M.Kuboniwa eds), World Scientific, 2012;
The Japanese Economic System under the Global Crisis, Society and Economy, 33 (2011), 2, 271-294;
CSR development and local community in Japan (with O.Bobrova and K.Fukukawa), Corporate Social Responsibility and Local Community in Asia (ed. K.Fukukawa), Routledge, 2014;
Business ethics and corporate system in Japan, World Humanism (S.Khan and W.Amann eds.), Palgrave-Macmillan, 2014;
Restructuring of the Higher Education System in Japan (with M.Yoshii), International Perspectives on Financing Higher Education (J.C. Brada, W. Bienkowski, and M.Kuboniwa eds.), Palgrave-Macmillan, 2015;
"Innovation Policy and Market Quality in Russia", Человеческий капитал (Human Capital), №3, (19), 2016, pp.15-32;
The Unwinding of the Global Dream (with Steven Rosefielde et.al eds.), World Scientific, 2018;
Ichiro Iwasaki, Satoshi Mizobata, Alexander Muravyev, "Ownership Dynamics and Firm Performance in an Emerging Economy: A Meta-Analysis of the Russian Literature", Post-Communist Economies, 2017, No. CPCE-2017-0099;
Ichiro Iwasaki, Satoshi Mizobata, "Post-Privatization Ownership and Firm Performance: A Large Meta-Analysis of the Transition Literature", Annals of Public and Cooperative Economics, Volume 89, Issue 2, 2018 June, pp.259-448.