Vera D. Ageeva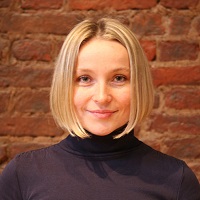 Courses
Global governance
Global organizations
International political economy
Assistant professor, Department of Public Administration
E-mail: v.ageeva@gsom.spbu.ru
EDUCATION
St. Petersburg State University, Department of Philosophy (M.A.)
St. Petersburg State University, School of international relations (M.A.)
St. Petersburg State University, School of international relations (Doctoral program)
PhD in international relations, St. Petersburg State University
RESEARCH INTERESTS
International relations
World politics
Global governance
Soft power in international relations
Public diplomacy
Eurasia
Russian-French relations
SELECTED RESEARCH PUBLICATIONS
Zeleneva I.V., Ageeva V.D. Russia's soft power in the Baltics: media, education and Russian world narrative // Media Education. № 4, 2017.
Ageeva Vera Between populists and conservatives // -Rossiya v globalnoj politike #2-2017 - http-globalaffairs-ru-number-mezhdu-populistami-i-konservatorami-18659
Zeleneva I.V., Ageeva V.D. Political future of Eurasian integration (in Russian) // Mezhdunarodnyj nauchno-analiticheskij zhurnal Mezhparlamentsko assamblei gosudarstv uchastnikov SNG-dialog-politika-pravo-ekonomika #2-2016. P. 36-45.
Ageeva V. Russian soft power and Eurasian Economic Union: in search of values' dimension (in Russian) // Vestnik-Zabajkalskogo gosudarstvennogo universiteta, 2016. T.22 #3. P.34-41
Ageeva V. Russian soft power: between Russian world and Eurasia (in Russian) // Nauka-krasnoyarya #1(24), 2016. P. 8-24.
Ageeva V. Remorming French external cultural policy: diplomacy of influence and soft power phenomenon (in Russian) // Istoricheskie, filosofskie, politicheskie I yuridicheskie nauki, kulturologiya i iskusstvovedenie voprosy teorii i praktiki. Tambov. Gramota, 2015 #8. Part 1.P 13-16.
Ageeva V. Institut Francais in St.Petersburg: soft power in action (in Russian) // Sbornik-mezhkulturnyj dialog v sovremennom mire, materialy mezhdunarodnoj nauchno-praktichesko konferencii v Sankt-Peterburgskom gosudarstvennom universitete 12-13.05.2015. Spb Akademiya issledovaniya kultury.Seriya universitetskaya nauka. 2015. P.114-127.
Zeleneva I.V., Ageeva V.D. ABM system in a new Euro-Atlantic security paradigm in the beginning of XXIst century (in Russian) // Materialy ezhegodnoj mezhdunarodnoj studencheskoj-nauchnoj konferencii SZIU-2013. P. 5-13.
Ageeva V. Euro-ABM system and strategic uncertainty of a new Euro-Atlantic security (in Russian) // Vtoraya mezhvuzovskaya studencheskaya konferenciya po problemam mirovoj ehkonomiki i mezhdunarodnyh otnoshenij Vyzovy XXI veka. HSE. http-modernpolitics-ru-2013-07-evropro-i-evroatlanticheskojj-bezopasnost-v-novom-tysyacheletii.
Courses
Global governance
Global organizations
International political economy