Evgenii V. Gilenko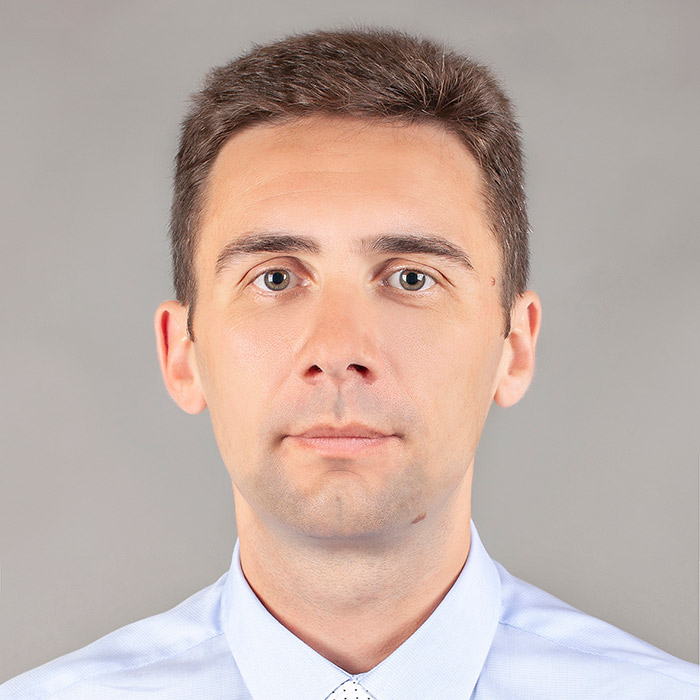 Courses
Macroeconomics
Econometrics (in R)
Quantitative Methods for Market and Policy Research
Statistical Programming in Python
Machine Learning
Associate Professor, Department of Public Administration
E-mai: e.gilenko@gsom.spbu.ru
EDUCATION AND ACADEMIC DEGREES
Candidate of Sciences in Economics (SPbSU, Faculty of Economics, 2005)
Master of Arts in Economics (European University at St. Petersburg, 2003)
Specialist Program in «Mathematical Methods in Economics» (SPbSU, Faculty of Economics, 1997-2002)
RESEARCH
Macroeconomic modeling and forecasting
e-Government and Public e-Services
Machine learning and big data analysis
SELECTED PAPERS AND PUBLICATIONS
Golubeva A., Gilenko E. (2017) Perception of Public e-Services by Russian Citizens: a Pilot Study in St. Petersburg, RUSSIAN MANAGEMENT JOURNAL, 3: 289-302.
Gilenko E.V. (2017) The "Sudden" Transition to the Free Floating Exchange Rate Regime in Russia in 2014, JOURNAL OF REVIEWS ON GLOBAL ECONOMICS, 6: 181-192. (open access)
Gilenko E.V., Mironova E.A. (2017) Modern claim frequency and claim severity models: an application to the Russian motor own damage insurance market, COGENT ECONOMICS & FINANCE, 5: 1-12. (open access)
Fedorova E., Gilenko E. (2016) The Methodology of Financial Research. Textbook (in Russian). Moscow: Vuzovskiy uchebnik, INFRA-M.
Gilenko E., Polovnikov I. The strategies of pharmaceutical companies in the modern Russian pharmaceutical market: business perspectives // Proceedings of the 2nd

International Conference "GSOM Emerging Markets: Business and Government Perspectives", St. Petersburg, Russia, 15-17 October 2015.

Gilenko E., Mironova A. Modern Claim Frequency and Claim Severity Models: An Application to the Russian Motor Own Damage Insurance Market // Proceedings of the 2nd International Conference "Modern Econometric Tools and Applications – EC2015", NRU Higher School of Economics, Nizhniy Novgorod, Russia, 24-26 September 2015.
Gilenko E., Fedorova E. Internal and External Spillover Effects For the BRIC Countries: multivariate GARCH-in-mean Approach // RESEARCH IN INTERNATIONAL BUSINESS AND FINANCE, 2014. — № 31. — P. 32-45.
Fedorova E. A., Gilenko E. V., Dovzhenko S. E. Models for bankruptcy forecasting: Case study of Russian enterprises // STUDIES ON RUSSIAN ECONOMIC DEVELOPMENT, 2013. — № 24(2). — P. 159–164.
Fedorova E., Gilenko E., Dovzhenko S. Bankruptcy prediction for Russian companies: Application of combined classifiers // EXPERT SYSTEMS WITH APPLICATIONS, 2013. — № 40. — P. 7285–7293.
Vorontsovskiy A.V., Gilenko E.V., Dubyanskiy A.N., Efimova E.G. Modern Macroeconomics: Selected chapters. Textbook. — Moscow: RG-Press, 2013.
HONORS AND AWARDS
Laureate of The prof. Ovsievich Award for Fundamental Economic and Mathematical Research (2008)
Courses
Macroeconomics
Econometrics (in R)
Quantitative Methods for Market and Policy Research
Statistical Programming in Python
Machine Learning