Ludmila S. Serova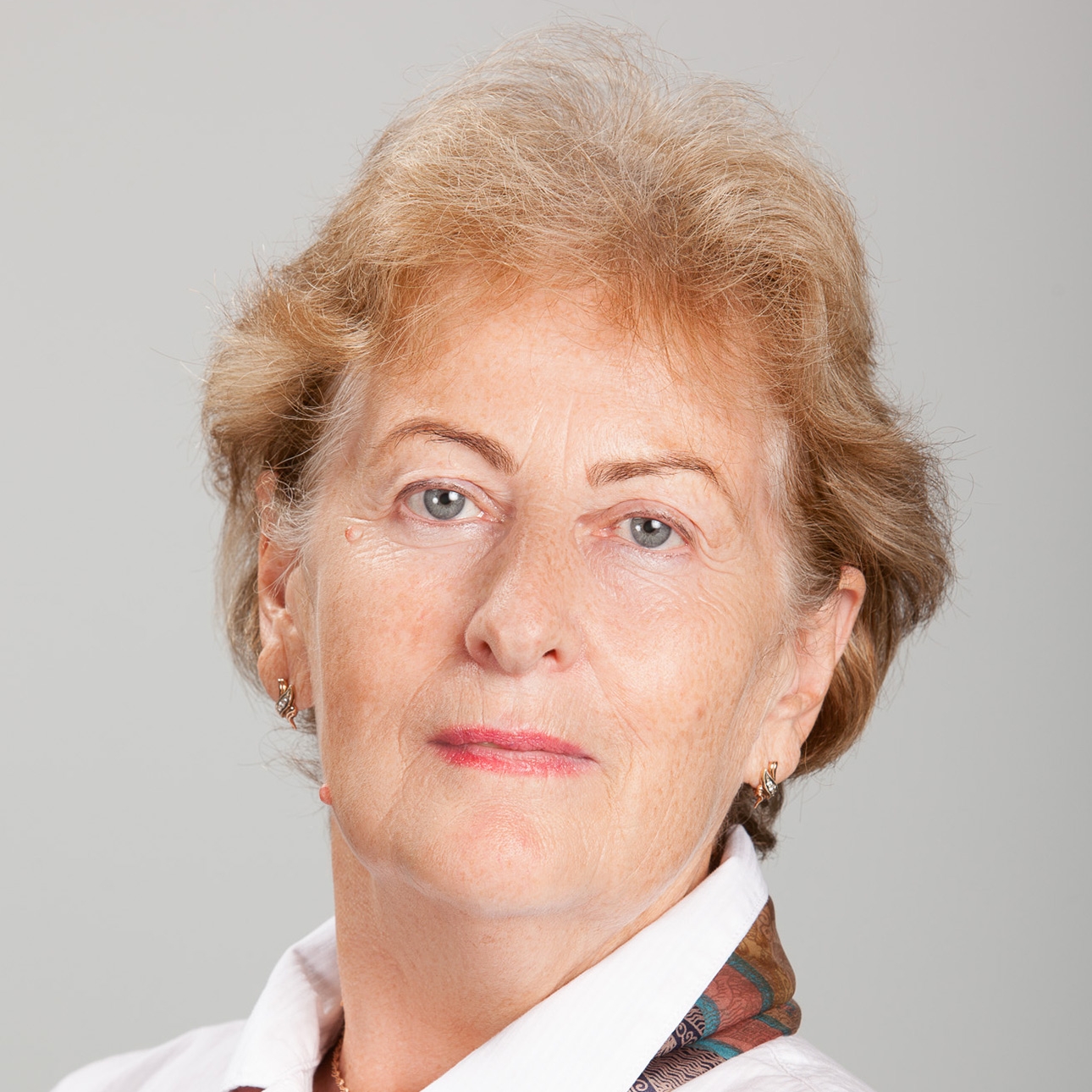 Courses
Operations Management (Bachelor program)
Project Management (Bachelor program, Presidential program)
Business Simulation «Effective Management of Organizations», (Bachelor program)
Associate Professor, Department of Operations Management
E-mail: serovals@gsom.spbu.ru
EDUCATION AND ACADEMIC DEGREES
Candidate of Science in Economics (First Doctoral Degree), Leningrad Institute of Engineering and Economics, 1984
Leningrad State University (Diploma in Economics and Mathematics with distinction) 1966-1971
RESEARCH INTERESTS
Methods and models of Operations/Production Management
Innovation project management
Business simulation games
SELECTED PAPERS AND PUBLICATIONS (more than 40 in total)
Books, Monographs and Textbooks
Information technology resources of Russian economy. Textbook.– St-Petersburg, 2007 – 263 p. (with A.K. Kazantsev, E.G. Serova)
The Basics of Production Management. Study book – Moscow, 2002. - 348 p. (Series High School). (with A.K. Kazantsev)
The Basics of Management. Practical School-book. - 2-nd edition. Moscow, 2002. - 544 p. (Series High School). (with A.K. Kazantsev, V.I Maljuk)
General Management. Practical School-book. 2001. (with A.K. Kazantsev)
Practical Management in case studies, economic situations, tasks and tests. Study book. – Moscow, 2000. - 376 p. (with A.K. Kazantsev, V.I Podlesnyh)
Management of Organization: Business simulation games. – St-Petersburg, 2000. (with A.K. Kazantsev)
Chapters in Books and Collections of Essays
The place of balanced system of indicators in project management // Modern applied management: instruments and methods. St. Petersburg. 2006. P. 330-345.
Innovation project management // The basics of innovation management. Theory and Practice. Edited by A.K. Kazantsev, L.E. Mindeli. 2nd Edition. Moscow, 2004. P. 439-468.
Papersin Academic Journals
Role of microenterprises in innovation development of Russian sub-regions // Innovations. 2017. № 4 (222) p. 79-88 (with L. Serova).
Multi-Sided Platforms in the Evolution of Lyudmila S. SEROVA Micro-Enterprise Business Models // Upravlenets (The Manager). 2017. №4(68) P. 53-60. (with L. Serova, E. Strakhovich).
Educational and methodological innovations for managers training in higher education // Management Today. 2014. № 5 (83) P. 316-326 (with L. Serova).
Microenterprise Development in Russia: Subregional Comparative Analysis // Vestnik of Saint Petersburg University. Series Management. 2013. № 3. P. 50-68 (with L. Serova).
Multi-disciplinary situation game "Factors of Growth" development and practical application // Global Business and Technology Association′s Fifteens Annual International Conference - July, 2013 . (with I.Y. Churakova).
Micro-enterprises in the Russian economy: current situation and development trends // 2nd Annual GSFT conference proceedings. GSTF, 2012, ISSN 2251-2039. P. 45-47. (with I.Y. Churakova).
Micro-Enterprise: New Unit of the Russian Business Landscape // Russian Entrepreneurship. – 2012. – №12 (210), P. 38-43 (with I.Y. Churakova).
Microenterprises as organizational form of innovative business // Management of innovation. -2012. – №4 (20). С. 278-285 (with I.Y. Churakova).
Expert Assessments in practice of decision making // Management today. 2011. №5(65). P. 292-299.
Information-technological resources of Russian regions: evaluation and comparative analysis. // Russian Information resources. Issue 6, 2008. P. 5-10. (with A.K. Kazantsev, E.G. Serova).
Imitation Modeling of Management of Organization: experience of development of business simulation games // Vestnik of Saint Petersburg University. Series Management.#4. - 2006. № 4. - P. 186-207 (with A.K. Kazantsev).
E-publications
7 bi-lingual articles for Supply Chain Management Encyclopedia (2 with ass.prof. Liudmila Serova).
Case study
Baltyisky Zavod JSC Information Strategy. // The European Case Clearing House (ECCH). - 2012. - 612-051-1 (with A.K. Kazantsev).
INTERNSHIPS ABROAD
1996, 1998, 2000. Warsaw Polytechnic University, Warsaw (Poland);
1994. Training centers of Tompson company (France) – Sodeteg and Fiat (Italy) –Isvor-Fiat;
1991. Higher School of Technology and Economics of Drezden, Drezden (Germany).
HONORS AND AWARDS
2009, Honored worker of science of the Russian Federation.
2006, Honorary certificate of St. Petersburg State University of Engineering and Economics.
2006, Professor of the year of the Department of Operations Management (annual GSOM students award - Drucker Award).
2004, Honorary certificate of the Ministry of Education of Russian Federation.
OTHER PROFESSIONAL ACTIVITIES
1999, 2000, 2001. Invited professor Joensuu Higher School of Economics (Joensuu, Finland);
2002-2007, Deputy Head of the Department of Operations Management;
2002-2006, Member of Graduate School of Management at SPbU Academic Council;
1995-2001, Scientific Secretary of the Academic Council D.063.63.01 for Doctor thesis defense, St. Petersburg State University of Engineering and Economics;
1990-2001, Scientific Secretary of the Academic Council K.063.63.03 for PhD thesis defense, St. Petersburg State University of Engineering and Economics;
2011 - , Full paid member , «Higher Education Teaching and Learning association» (HETL);
2012 - , Academic professional membership «The Association for Operations Management» (APICS);
Courses
Operations Management (Bachelor program)
Project Management (Bachelor program, Presidential program)
Business Simulation «Effective Management of Organizations», (Bachelor program)