Elena S. Bessmeltseva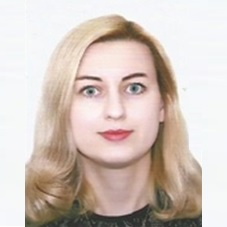 Courses
German (Bachelor Programs, Master programs)
"Business Communication Skills Seminar" (CEMS MIM)
Associate Professor, the Languages for Academic and Business Communication Department
E-mail: bessmeltseva@gsom.spbu.ru, bessm_nem@mail.ru
EDUCATION AND ACADEMIC DEGREES
Candidate of Pedagogical Sciences, Faculty of Foreign Languages, Herzen State Pedagogical University, 2008.
Specialist Degree (Philology), Herzen State Pedagogical University, 1998.
RESEARCH INTERESTS
Theory and methodology of foreign language teaching
Business communications
Formation of the professionally significant qualities with the help of the foreign language
SELECTED PAPERS AND PUBLICATIONS (TOTAL NUMBER – 26)
Articles in Refereed Journals
PAPERS AT INTERNATIONAL CONFERENCES
Specific features of the project method implementation during the foreign language classes. // Modern concepts of university education: Proceedings of the X Russian-American Scientific and Practical Conference. May 14 – 16, 2007. – SPb.: Herzen University Publishing House), 2007. – P. 350 – 351.
Foreign language and subject teaching integration at the non-linguistic higher educational institutions.// General education and professional training of the experts at the higher educational institution: integration problems: materials of the inter-university scientific conference, 16 – 17 Apr. 2009 / editorial board: S.N.Yemelyanov, etc.; Vladimirsky law institute. – Vladimir, 2009. – P. 95 – 97.
To the problem of psychological and pedagogical features of educational and research activities of students of non language higher educational institutions.//Problems of linguistics and lingvodidactics at the higher educational institutions. Issue 10: Materials of the interuniversity scientific conference - June 5, 2009 / Under the editorship of I. V. Barakina. SPb.: VMA, 2010. – P. 41.
INTERNSHIP ABROAD
August 2003, Frischer Geist statt alter Geister – Seminar zur österreichischen Landeskunde (Wien und Pernegg / Österreich), Bundesministerium für Bildung, Wissenschaft und Kultur.
September 2008, Seminar zur österreichischen Landeskunde und zur Methodik / Didaktik des DaF-Unterrichts (Raach und Graz / Österreich), Bundesministerium für Unterricht, Kunst und Kultur.
June 2010, Deutschland und die Deutschen heute für Deutschlehrkräfte aus Belarus, Nordeuropa und Russland (Lübeck / Deutschland), Deutsche Auslandsgesellschaft.
July 2018, Unterrichten lernen / Fortbildung in Deutschland (Schwäbisch Hall), Goethe-Institut.
OTHER PROFESSIONAL ACTIVITIES
Examiner of the international examination of CEMS in business communications in German 2012-.
HONORS AND AWARDS
"Virtueller Treffpunkt der Stipendiaten des Goethe-Instituts", 2018.
Courses
German (Bachelor Programs, Master programs)
"Business Communication Skills Seminar" (CEMS MIM)