Oksana M. Ezerskaya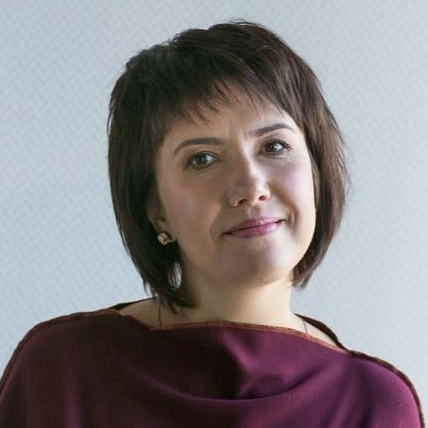 Courses
Corporate Governance and Value-Based management (EMBA)
Management Accounting (EMBA)
Financial Accounting and Analysis (EMBA)
Guest Lecturer
E-mail: omezerskaya@gmail.com
EDUCATION
Degree in Practical psychology in social sphere.St-Petersburg Institute of Depth Psychology, 2017.
Candidate of Science (Economics), GSOM SPBU, 2012.
«Develop your Business» program, IFL, Stockholm School of Economics, 2007.
Post graduate studies,Department of geology and management, GSOM SPBU, 2004–2008.
Auditor's certificate, Ministry of Finance of Republic of Belarus, 2002.
Master degree in Economics, Belarusian State Economic University (BSEU), 1999.
Degree in Accounting, Analysis and Audit, Department of Accounting and Statistics, BSEU, 1998.
RESEARCH INTERESTS
Theory of prospects in the process of making investment decisions
Corporate Finance and company evaluation
Value-Based management and Performance management
Financial tools of mediation between owners and managers
INTERNATIONAL ACADEMIC EXPERIENCE
School for lecturers on risk management. Palisade company. London, UK, 2015
World Congress of Accountants. Rome, Italy, 2014.
School of masters of business games. BTI company. Barcelona, Spain, 2013.
IFRS Counsel. London, UK, 2011
ICAEW.London, UK, 2011
Kemmy Business School, University ofLimerick. Limerick, Ireland, 2008
ICAS.Edinburgh, UK, 2007
Summer School for lecturers in business disciplines. IPM. Minsk, Belarus, 2007
CFA Institute, (USA). Warsaw, Poland, 2003-2004
Methodology Center of Case Writing. WACRA. Mannheim, Germany, 2002
Language School for MBA teachers. CCSU, CT, USA,2002.
EMBA courses development for lectures, Central Connecticut State University, USA, 2002
Summer School of Controller Akademie,(Germany). Minsk, Belarus, 2001
SELECTED RESEARCH PUBLICATIONS
Articles in Refereed journals
The monitoring system for the processes of generating operating cash flows as a tool for controlling the actions of managers by the board of directors // Vestnik INZHEKONa. Series Economics. - 2010. - Series of Economics, № 2 (37). - С. 22-32.
Models of cash management: theoretical analysis and empirical research // Vestnik of St. Petersburg University. Management. Series 8. 2012. Issue 4.P. 30-64 (in Russian).
HONORS AND AWARDS
USAID grant for case development in the field of business education, 2011–2012.
Grant of «Open Society fund» HESP for post graduate study in GSOM SPBU, 2004–2008.
USAID grant for attending the Conference for young teachers of business courses in Mannheim, Germany, 2002.
MEMBERSHIPS IN PROFESSIONAL ASSOCIATIONS
Guild of Psychotherapy and Training, 2017-
Eurasian Council of Certified Accountants and Auditors,2005-; Board member, 2012 - 2016
Consultant of World Bank project «STAREP». Wien, Austria, 2013. Kishinev, Moldova, 2014
OTHER PROFESSIONAL ACTIVITIES
«4D-Mediator», Ltd, Managing Partner. Business growth and development management.
Master of Business Simulations: Managing Business Today, Production Business Today, My Future Today. Business Today International Company (UK); Cesim Global Challenge, Cesim Business Simulations (Finland).
Developer of programs «Financial Management» and «Finance for managers» for Russian Railways (2011-2013); «Business valuation» for underwriters of Sberbank (2015); «Financial assessment and investment risk analysis» for Severgroup (2015); teacher of courses in Finance, in Economics, in Investment management, lecturer of MiniMBA program at Russian School of Management (Moscow); project manager of МВА program of European Humanitarian University (Lithuania) in cooperation with Kemmy Business School of University of Limerick (Ireland),2007-2008; TACIS project coordinator on developing of teaching materials for international MBA program of Turin University, Belarusian State Economic University and Business School IPM (Minsk); lecturer of EMBA program of Kozminski University (Poland) at Business School IPM (Minsk), head of Controlling and Financial Management Department of Business School IPM 2002-2007.
Financial Coach for managers of the following companies: Severstal, Rosneft, Russian Railways, Power Machines, Krylov Science Center, Sveza, Oriflame, ISUZU (Russia), Nissan Motor Co. (Russia), Calsonic Kansei Russia, Video International (Moscow), Saint-Petersburg Chamber of Commerce and Industry, Bank Intesa, Veterinarian Guild (Russia).
Consulting on finance for SME in the regions of Russia (Tyumen, Ekaterinburg, Vladivostok, Murmansk, Novosibirsk, Kazan, Nizhny Novgorod, Izhevsk, Rostov-on-Don, Krasnodar, Sochi, Stavropol and others)
Courses
Corporate Governance and Value-Based management (EMBA)
Management Accounting (EMBA)
Financial Accounting and Analysis (EMBA)