GSOM SPbU Research Committee

Research Committee of the Graduate School of Management St Petersburg University is an expert body created to prepare conclusions based on the results of the analysis of research and innovation activities of the School's employees, to increase the level and efficiency of fundamental and applied scientific research carried out by them, as well as to carry out tasks for the preparation of analytical materials and expert opinions, including on issues international scientific cooperation.

Research Committee Membership
The Research Committee includes teachers from GSOM SPbU and other business schools and universities. It isis chaired by the Head of Research Committee and coordinated by the Secretary.
Andrey Panibratov

Head of Research Committee, Professor at GSOM SPbU, Doctor of Science

Maria Smirnova

Associate Professor, head of the Marketing Depertment Candidate of Science

Alexander Yu. Avdushenko

Associate Professor

Tatiana Andreeva

Lecturer in Management and OrganisationalBehaviour at Maynooth University, School of Business, PhD

Igor Baranov

Vice-Rector for Academic Work and Applied Research at Sberbank Corporate University, Candidate of Science

Karina A. Bogatyreva

Senior Lecturer, Department of Strategic and International Management

Tatiana A. Gavrilova

Head of Department, Information Technologies in Management Department, Professor, Information Technologies in Management Department

Evgenii V. Gilenko

Associate Professor, Department of Public Administration

Dmitry G. Kucherov

Associate Professor

, Organizational Behavior and Personnel Management Department
Marina Latukha
Associate Professorat GSOM SPbU, Doctor of Science

Anna V. Levchenko (Logacheva)

Assistant Professor, Department of Operations Management

Johanna Pia Maria Frösén

Assistant Professor, Marketing Department

Galina V. Shirokova

Professor, Department of Strategic and International Management, Director of the Center for Entrepreneurship
Secretary of the Research Committee for Management: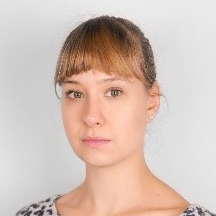 Yulia Semenova
Project Support Manager, Department of Scientific Research Organization in management
+7 (812) 323–84–53