Talent Up! Mentorship Program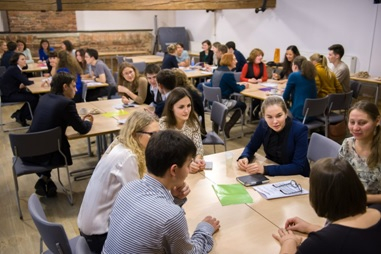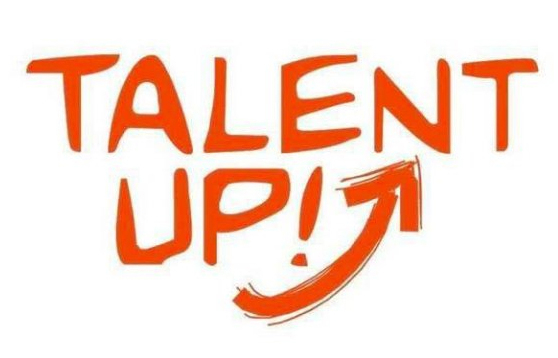 Talent Up! – is a unique project of cooperation between students and successful graduates of GSOM SPbU, aimed at transferring the experience of successful career development and personal development, designed to strengthen communication within GSOM Family business community!

| | |
| --- | --- |
| | About the Program |
In 2013, on the initiative of the GSOM SPbU Alumni Relationships Department and a group of GSOM students, the Talent Up! Mentorship program was launched. Every year the program evolves and opens new opportunities for the students.
In October 2016, the Talent Up! Team launched a long-term mentorship program, aimed at the individual work of successful graduates of GSOM SPbU with the students. The program is assumed to include the participation of mentors in professional and personal development of students and provide career (personal) and expert (professional) consulting.
The mentors are graduates of GSOM SPbU, who achieved professional success in various business areas. They are managers of Russian and international companies, owners and entrepreneurs.
In the program, a student can:
Get a piece of advice on career and personal development;
Find the answers to the important professional questions within the mentor's expertise;
Expand professional connections through communication with mentors;
Get recommendations: from writing a thesis to opening your own business;
Gain vivacity, energy and confidence from communication with the real professionals.
A mentor can:
Implement a social mission: help a beginner to develop into a professional;
Communicate with interesting students in an informal setting;
Find valuable future employees;
Learn about the latest events, news and trends at the junction of education and business;
Get into the atmosphere of the alma mater once again!
The long-term cooperation of alumni and students helps with the successful career and personal development of GSOM students, enables graduates to stay in touch with GSOM and contributes to the development of GSOM Family business community!

| | |
| --- | --- |
| | Mission and Values of Talent Up! |
Mission of Talent Up!

To provide every student of GSOM SPbU the opportunity to become a participant of unique communication with alumni, designed to transfer experience, knowledge and culture between the generations of GSOM SPbU business community – GSOM Family.
Values of Talent Up!
| | |
| --- | --- |
| | Together we are strong |
| | We believe that united successful graduates and students of GSOM SPbU will be able to achieve their goals, striving for personal and professional development, and together contribute to the prosperity of their native alma mater, the university, the city and the country. |
| | |
| | Continuous improvement |
| | We believe that there is no limit to improvement: working together, sharing knowledge and experience will help both students and alumni to never stop on what they have already achieved, and also to develop themselves everyday more and more. |
| | |
| | Teamwork and efficiency |
| | We are convinced that the combination of the efforts of a mentor and a student, and the feeling that together they are a real team contribute to the achievement of high results. |
| | |
| | Respect and trust |
| | We place a special emphasis on the trust and respect in the process of building relationships between a mentor and a student, since we believe that this is extremely important for effective and comfortable cooperation of the participants of the program! |

| | |
| --- | --- |
| | How to contact us? |
If you want to know more about the Talent Up! program or to become a mentor or a mentee, then: