Information for incoming students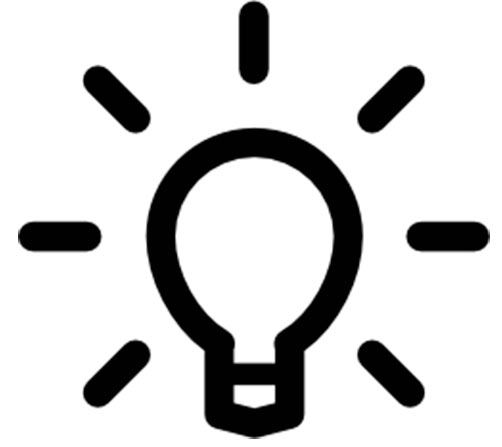 How to Apply




Visa application and support



Accommodation




Introduction activities & GSOM Buddy team


How to Apply
Who can apply for exchange semester at GSOM:
| | |
| --- | --- |
| A student nominated by a partner | A free mover student |
| GSOM SPbU hosts exchange students from its partner Universities selected according to each university's inner procedures and nominated within the set deadline. | A student who is not officially nominated by a partner or is coming from the University that has no student exchange agreement with GSOM SPbU can be accepted for a semester as a free mover student, i.e. on a fee-paying basis. |

Duration of the exchange:
It is possible to do a semester or a full academic year exchange at GSOM SPbU.
Nomination deadlines:
April 1 for Fall semester
October 15 for Spring semester
Application deadlines are:
April 15 for Fall semester
October 25 for Spring semester
After a student is nominated to GSOM he receives an e-mail with further instructions necessary for the application.
The application generally consists of the following documents:
1. Passport copy: international students must apply for the Russian student visa with an official invitation letter based on their passport data
The passport must be valid for minimum 18 months beyond the date of the validity of the invitation to Russia (beyond late August for those arriving in Fall semester; beyond late January for those arriving in Spring semester);
The invitation letters for international students coming to Russia are issued by the Federal Migration Service (FMS) and not by GSOM SPbU itself which takes 4-6 weeks;
GSOM applies to FMS to start issuing the invitations after the application deadline;
If a student has Russian passport, he must include it into the application. Neither invitation nor visa, as a consequence, will not be needed in such a case.
2. Latest university academic report (transcript) reflecting grades and GPA covering the period of students' studies at home university;
3. English language proficiency confirmation: a copy of any international exam certificate or a confirmation letter from the home university
ü GSOM requires minimum English language proficiency equal to TOEFL ibt 80/ IELTS 6.0 or the level of B2 on a test of English administered by a teacher of English qualified to work with CEFR;
4. Russian language proficiency confirmation (if a student plans to take courses which are taught in Russian): a copy of any international exam certificate or a confirmation letter from the home university on the proficiency in Russian (level B2);
5. Resume/CV
6. Passport type photo
NB: As in the application you will be asked to state the country and the city of the consulate to which your visa application will be made, please, check with Russian Consulate in the country of your stay where it will be the most convenient for you to apply for visa (DO NOT indicate neither the names of the visa centers – this is not informative for us, nor Russia and Saint Petersburg in those fields – naturally you will not apply for your visa from there).
Visa application and support
90 day single entry student visa
Who needs visa: all citizens of non-Commonwealth of Independent States countries
Type of visa: 90 day single entry student visa (to be replaced with multiple entry type valid until the end of the semester when in SPb)
How to obtain it: an official invitation from GSOM SPbU is required to apply for a visa
How long it will take: around 5 weeks to issue an invitation (since the end of the application deadline) + the time spent on issuing visa*
*Contact a Russian Embassy/Consulate/Visa center where you are going to apply for the Russian visa in order to find out the duration of visa preparation and required documents for Russian visa applicants, i.e. HIV test certificate and health insurance that is valid in Russia for the whole period of studies are required in some countries.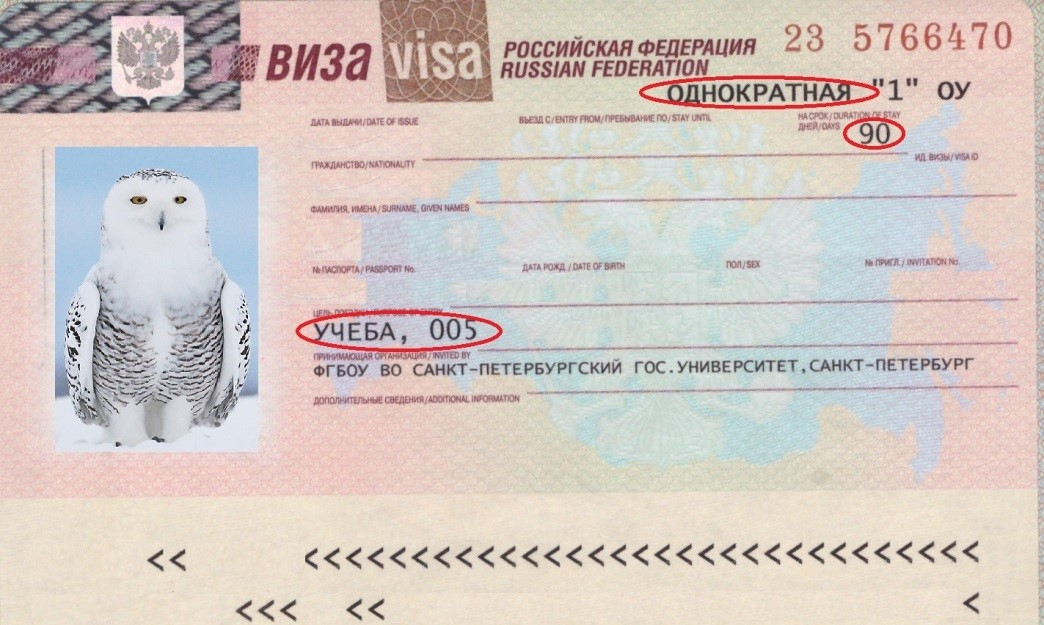 Health Insurance
It must cover the whole period of the stay in Russia.
For some nationalities the absence of documentation for valid medical insurance can be a reason for rejection of a visa application.
Not only does the health insurance help to avoid extra expenses connected with possible health problems or accidents but it will also be required from a student when extending 90 days single entry visa.
Migration Card – Your Record of Entry
When crossing boarder, a student is given Migration Card, the official document proving the fact of the legal arrival to Russian Federation.
Not having it or having a mistake in it will lead to the consequence of the inability to be registered as a student upon arrival as well as may impede the process of departure; thus it must be safely kept by a student to be returned at the boarder when leaving the country.
Local registration upon arrival
According to the Migration Legislation of Russian Federation an international citizen entering Russia
must be registered at the address of his actual stay within 3 working days upon arrival.
The proof of the completed registration procedure is a strip of A4 paper with the student's passport data, the address of the stay and the stamp of the registering office.
The registration paper is one of the required documents in the visa extension application.
Renewal of the registration is due after:
visa extension;
stay in a hotel or hostel in SPb;
each trip outside of the city and after stay in hotels or hostels;
each trip outside of the country.
| | |
| --- | --- |
| Staying in the Dorms | Staying in a private place |
| The university by default proceeds with registrations of those who stay in the Dorms. | Students have to deal with the registration procedure by themselves together with the owner of the place they rent. |
Multiple-entry visa
Not later than five weeks prior to its extension 90 days single entry student visa must be replaced with the extended multiple entry visa:
When to apply: around 20 days since arrival after the local registration is ready and upon invitation from the International Office
How long it takes: 5 weeks since the passport is handed to the International Office
Federal Migration Service fee for visa extension: 1600 rubles.
It is impossible to leave Russia and Leningradskaya Oblast' region in particular while the visa is being extended.
Visa and registration support during exchange
Once the visa is extended, there is a set of simple rules to comply with:
| | |
| --- | --- |
| TRIPS ABROAD | STAYING AT A HOTEL IN RUSSIA |
| New registration must be obtained after each trip outside of Russia withinmaximum 2 days after return based on a new migration card and new entry stamp in the passport. | After each stay at a hotel/hostel in St. Petersburg or any other Russian city a new registration must be obtained based on the registration from that hotel/hostel. |

In Russia police might stop international citizens in the street to check their documents so having at hand a copy of the passport and migration and registration cards is recommended.
Booking return tickets tips
GSOM insists on avoiding booking a return ticket until the exact dates of the semester are confirmed by the academic offices as the date of the end of the semester is the date when a student visa expires. Otherwise a student risks being forced to change tickets.
Not to be forced to stay in the country for too long or to change tickets because of an early return date GSOM also does not recommend to plan the return date until the final assessment dates for all student's courses is published.
Accommodation
SPbU Dormitories
Staying in SPbU Dormitories allows to quickly get a social network and helps to save money. It is also a safe option of a place to stay right upon arrival. Still a student must be ready to accept basic living conditions and restrictive rules on behavior.
Application: not required (places are reserved for all exchange students automatically)
Types of rooms: shared for 2-3 students
Cost: around 5 000 Rub per month
Extra services: laundry and internet
Address:
Master exchange students

ulitsa Kapitanskaya, dom 3, max. 30 min by public transportation from GSOM.

Bachelor exchange students

ulitsa Khalturina, dom 15/1, Peterhof, approx. 20 min to the Mikhailovskaya Dacha campus.
NB: The students are allocated a place in the dormitory in accordance with the University Order, i.e. it is impossible to choose a roommate unless such an opportunity is separately announced by the University (GSOM SPbU has no influence on this matter).
Rules of order in the dormitory
While staying in the dorm a student must accept to abide by the rules of order in effect for all university buildings, as prescribed in the section on the university's internal regulations section on "Providing order and security on the territory of the University":
The following is prohibited on campus:
• Conduct which could prevent or disrupt normal operation of any unit
• Smoking outside places specially designated and equipped for this purpose
• Consumption of alcoholic beverages, including those with a low alcoholic content
• Storage, distribution or use of explosives and pyrotechnics
• Storage, use or distribution of toxic substances or drugs or similar substances
• Appearing under the influence of drugs, toxic substance or drugs
• Gambling
• Bringing animals into the building
• The disturbance of peace and quiet at night - from 23:00 to 07:00.
Private accommodation
Students may stay «off-campus» but must arrange for this independently as long as GSOM doesn't accumulate this kind of information and is not entitled to advice on the matter.
Monthly rent for a 1 bedroom apartment ranges from 30,000 Rubles and higher.
If a student chooses to find a private flat-share, it is recommended to keep the dormitory reservation open until the contract is signed: while dorms reservation is open, students can change their mind any time; but once it is dropped, the process of getting a place back takes around 2 weeks.
Local registration is due at the address of a student's stay (within 6 working days since the start of the contract) which in case of a private flat-share is arranged by the landlord.
Introduction activities & GSOM Buddy team
GSOM Buddy team
GSOM SPbU is proud of its Aw'GSOM Buddy System uniting GSOM full-time students who have volunteered to help one or more of international students.
Each international student is allocated a Buddy around 3 weeks prior to the semester start.
Buddy Team aims at the following:
to settle a newly arrived student more easily into the new environment;
to give support before and upon you arrival including pick up from the airport and drop off at the Dorms;
to provide with basic orientation in the city and at the school;
to help adjust to academic and everyday life environment throughout the semester;
to enrich cultural experience of an international student.
Introduction activities
Every semester starts with the Introduction Week including various events which are meant to give international students a "soft landing" in St. Petersburg, by introducing them to the Russians, the city, and other exchange students. It is highly recommended to participate in the Introduction Period.
It traditionally includes:
Introduction day with coffee break and presentations from key persons;
Tour around GSOM SPbU campus;
Russian language crash course;
Students Exchange Fair Day;
Social and cultural program with GSOM Buddy Team.


Academic life




Testimonials




Free mover semester at GSOM SPbU


Academic life
Campuses
GSOM SPbU has two campuses with rich history:
The first one, Master Program Campus, as well as Post Graduate, EMBA and International Office residence, is a historical building in the very heart of St. Petersburg, near the Twelve Collegia, the administrative building of St. Petersburg University, and other sights of the Northern Venice.
The second campus is a suburb campus "Mikhailovskaya Dacha" located between Strelna and Peterhof on the area of former Grand Duke's summer residence – Bachelor Program Campus.
Academic calendar
Fall semester*

Spring semester*

01.09. – 23.01. (Masters)

01.09. – 31.01. (Bachelors)

11.02. – 30.06. (Masters)

11.02. – 06.07. (Bachelors)

Preliminary
Arrival date

Starting from 21.08.
(to be reconfirmed annually by announcing to the students)

Starting from 01.02.
(to be reconfirmed annually by announcing to the students)

Preliminary Introduction days

Last week of August

First week of February

Exams

Midterms:
late October – early November;

Finals:

Masters: until mid-January

Bachelors: until the end of January

Midterms:
mid March – April

Finals:

Masters: until late June

Bachelors: until early July
*All dates change slightly each semester
Language of training: English/Russian
Full-time workload: 30 ECTS (including a Foreign language course).
Class attendance is mandatory and may influence the final grade or the right to sit for the final exam.
Courses for Exchange Students
The link to the most recent course offer can be found in the Fact Sheet.
The list is reviewed and slightly changed annually and published once confirmed before the start of each semester.
Courses in Russian
In case a student confirms his proficiency in Russian with a relevant document, it is possible to attend courses taught in Russian.
This option is more widely available at the Bachelor level with only a few such courses offered at Master level.
The list of available courses in Russian can be inquired from GSOM International Office.
Russian Language Courses
There are 3 types of Russian Language Courses that are offered to exchange students:
Russian Crash Course during the Introduction week (20h, 1 week long, no credits granted);
Foreign Language (Russian) offered by GSOM SPbU (4h/week, whole semester long, 2 ECTS);
Foreign Language (Russian) offered by SPbU Russian as a Foreign Language Center (8h/week, whole semester long, 8 ECTS).
While the latter is impossible to predict whether its attendance will be possible in the end as long as its schedule is created by the abovementioned Center, the second option is usually a safe option.
A student must choose either second or third option within add-drop period. Attending both courses is not allowed.
Special study conditions due to medical reasons
In case it is officially prescribed for a student to study under special conditions due to medical reasons, it must be supported upon the student's arrival by presenting to the International office an official medical document stating certain conditions to be taken into account. The document must be translated into Russian.
Registration for courses

The registration for courses takes place right before the start of the semester at a date and time announced to the students in advance on a first come first served basis.
Bachelor students are supposed to attend bachelor courses and master student – master ones.
Another limitation GSOM SPbU introduces to the students during registration is the schedule overlaps: a clash between 2 courses cannot exceed 6 academic hours.
Generally the procedure looks the following way: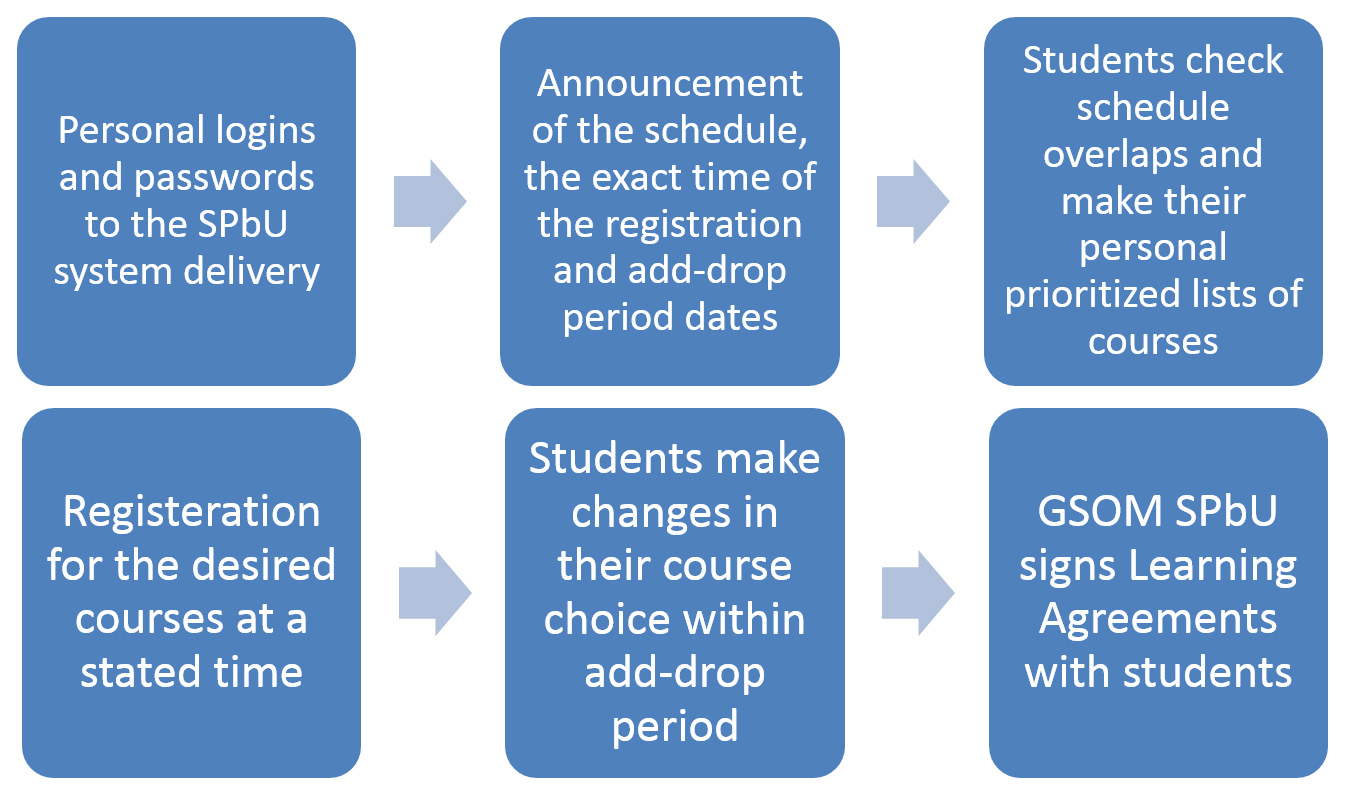 Grading system

The courses taught at GSOM are divided into two types: the pass/fail courses which are assessed on a pass/fail basis with additional information about a student`s result in a 100 points scale and the exam courses, assessed in accordance with the national grading system and overall result in 100 points scale.
GSOM uses the absolute scale when grading with 50 percent as a passing grade:
| | | |
| --- | --- | --- |
| Points | RF Grades | ECTS Grades |
| 90 – 100 | Excellent (5) | А |
| 85 – 89 | Excellent (5) | B |
| 83 – 84 | Good (4) | B |
| 75 – 82 | Good (4) | C |
| 71 – 74 | Good (4) | D |
| 65 – 70 | Satisfactory (3) | D |
| 50 – 64 | Satisfactory (3) | E |
| < 50 | Failed | F |
Exams
GSOM doesn't provide with the alternative exam arrangements.
International students should not plan any trips (including the return date) until the exam schedule with dates of mid-term and final assessment for all the courses they are registered to is published. Otherwise they risk being forced to change the tickets.

Re-sits are available only in case they take place during the exchange period of a student.
Paper Demonstration

The exams are followed by the paper demonstration sessions. Such a session is an officially scheduled and only time to ask questions about the grading of the exam and final result in the course. The professors have the right to deny to discuss the results any other time except for the paper demonstration time.
Transcript of records
After the official end of the semester GSOM has a month to prepare and provide a student with the transcript of academic records. The document is emailed to a partner university coordinator and a hard copy is provided upon request only.
Testimoials
Copenhagen Business School
CEMS student, Spring 2016
Amazing organization by the International and CEMS office. Incredibly helpful and always available to support us.
There were too little CEMS electives courses to choose from but in general I can't find any really bad aspects of my exchange. At the contrary, in all the aspects this experience was outstanding and amazing. Russian Language course and New Product Management can be recommended to enroll for.
I think GSOM and Russia as exchange destination are incredibly valuable for any students who want to get out of his comfort zone and truly live an amazing experience. Incredibly happy and satisfied of my exchange and of my life in Russia. If I could, I would go back right away!

Federica Grazi, ESADE
CEMS student, Spring 2016
To my mind registration process was inefficient, and few courses were available for CEMS. Also having classes on Saturday was one of the worst aspects.
Out of GSOM courses I would recommend Supply chain and strategic marketing.
All in all, GSOM is worthy to come to understand Russia and for a good life working balance. Saint Petersburg is great!

University of Economics, Prague,
Master student, Spring 2016
I came to GSOM because of very good references from other students. Some of the worst aspects of the semester were University/faculty online system and February frosts.
In general GSOM offers high quality courses in combination with very kind atmosphere. Saint Petersburg will definitely change your opinion about Russia and break a lot of stereotypes.
I would like to thank especially very helpful employees of the International Office.

L. Bocconi University, Italy,
Master student, Spring 2016
I came to GSOM because I think Russia could play a main role in economic world in future.
Unfortunately staff in dormitory does not speak English. Other negative aspects were limitation in choosing courses (some of them were only for CEMS students) and overlapping courses. While positive aspects were Russian course, discovering Russian culture, International Office's staff is kind and super efficient. Out of GSOM courses I would recommend International Financial Management.

Christer Halvorsen, NHH Norwegian School of Economics
Master student, Spring 2016
To me GSOM was an out-of-the-box destination.
The most problematic issue was the planning of Russian class (we had overlaps from the very beginning of the course, which is crucial for the further participation of the class) and classes on Saturdays.
Also, to my mind sometimes there was bad correlation between workload and learning outcome.
Still, I can recommend Doing Business in Russia and Marketing of Innovative Products courses.
The most positive aspects were Buddy intro week, excellent service from international office and social network. In general, exchange met my expectations and I would recommend GSOM to other students.

Hong Kong University of Science and Technology
Bachelor student, Spring 2016
I came to GSOM because I wanted to experience Russian culture in the beautiful city of Saint Petersburg.
A piece of advice: You need to figure out the geographic location of the University campuses, dorms and places in the city. And then get to know how to best use the public transportation and taxi systems. The survival guide would come in handy.
Knowledge Structuring, Inventory Management can be recommended among GSOM courses.

WU Wien, Austria,
Bachelor student, Spring 2016
I came to GSOM because of Good Reputation, St.Petersburg interesting history and architecture, I heard only good from former exchange students and wanted to improve my Russian skills.
I didn't stay in the dorms. People come to SPb because of the city. Generally, I would have stayed in the dorms, but it's just too far away from the city center.
In general the following three courses can be recommended to everyone: E-Commerce (Sergey Yablonsky); International Financial Management (Yulia B. Ilina); Inventory Management and Distribution in Supply Chains (Andrey V. Zyatchin). If a student likes statistics is Applied Business Statistics also very good. Generally, studying was a very good experience - only problems were sudden room changes, exam dates were published just two weeks before the exams.
GSOM has Great buddy team, international office responds quickly to every question. The survival guide was really helpful.
A few things will definitely go wrong, you will sometimes be frustrated and irritated - don't worry, that's normal. You cannot prepare for everything but there is no problem that cannot be solved. Just ask the buddies, ask the international office or other Russian students for help. Everything will eventually work out fine. Just relax and enjoy your stay. And if you are from Austria or Germany - forget it, no one will be perfectly punctual and also that is ok. You will get used to it ;)

WU Wien, Austria,
Bachelor student, Spring 2016
In academic terms Exam dates were available very late (two weeks prior the exams); changes of dates or time of consultation hours some hours before were not always handable, Grading sometimes was not transparent. Still, the quality of courses and teaching were ok.
I need to mention that there is no supermarket near the university campus in Peterhof and on some days canteen and cafeteria were closed and the food machines were empty – be prepared.
Learn to be patient. Everything here happens slower and later than expected, but it will work out in the end. You can lean on the help of all GSOM members (international office, students, professors). Try to be part of the city and the community, make friends from all over the world and enjoy the different life in St. Pete. I enjoyed meeting a lot of new friends from all over the world; the city during winter and spring – amazing and experience of a university day in another university than mine.

ESC Rennes School of Business, France
Bachelor student, Spring 2016
I came to GSOM because I always dreamt to go to St P and the school is very good.
The bachelor campus location in Peterhof was a challenge.
In general, if you are open minded enough to stay in a country where language and behaviors are different, you will discover an amazing city and very welcoming people. I would recommend to attend Digital marketing, International operations.

Skema Business School, France
Master student, Spring 2016
I came to GSOM because of the location in St P and the good reputation. I would recommend to attend Behavioral Economics & Decision Making, Global Economic Environment. I didn't like clashes in the schedule, but I enjoyed GSOM efficient administration, excellent introduction week and nice teachers. I would recommend GSOM to other students.

HEC, Paris,
Master student, Spring 2016
In terms of quality of teaching it was hard to find a teacher really interesting and interested in teaching his class. Courses recommended are Global Economic Governance; Sustainability and Stakeholder Marketing; Doing Business in Russia.
If you want to go to Russia, there is no other best business school option. But, if you just have to choose between different country universities, I would say the quality of most of the classes is not that high.
The International Office was always available. The GSOM staff is very helpful, and you can always count on them for your administrative or scholar problems. And believe me, that is really something more GSOM has.

ESC Rennes School of Business, France
Master student, Spring 2016
The administrative aspects were all right, but there is a need of English speakers in the dorms and a less complex way of paying the bill for the dorm and the laundry.
I would recommend to attend Managing Intellectual Capital for Company Value Creation, Technology Innovation, Strategic Leadership, Marketing of Innovative product. To all future GSOM exchange students: Just enjoy your exchange semester as much as possible. It is a valuable international experience via discovering a new culture and meeting new people for all over the globe.

Faculty of Economics, Ljubljana,
Master student, Spring 2016
My choice was the city, my faculty cooperates only with GSOM, so I decided for it. The reputation and ranking of this Business School just confirmed my decision. The information availability and organizational aspects at GSOM were at a quite high level. Academic quality was quite good.
All in all, amazing city, great faculty, friendly staff, friendly people in the city, nice opportunities to travel, good food, lots of culture and sports, etc. Considering all that, SPb + GSOM will be super good choice for your exchange.

Valtteri Uotinen
University of Turku, Fall 2015 exchange semester
I am highly satisfied with the administrative support and information provided. Also with GSOM buddy program. It was excellent.
Generally, level of education was good. In my university, studies are a bit more theoretic.

Claire Ivanoff
KEDGE BUSINESS SCHOOL, Fall 2015 exchange semester
I liked a lot my exchange period at Saint-Petersburg University. I am really satisfied about the courses I took on exchange. I found the level of teaching and courses content very good. The topics were useful. The administrative staff was so helpful and I thank them for everything. The only thing I found was hard to understand and impossible to do yourself was how to set up the WIFI in our flat, because they do not speak English in the university IT department.

Alessandra Di Giacomo
Bocconi University, Fall 2015 exchange semester
The exchange semester is a great experience in toto. Students should apply in order to join this kind of opportunity. Personally speaking, the exchange semester in Saint Petersburg has been a memorable experience that I will never forget even if the city and the university system are particularly challenging.
GSOM's and Bocconi's systems are very different. Generally, the academic hours are not really fully optimized. Too many hours of the same topic and professor per day... It is challenging to do constantly presentations and assignments but we also need some contents and theoretical basis to apply in.
GSOM is always and incredibly helpful for every kind of problem you will have. Some more info about the courses could be provided in advance.
I liked very much the activities proposed during the welcome week and all the performance of Marinsky Theatre.

Thibault Auzou
EMLyon Business School, Fall 2015 exchange semester
It was a great experience. An extraordinary welcome period by students and directors of GSOM followed by 4 month of enjoying a wonderful city and nice school. The teachers were really nice, available and helpful for most of them. The administration was efficient and helpful, particularly GSOM's international office and Robin Jensen. The schedule given in Excel form is not handy however, it would be better to have an online version month by month.

Albin Aronsson
Stockholm School of Economics, Fall 2015 exchange semester
What's your general opinion about the exchange period at Saint-Petersburg University?
I really enjoyed it. The GSOM building is quite small and cozy. Compared to my home university I got to know a lot more domestic students and did not only hang out with other exchange students. The professors were very engaged and it was easier to establish a personal relationship with them compared to my home university.
Are you satisfied with the administrative organization of your exchange period?
I am satisfied. The administration works different from what I am used to in Sweden, the biggest difference being shorter notice for changes etc. In Sweden everything is planned 6 months in advance. We were always updated on changes in the scheduele however and everyone was extremely helpful, both by email and in person.

Liu Yuan
SEM, Tsinghua University, China, Fall 2015 exchange semester
All things were very good before December, but the life including study, trips and daily life became a little harder after December because of the cold weather.
All courses are rich in content and all professors are knowledgeable and good in lecturing. The topics of all the lectures are useful.
I am very satisfied with the administrative organization. The staffs are really helpful and kind.
I love almost everything in Saint-Ptersburg and I enjoyed myself here. If only some dormitory staffs can be more reasonable and under regulation.

Michael Switula
Vienna University of Economics and Business, Fall 2015 exchange semester
I really like the enthusiasm of the university. They tried to manage all the problems that occurred with courses.
Some of the teachers were just reading the slides and so actually one don´t need to go to some of the lectures. Other lectures are really interesting but not the input is too much for the given credits like Quantitative Methods in Business Research/Finance. And of course there are some lectures that are just really good like Managing Intellectual Capital for Value Creation.
The introduction week was helpful and fun. It was possible to meet all the exchange students and to build up friendships. Actually, the choice of the events was really good and I would not change there anything.

Dominik Wohlfahrt
Vienna University of Economics and Business,
Spring semester 2010
I was welcomed in a warm way, everything proved to be well-organized. From the beginning of January I have been in steady contact with International Office of GSOM. My questions and pleads were immediately dealt with.
Introduction Week had friendly atmosphere and perfect possibility to acquaintance with other exchange students and especially with Russian students. Necessary program for foreign students to get a brief overview of St. Petersburg and the main sights. It helps to orientate easily in the large city. There was a good mix of cultural activities as well as company visits. The guest lectures and especially the Russian course provided further information. Good standard dormitory with the possibility to live together with Russian students!! Really great!

Monika Popova
Vienna University of Economics and Business,
Spring semester 2010
The Introduction Week was very well organized: guest lectures and cultural events. I would suggest more sightseeing with some experienced (Russian) guide. In order to hear something more about history and culture of Russia and to become better informed. In my opinion it would be great way to "meet" Russia initially!
As I already mentioned, that I personally, was very interested in more cultural events. Maybe an additional guide for what is worth to see in St. Pete. I do not mean those commercial guides sold for profit, but suggestions from "insiders". Guest lectures are always interesting and useful, so if there is possibility for more- the better.
The dorm is comfortable, it was clean, which is most important for me. And I am glad, that I could walk to both buildings, since it was good located. I personally did not face any problems with guards.

Anda-Lucia Coman
Vienna University of Economics and Business,
Spring semester 2010
The Introduction Week was extremely useful for me! For the orientation in St. Petersburg and as well for getting to know all my fellow students and people from GSOM! It was much more than I expected - it was really great! And I will definitely recommend to visit them. It was the best way of getting to know all the fellow students, even the ones your don´t have courses with. And also, it´s a great way to get a first overall impression of St. Pete and Russia. It was very nice and greatly organized. However, as a CEMS student, I would rather want to choose if I have participate in some classes or not. If compulsory, I would suggest to at least get some ECTS for it, e.g. like for a skill seminar.
I had my own flat, but International Office was very helpful with providing me the information about the dorm and keeping the place for me until I managed to find a flat.

Mikko Värri
Lappeenranta University of Technology, Spring semester 2010
Culturally, the Introduction Week was great and very useful. Now I really know what´s there to see in this city. It was pretty much what I had expected. There still should have been a certain planned time for doing all the compulsory things, such as registration, the dorm fees, tuberculosis test etc. In my home university I did something close. There were a lot to do during the first days. The schedule was tough, and we were many times in a hurry. Still, every place was worth seeing and visiting and that is why should not leave anything away from the program.
And Mariinsky Theatre was just amazing!!!!!
Free mover semester at GSOM SPbU
Grab the opportunity to join for a semester Russian top-ranked business school located in one of the most beautiful European cities.
Who can become a free mover student?
Any student from any level of studies who is not officially nominated by a partner University or is coming from the University that has no student exchange agreement with Graduate School of Management or Saint Petersburg University meeting the acceptance requirements and submitting the application package until the deadline set can be enrolled into GSOM for a semester as a free mover student (on a fee-paying basis).
English language proficiency comparable to TOEFL ibt 80/ IELTS 6.0/ level of B2
GPA equal or higher than 70%
Russian language proficiency comparable to level of B2 if you plan to take courses which are taught in Russian
the latest academic transcript (reflecting grades and GPA for the whole period of studies) and the description of the evaluating system, especially if it is not in ECTS;
documentation for English language proficiency comparable to the minimum level expected: TOEFL ibt 80/ IELTS 6.0 or at the level of B2 on a test of English administered by a teacher of English qualified to work with CEFR;
if you plan to take courses which are taught in Russian: a certificate or letter of confirmation from your school on your proficiency in Russian language
a resume/CV including the information about the university and the department you study at, working experience if any, your academic and other achievements;
a letter of reference from your university stating that they confirm your availability for going abroad for a semester; brief characteristic of you as a student and their confirmation that they are ready to count in the courses you will study abroad and transfer credits for them*;
motivation letter;
copy of passport (NB! Your passport must be valid for minimum 18 months after the intended date of departure from Russia).
*As a rule sending school is able to issue such a letter upon presenting to the office in charge GSOM course offer so that it can be seen if a semester is doable for a student. The latest course offer can be downloaded from the Documents section of the web-site.
Deadlines
The deadline to submit application for Fall semester:

April, 15th

The deadline to submit application for Spring semester:

October, 25th

The extension of the deadline may be considered if discussed prior to the expiry of the period.
Payment Procedure
The student arrives in Saint Petersburg within the dates stated in the invitation document
The first working day after the arrival the student comes to the International Office to submit his passport with a stamp and a migration card which will be given to him upon his crossing Russian border, he signs an agreement and receives a receipt to be paid;
The payment must be made in rubles. If the payment is made in cash, the student takes the receipt to Sberbank Bank and makes a single payment within 10 working days since the day of his coming to our office.Otherwise the student opens a bank account in Sberbank Bank (with the help of his buddy) and makes a payment within 10 working days since the day of his coming to our office;
The student brings the receipt back to the International office;
GSOM officially enrolls the student for an exchange semester.
The cost of the studies is 250 000 rubles / semester (2016/2017 academic year).
NB: if there is a need in opening bank account, the student must deal with the payment until his passport is taken by the International Office for the visa extension.
What GSOM expects from a free mover student
A free mover student is enrolled to GSOM on equal basis as a regular exchange student, i.e. has the same rights and responsibilities.
GSOM average workload is 30 ECTS / semester or the number of ECTS as close to 30 as possible. Attendance is a must and effects the final grades for the courses.
Deregistration from any of the courses after the Course registration dates is possible only upon presenting a letter from the sending school and before the particular course starts.
What a free mover student can expect from GSOM
A place in the Dormitory is automatically booked for all incoming students, which is relatively cheap and saves effort in searching for a place to stay in right upon the arrival
Fascinating Introduction week is organized by Aw'GSOM Buddy Team, including introductory Russian Crash Course
We offer Russian courses, 4 hour/week and 8 hour/week with the group distribution by levels
Our courses are delivered by highly qualified and experienced professors
At the end of the study period the student receives an official Transcript of studies