Doctoral Colloquium "Advanced Research in International Business, Entrepreneurship and Strategic Management in the Context of Emerging Markets" (October 2-3, 2018)


| | |
| --- | --- |
| | About the event |
Doctoral Colloquium will traditionally give start to GSOM Emerging Markets Conference on October 2-3, 2018.
Doctoral students at any stage of their studies and doctoral thesis development both from Russian and foreign universities are welcome for participation.
The Doctoral Colloquium program is designed as a strong blend of theory, its application and detailed feedback for every doctoral student presenting their research. The Colloquium provides a platform for learning and constructive discussion for doctoral students and early career scholars to achieve progress in preparing high quality thesis and publications.
Working language is English.

| | |
| --- | --- |
| | Program and Speakers |

Doctoral Colloquium program includes:
- October 2, 2018:

Intensive learning session with leading international faculty on theory building and preparing top level academic publications.

Speakers:

Professor of Entrepreneurship and Strategy, ESADE Business School, Spain

Dr. Jan Brinckmann is Professor of Entrepreneurship and Strategy at ESADE Business School in the Strategy and General Management Department. He is Academic Director of the Entrepreneurship Research Group at ESADE as well as ESADE's business creation activities called EWorks. He is also on the editorial review board of the Journal of Business Venturing and Entrepreneurship Theory and Practice - the two top entrepreneurship focused academic journals. Before coming to ESADE, he taught at Loyola University Chicago and Cornell University and was a visiting scholar at Stanford University and Case Western Reserve University. Beyond his dedication to academia, Dr. Brinckmann has a passion for empowering entrepreneurs. He cofounded, invests and is a board member of various international high growth technology companies.

Intensive learning session topic: Developing an Academic Scholar Career in the Quantitative Domain: Personal Lessons learned

Lecturer, International Business, Swinburne University of Technology, Australia

Dr Áron Perényi is Lecturer (Assistant Professor) in International Business, Swinburne University of Technology, Melbourne, Australia. His research focuses on international entrepreneurship, including: international competitiveness, firm internationalisation, SME development, and senior entrepreneurship in the context of transitional and emerging countries. Dr Perényi has also conducted research in leadership and ethics, and specialised areas of consumer behaviour (health care, energy efficiency). His projects involve the Australian and Central Eastern European businesses, the Victorian Aboriginal community, and businesses, governments and civil society across Australia, Central Eastern Europe, and Latin America. Dr Perényi is a professional member of AIB, AIB-CEE, ANZAM, EURAM, the Hungarian Economic Association and a public body member of the Hungarian Academy of Sciences.

Intensive learning session topic: Selection and Implementation of Appropriate Research Methods

- October 3, 2018:

Paper development workshop with thorough feedback and discussion.

During the workshop the participants will present their doctoral thesis papers projects and the discussants will give their feedback and recommendations for possible improvements.

| | |
| --- | --- |
| | Deadlines and criteria |
Papers requirements:

Interested doctoral students are encouraged to submit minimum two pages extended outline (references not counted) of their research by sending them to Doctoral Colloquium coordinator Eleonora Shmeleva (e.v.shmeleva@gsom.spbu.ru).

First year doctoral students can submit a short outline of the research plan or idea for a journal publication.
The more advanced doctoral students are recommended to submit the draft of their current research article/thesis paper.

Submitted papers should relate to one of the three topics which form the main three tracks of the Colloquium:

Entrepreneurship in emerging market context;
International strategies of Russian MNEs and International entrepreneurship;
Strategic behaviors of emerging market firms.

Accepted candidates will give a 20-25 minutes' presentation followed by a feedback discussion. In order to encourage colloquium interaction, all attendees will be appointed as discussants for one of the presentations to make additional peer review.

Doctoral Colloquium participants are also welcome to participate in the main conference sessions on October 4-6, 2018.

| | | | | |
| --- | --- | --- | --- | --- |
| | Papers submission deadline: | | by May 10, 2018 | |
| | Notification of Authors: | | by June 25, 2018 | |
| | Early Bird registration: | | June 25 – August 15, 2018 | |
| | Registration deadline: | | September 25, 2018 | |

For doctoral students registration fees amounts please check the main GSOM EMC-2018 web-page.

| | |
| --- | --- |
| | Contacts |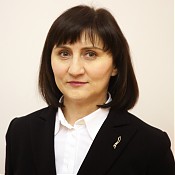 Doctoral Colloquium Chair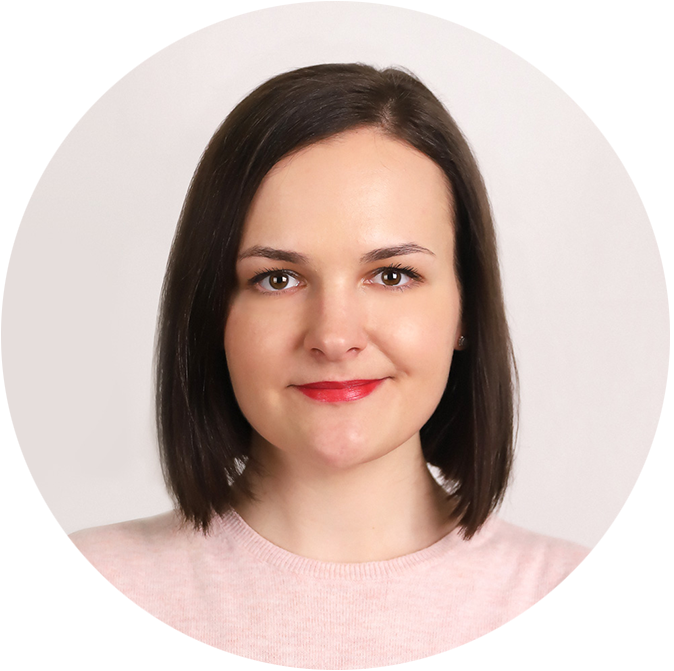 Eleonora Shmeleva
Doctoral Colloquium coordinator