Complexity and Strategy

Track chairs: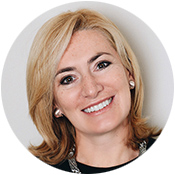 GSOM SPbU
E-mail: verkhovskaya@gsom.spbu.ru
Increasing international Complexity calls for dynamic solutions in fundamental business issues. Complexity and Strategy track welcomes conceptual, methodological or empirical papers that address any aspect, from any discipline or perspective, of 'strategy' and complexity theory and practice. This can be mainstream or contemporary strategy research. This emerging body of knowledge is focused primarily on processes, changing paradigms of management and to who organizational strategists are, what they do, how they do it, which practices and materials they draw on, and what the consequences of their activities are. We are concerned with the strategy work involved in strategy development and strategic change, and it seeks to advance understanding through theoretical pluralism and methodological innovation.
Strategizing in emerging markets; in particular, papers exploring the following questions are invited for submission:
What is the current thinking on how firms are/should be approaching their strategies for emerging markets?
What are the key approaches to strategizing in the context of emerging markets?
What are the particular challenges firms face when seeking to achieve competitive advantage in emerging markets?
How are these different from how we approach strategy in developed markets?
What entirely new facets of strategizing are emerging for emerging markets?
Topics include:
Shifting Business models
New paradigms in Corporate Strategy (including State Owned Enterprise)
Dynamic Business ecosystems, cooperative strategies and new strategic configurations
Global Complexity and International Strategy
Impacts of environmental complexity, dynamism and emergence on strategy work
Resource Based View and Dynamic Capability
Strategic Planning, Decision Making and Chaos theory
Strategy Implementation (& associated challenges)