Global Human Resource and Talent Management

Track Chair: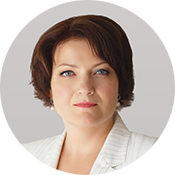 GSOM SPbU
E-mail: marina.latuha@gsom.spbu.ru
Increasing demand for talented employees forces companies, particularly emerging market firms, to look for additional sources of competitive advantage that would allow attracting, developing and retaining talent to ensure the implementation of organizational strategies. The track discusses how talent management strategies and practices influence emerging markets firms' competitiveness and provides a scope for comparative studies which consider how talent management practices operate in different national contexts.
Papers submitted to this track may be focused (but not limited to) on the analysis of the following topics:
Talent management and HRM and development strategies and practices used by emerging market firms to create and support their competitive advantages in global environment.
The role of talent and human capital development in shaping emerging market firm performance.
Country-level and firm-level specific factors influencing talent management.
Global talent management practices and talent management issues in BRIC context.
The contribution of talent management towards development of the knowledge-based advantage of the emerging market firms' and their innovativeness.