Information and Knowledge Management

Track Chair: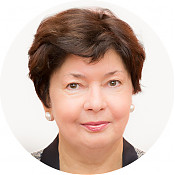 GSOM SPbU
E-mail: gavrilova@gsom.spbu.ru
Knowledge management (KM) is an interdisciplinary subject, which includes knowledge identification, creation, acquisition, distribution, sharing and usage. It employs tools, techniques, and theories from manifold areas such as strategic planning, change management, business process management, innovation management, human resource management, IT and others.
Information management (IM) pays more attention to a lifecycle of information and has its roots in information science, library science, information systems.
In the era of digital economy technologies transforms the ways people work, interact, think and coordinate their activities. So the interplay of digital technologies with organizations as socio-economic systems is of special interest.
The track welcomes contribution from any relevant arena: academia, business, or non-profit organizations.
Research related to emerging markets is especially encouraged; it can be related to firms from emerging markets and to international firms operating in these regions.
Accordingly, this track invites research that addresses (but not limited to) the following topics:
Knowledge management:
KM strategy
Knowledge-based strategies
Innovation management
Learning Organization & Organizational Learning
Implementation of KM tools (Communities of practice, Expert networks, Lessons Learned systems etc.)
Domain-specifics of KM (for different functional areas in organizations, industries, types of knowledge)
KM maturity models
Impact Measurement of Knowledge Management
Information management:
Big data
Metadata management
Ontology engineering
Semantic technologies
Information literacy
Intelligent information systems
Data governance
Digital Libraries
E-Learning in corporate settings
Information security
Interplay of information and knowledge management:
Nature of KM in the digital age
Impact and diffusion of new digital technologies for KM within organizations
KM and digital learning
KM in the cloud
Mobile technologies and social software usage in KM