Why Executive MBA at GSOM

INTERNATIONAL RECOGNITION

The only business school in Russia ranked by Financial Times. In 2016 GSOM moved 7 positions up in the Ranking in comparison to 2015 (39th vs. 46th). The school started its way in the ranking in 2013 from the 65th place.

Graduate School of Management SPbU is a recognized leader in Russian business education, which is reflected in its obtaining such international accreditations as EQUIS, AMBA, ACCA.

FACULTY OF INTERNATIONAL LEVEL

Faculty – recognized researches in the field of management, authors of business cases and book. All teaching faculty has the practical experience in business.

PRACTICAL APPLICATION

Real business cases

2 business projects

2 strategic business simulations

INTERNATIONALIZATIO

N

International exchange modules in top partner business-schools

Academic Mobility

NETWORKING OPPORTUNITIES

Guest lectures of business leaders

Unique opportunities for personal and professional development

Alumni Network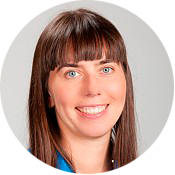 Dear friends,
By choosing the SPbU Graduate School of Management, you are choosing a university level EMBA Program taught by tenure track professors who combine extensive academic knowledge with practical business skills. You are choosing a team of professionals who believe in the modern principles of business education. You are choosing School that has established the unique partner links to the top foreign business schools and companies — the leaders of the world and national economies.
More than 600 managers have entered and successfully completed the GSOM MBA Program. They are top-managers of Henkel — Era, OTIS-St.Petersburg, Slotex, Progress–Neva, Lenenergo, Coca-Cola HBC Eurasia, Baltic Factory, British American Tobacco, Pyatiorochka, Chainaya Lozhka, Iskrasoft etc. We are proud of our graduates.
We use the strict selection procedure to have bright and highly motivated managers in class. We cater for the needs of those who come to get knowledge to become stronger in creative development of their businesses. We require motivation, discipline and hard work. We welcome students who wish to reach the new level of decision making, who appreciate individual approach, who believe in life-long learning and always look for the best.
Being our student is a challenging but exciting experience. The program is based on intense interaction between the professor and the students, on reciprocal learning and on teamwork.
Welcome to our business school!
Tatiana A. Garanina