| | |
| --- | --- |
| | About Event |
Session Meet the editors: Journal of Macromarketing and Journal of International Marketing will be held on October 3, 2019 within the 6th International GSOM Emerging Markets Conference 2019: Management in Digital Age.
As marketing institutions are under increasing pressures to address consumer needs humanely and in sustainable manner, the discipline is adopting a macro perspective beyond mere transactions between companies and customers. It seeks mechanisms to enhance marketing processes, to the benefit of the largest number of stakeholders, the world over. In this session, a macromarketing perspective is illustrated in two presentations exploring this phenomenon and linking it to societal wellbeing.
1. Reconceptualization of definition of marketing and micromarketing (Pia Polsa, Aalto)
In the era of climate crises it is necessary to go to the fundamentals of marketing and macromarketing, i.e. what is marketing and macro-marketing and why does it exist. This presentation scrutinizes the fundamentals of marketing by analyzing the definition of marketing and macromarketing. In so doing, we can better answer the above questions and alter marketing management and discipline of marketing to address issues that improve wellbeing of shareholders and stakeholders but also provide multidimensional value to individuals, organizations, physical environment, and biology.
2. A marketing systems perspective on public policy and consumer well-being (Alexei Gloukhovtsev, Aalto)
Much of contemporary marketing literature focuses on businesses, consumers, and the interrelationships between these two parties. This narrow focus ignores the myriad actors within and outside of the immediate marketplace that contribute to and are affected by marketplace exchanges. Appropriately addressing pressing questions related wellbeing, both at the individual consumer and societal levels, requires a broader perspective. Drawing on two case studies, I illustrate how the vantage point offered by a systems perspective can help us better understand the many interrelated issues that affect consumer and societal well-being.
| | |
| --- | --- |
| > | The working language is English. |
| > | Time: October 3, 2019, 3.00 p.m. – 4.30 p.m. |
| > | Room: 1210 |

| | |
| --- | --- |
| | Speakers |

Alexander Krasnikov
Loyola University of Chicago Quinlan School of Business, USA
Alexei Gloukhovtsev
Aalto University, Finland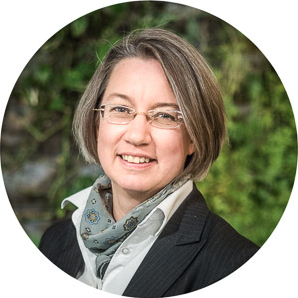 Pia Polsa
Aalto University, Finland

| | |
| --- | --- |
| | Terms of participation |
* GSOM Emerging Markets Conference 2019 participants can attend the round table free of charge.

| | |
| --- | --- |
| | Registration fee |
Registration fee for participation in the round table is 1000 rubles.
* Detailed information on how to pay the registration fee is presented on the main page of the conference "Emerging markets-2019"