| | |
| --- | --- |
| | About the event |
Round table "Smart Cities: Services, Actors, Solutions" will be held on October 4, 2018 within the first day of the international research conference GSOM Emerging Markets Conference 2018.
This focus of the round table will be on the Russian program "Digital economy" – a framework for all regions to implement smart-city solutions and boost innovations in public sector.
The main difficulty of digitalization is not so much the development and implementation of smart services themselves, but limited possibilities for integrating data from various information systems into a common space, numerous regulatory barriers and lack of competences. This challenge defines the first out of three areas of implementing the Concept: each region should have comfortable conditions for introducing the most advanced smart services, regardless of where they were developed.
Sustainable competitive advantages are impossible to reach only through implementing the policy of borrowing and transferring innovation, no matter how effective it may be. So, the second implementation area of the smart city concept is establishing a center (or centers) for developing globally competitive smart solutions on regional level.
The third challenge is set by the need to correlate any scientific and technological solutions with the demands of society. This requires a targeted policy of establishing effective communications with all stakeholders important for the project. It is also essential to brand Sverdlovsk region as a center of digital economy in the Russian Federation and in the world.
Topics for discussions:
Сoncept of a smart city: challenges for development and ways of implementation on a legacy infrastructure
Universities and smart city projects
Sustainable Smart City: avoiding economic and cultural drifts
GSOM Emerging Markets Conference 2018 participants are welcome to participate.
| | |
| --- | --- |
| > | Working language is English. |
| > | When and where: October 4, 14.30-18.30, Room 1213 |

| | |
| --- | --- |
| | Speakers |
Liudmila S. Ruzhanskaya
Professor, Doctor, Graduate School of Economics and Management Ural Federal University, Head of Academic Department on International Economics and Management
Anastasia Golubeva
Senior lecturer, Department of Public Administration, GSOM SPBU
Natalia Drozdova
Associate Professor, Department of Public Administration, GSOM SPbU
| | |
| --- | --- |
| | Moderators |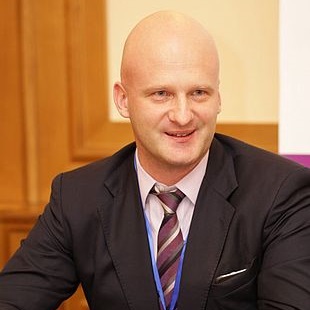 Dmitry E. Tolmachev
PhD, Associate professor, Director, Graduate School of Economics and Management, Ural Federal University
Associate Professor, Department of Public Administration, GSOM SPbU

| | |
| --- | --- |
| | Participation conditions |
Registration is required
Registration fee payment is required*
* GSOM Emerging Markets Conference 2018 participants can attend the round table free of charge.

| | |
| --- | --- |
| | Registration |
For registration please send an e-mail to GSOM Emerginf Markets Conference Organizing Committee: emc@gsom.spbu.ru
In your e-mail please provide the following information:
Registration fee
Registration fee amount for participation in the round table is 1000 rub.
* For detailed information about registration fee payment please check the main page of GSOM Emerging Markets Conference-2018

| | |
| --- | --- |
| | Contacts |
GSOM Emerging Markets Conference-2018 Organizing Committee
E-mail: emc@gsom.spbu.ru