Track chair: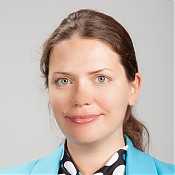 GSOM SPbU
Marketing as a discipline, area of studies and practical field – is being challenged by the trends and the context of emerging markets.
The task of revising the theory, concepts and strategies of marketing is facing the need to address fundamental developments in the area that evolved over the last decades.
This year the focus of the conference and Marketing track is centred on the trend of digitalization of marketplace and consumption process that requires researchers to re-estimate the marketing practices, their impact and implications for consumers – e.g. consumer knowledge, digital competences and motivation.
The track calls for submission in various areas of marketing, including marketing theory, strategy, consumer behaviour and industrial marketing, international marketing, marketing research, marketing analytics, etc., with preferred focus on digital aspects of marketing and consumer behaviour.