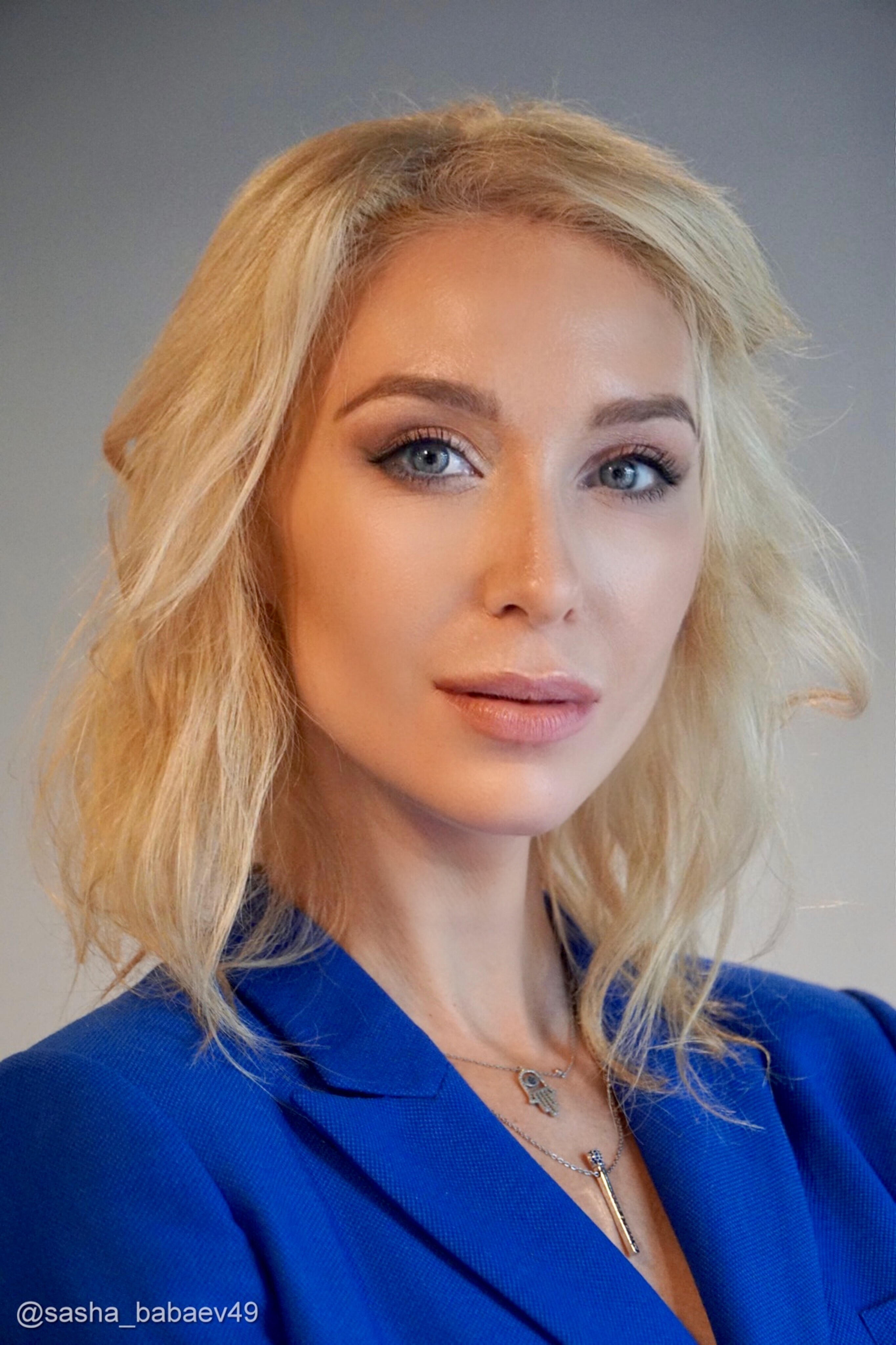 Elena Petrova-Kessariyskaya graduated from GSOM in 2007. She studied at Bachelor in Strategic Management program at the Graduate School of Management, St. Petersburg University (GSOM SPbU). She also graduated from the Master in Sociology program in SPbU. Elena began her career during education at GSOM — she was involved in organizing art exhibitions.
Currently Elena Petrova-Kessariyskaya is a member of the Russian PR Union, an art consultant and Charity Hunter at Meet For Charity. We talked with Elena about her career development, current projects and what needs to be done to become successful.
You try to attend alumni meetings — GSOM Family Days. How does it feel to become a part of the community again?
I regret that I could not get to the meeting in Moscow, which was held last year on the eve of the quarantine. But some time ago I attended the anniversary meeting of St. Petersburg's alumni. I really liked the new Mikhailovskaya Dacha campus, and it was a pleasure to be within the walls of the Business School.
Even during my studies, I communicated a lot not only with my group, but also with students and alumni of other years. In general, it is very great that even then, in 2007-2009, everything that happened at the Business School was very modern, including the fact that communication was not limited to students of my group. Now it was great to see their professional growth, and it is nice to know that some of them become GSOM professors.
Why did you decide to enter the Business School?
My family is from St. Petersburg, and everyone has a higher education. When my parents and I were choosing a university, we figured out SPbU as the oldest university with an indisputable reputation. Since childhood, I understood that I was growing creative, but inclined to organize everyone and everything, as a person. As a result, I chose from three faculties: Economics, Law and Management. At some point, I realized that management is the most modern education, advanced.
On your Instagram blog, you often recall moments from the period of time when you stadied at the Business School. "Observing the communication of people at # pmEF2021, I remembered my first essay at GSOM SPbU on the leadership ..."
During my studies at the Business School, many elements of the educational system, which are now the norm for students, were just being introduced. At that time, we began to have classes in English, exams in the form of tests.
Already during my studies, I started working — I did an internship at the Stella Art Foundation. I wrote my diploma on the construction of the metallurgy market and interaction with the state, I wanted a scale and complex topics. While preparing for the diploma, I talked with very respected and authoritative people, such as, for example, Oleg Soskovets (Soviet, Kazakh and Russian statesman — ed.). All this, of course, ended up being very useful to me.
Basic knowledge, books, essays, names of people, what I gained during my studies — all this for me is like an alphabet on which I build all my work.
First, you studied in the GSOM Strategic Management program, then you received a Master degree in sociology at SPbU. Now you are engaged in PR, art, social entrepreneurship. How do you manage to combine all this?
After GSOM SPbU I studied to be a sociologist and worked as a representative of the Stella Art Foundation. My first client, as an art consultant, appeared by chance and even during my education at GSOM: the parents of my classmates were doing repairs and asked me for advice on the works of which contemporary artists can decorate a house, in which it is generally profitable to invest. A little later, I was offered the position of Director of Public Relations in the Megapolis group of companies — this is the main distributor of tobacco products in the country. In this position, we often supported exhibitions and events, that is, here, too, different areas of my activity constantly intersected.
My father always told me: "Don't let your brain get lazy." And I understood this as a readiness for versatility and multitasking. For me, it is not the direction of activity that is more important, but the place where I will really be useful and can bring some value.
What are you inspired by?
The fact that I can be useful inspired me. I can switch from one project to another. At the same time, I plan everything very clearly, I understand when and what I will do next.
What project do you consider to be the main one for yourself now?
I believe that the main project of any person is the person themself. If you treat yourself in this way, any business will bring pleasure and happiness.
The Meet For Charity project has been successfully operating for over five years. Its slogan is — win a dream meeting and support those who need it! How do you participate in it?
At first I took part in this project as one of the lots — this is how professionals, interesting people are denoted, meetings with whom patrons "acquire". Later I became a Charity Hunter — I am looking for people, art objects and projects who are interested in becoming a lot.
Together with the project team, we have created a meeting auction platform that unites more than 128 charitable foundations. We donate funds paid by patrons to charity.
Now, during a pandemic, the opportunity to meet interesting personalities and the value of time spent in communication has especially increased. Therefore, I believe that our project has a very important mission.
Does participation in the Union of PR specialists of Russia help to open some doors?
I believe that, first of all, it is just great luck that we finally have properly regulated PR bases, a common community of professionals. After all, we know that there is a Union of Physicians, there is a Union of Architects in Russia. And the Union of PR specialists of Russia is an internal body that controls the quality of the provision of services in this area, a "sieve" for professionals. For example, we have a general chat where clients come from, we can join forces, work on large projects, educational practices are held every Sunday.
In one interview, you said that you got a bad mark for an exam at GSOM SPbU, and on your own birthday.
It was very annoying. This was the third year, although I don't even remember what the subject was. I remember that I was very worried, because I almost had a Bachelor degree, and here I'm a deuce. Fortunately, I had already passed everything by the extra session.
You have extensive professional experience. What advice would you give GSOM SPbU alumni?
It is really important to believe in yourself and be firm in your intentions. You can change techniques, tactics of behavior, but always remember that the goal you set is achievable. Don't let anyone intimidate or attract you with easy temptations and simple money. Success can be different — sometimes it comes immediately, in another situation you need to wait for it. And each of these paths is normal.