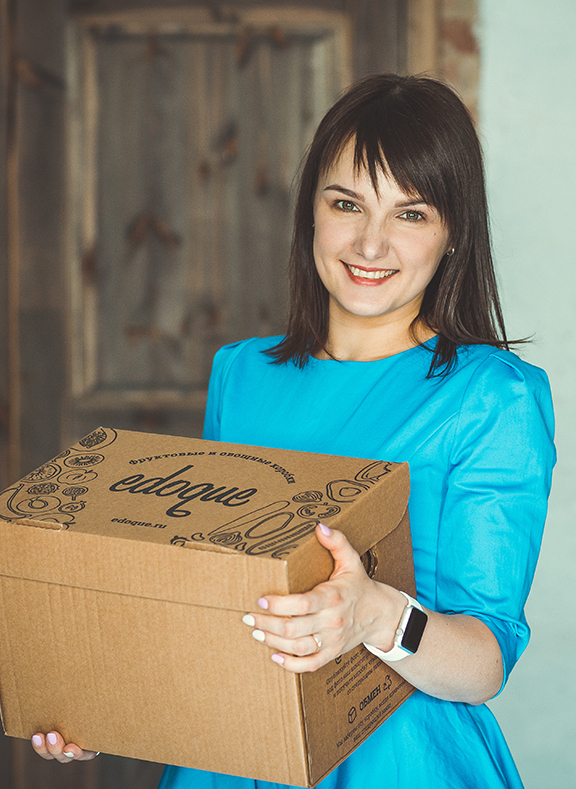 Yulia Bondarchuk is an alumna of 2008 of the Bachelor in Management program in the course "HR Management", the Graduate School of Management of St. Petersburg University (GSOM SPbU). During and after her studies, she managed to work in both HR and marketing. In 2014, she opened an Edoque Store. Today, the company has 100 thousand customers, 75 employees and a large selection of environmentally friendly products. In an interview, Yulia talked about studying at the Business school, the specifics of running her own business, and plans for the future.
Time has already passed since you graduated from the GSOM SPbU, but you still keep in touch with your alma mater. Is this important to you?
On the one hand, the Business School involves alumni in its activities, holding such events as, for example, GSOM Family Day. On the other hand, studying here has become an important time for me. Many of my colleagues and friends are people I met thanks to the Business School: GSOM represents a unique cultural code and level of knowledge; I know that we will understand each other.
What emotions do memories of studying evoke now?
When I tell someone about my education, first of all, I say that GSOM SPbU has the best professors. They are excellent people who know their subject in practice. And they tell damn exciting stories! In general, everything at GSOM SPbU, from the selection of educational materials to the campus interior, is at the highest level.
The website of the Bakers agency says that you studied the basics of healthy nutrition at Stanford University courses. How did you manage to use the skills gained there in business?
In 2014-2015, I worked a lot on creating content for my project and studied how a properly balanced diet works. I didn't have enough knowledge, so I started looking for information on available online resources. So I found a course at Stanford University about healthy nutrition. At that time, I studied proper nutrition for children and pregnant women. I wanted to understand the difference in diets and understand everything more expertly.
What is the "Edoque Store" in 2021?
Initially, Edoque Store was a delivery of boxes with exotic fruits. At some point, we thought about expanding the assortment so that you could buy not only fresh fruits but also groceries, dairy products, cheeses, meat, fish, and seafood too. The business turned out to be in demand. The average check began to grow. Now we have about 100 thousand customers, which is about six thousand orders a month.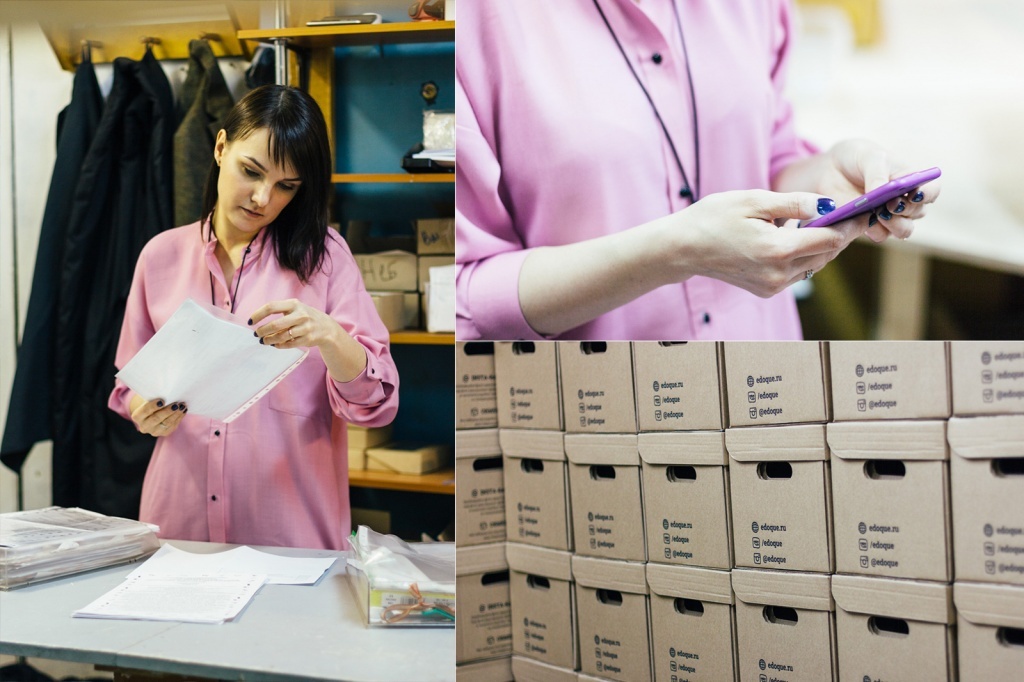 At the beginning of last year, in Inc.russia, you talked about collecting recyclables from customers. How did you come to this field?
From the very beginning, we began to take the boxes for reuse. It is all the packaging from fruits and vegetables in which we carry our orders: if everything is fine with them, for example, if customers' children have not painted them, we can use them many times. In general, we took these boxes back, and at some point, the customers suggested to us: could you even take away paper bags and plastic containers? They can also be taken for recycling. It was 2015. We began to discuss this idea and sort it out. It turned out that at that time, it was pretty easy to recycle the garbage in Moscow, but in St. Petersburg, it was necessary to go somewhere outside the city. It was inconvenient for private individuals to do this. And we already had a large customer base, and we thought that we could enter this market. As a result, this new possibility attracted new customers, even though I did not expect this.
Unfortunately, now, because of coronavirus and related restrictions, we were forced to return to contactless delivery and do not collect recyclables yet. We hope that it will change soon.
Many delivery companies note an increase in the demand for services during the pandemic. Have you noticed any changes during this period?
Sure. During the quarantine in the spring of 2020, our demand increased four times compared to the same period in 2019. Many companies had problems with logistics at the initial stage of the pandemic, and we just changed our approach to it the day before. We realized for ourselves that instead of increasing logistics capacity only during peak periods, it is essential to be ready for a high load at any time so that this is the norm for you. For us, this turned out to be more cost-effective than quickly inventing how to solve the problem when "suddenly" on the New Year or on March 8 there are ten times more orders than usual. Therefore, just after March 8, we were ready for the wild volume of requests that the pandemic brought.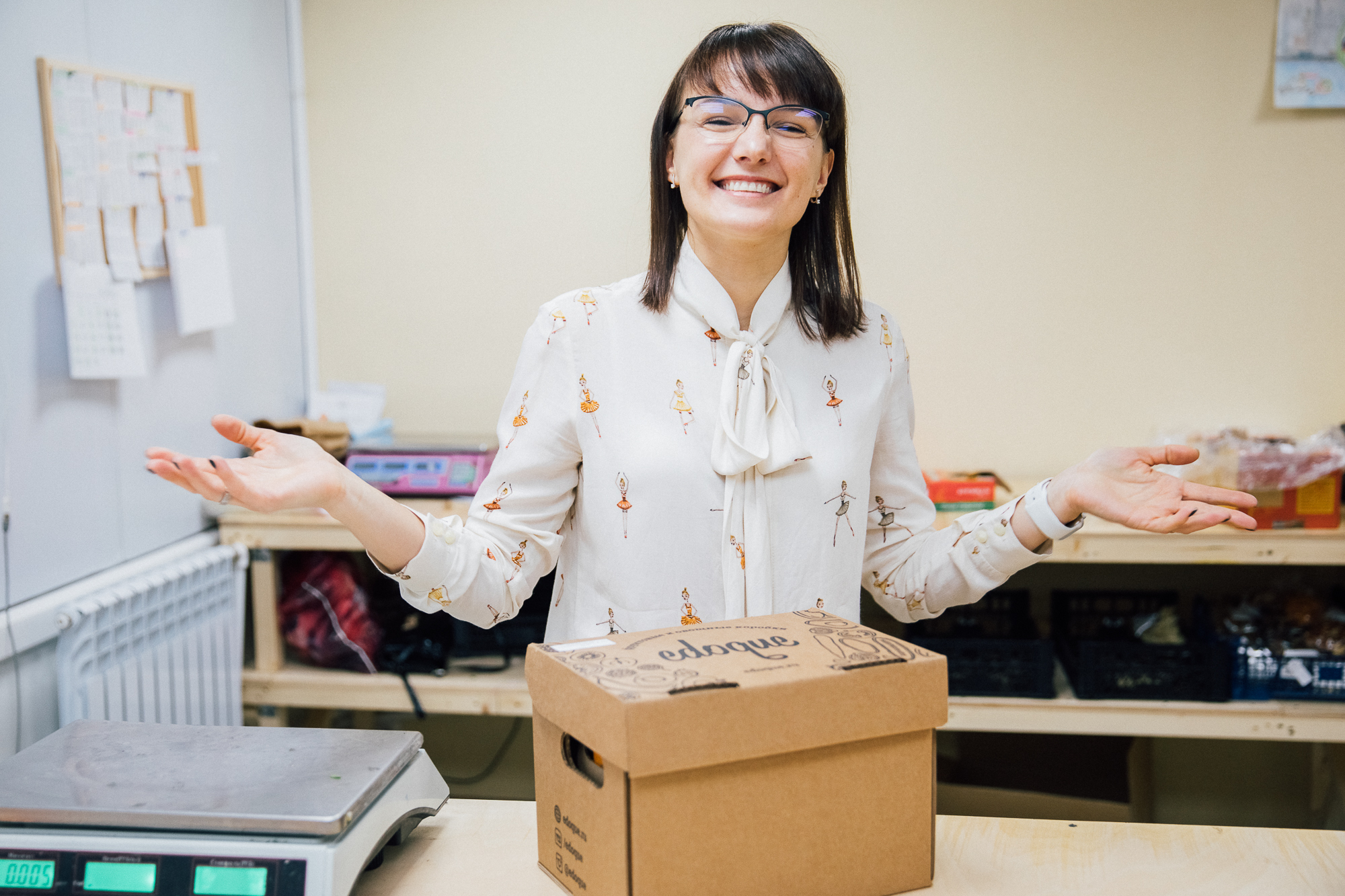 Let's return to the topic of education. Have you continued your studies after the GSOM of St. Petersburg University, in addition to the courses of Stanford University?
I recently completed a course on an eco-friendly lifestyle and the sharing economy. I also took a class on eco-blogging, the development of social networks, and working with the media. In parallel, there is a small author's course on marketing and training on personal development. My education is always connected with my work and everything that I read, everything that I study.
What goals do you have set for yourself now?
If we talk about the company, I want it to continue to develop so that, as before, there are no recessions, only growth, including several new products that I am currently launching. In addition, now I feel the need to share knowledge. I also want to develop in the direction of growing my expertise.