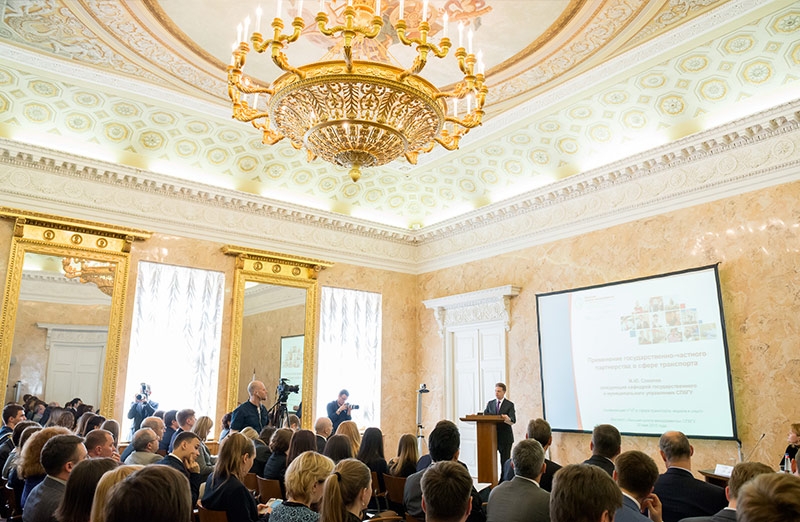 The Ceremonial Hall (room 309)
The main ceremonial GSOM events take place there - the GSOM Advisory Board meetings, conferences, programme opening and graduation ceremonies.
The Ceremonial Hall was a place for speeches given by the leading international and Russian scholars such as Noble Prize Winners John F. Nash, Robert J. Aumann and Reinhard Selten, management guru Hirotaka Takeuchi, David J. Teece, Victor M. Polterovich, Sergei R. Filonovich, Andrey E. Shastitko, Boris Z. Milner, Henry W. Chesbrough, Ichak K. Adizes, and by business leaders Zdenek Turek, Vladimir I. Yakunin, German O. Gref, Tatiana Dumen, Sergei V. Bazhanov, Anatoly B. Chubais, Vikram Pandit, Nikolay N. Pryanishnikov, Kirill G. Korniliev, Denis V. Sherstennikov, Evgeniy M. Lotvinov, Mikhail V. Shamolin, Les Hayman, Oleg V. Zherebtsov.
The grand chandelier is the central element of the Ceremonial Hall and the most photographed object in the building.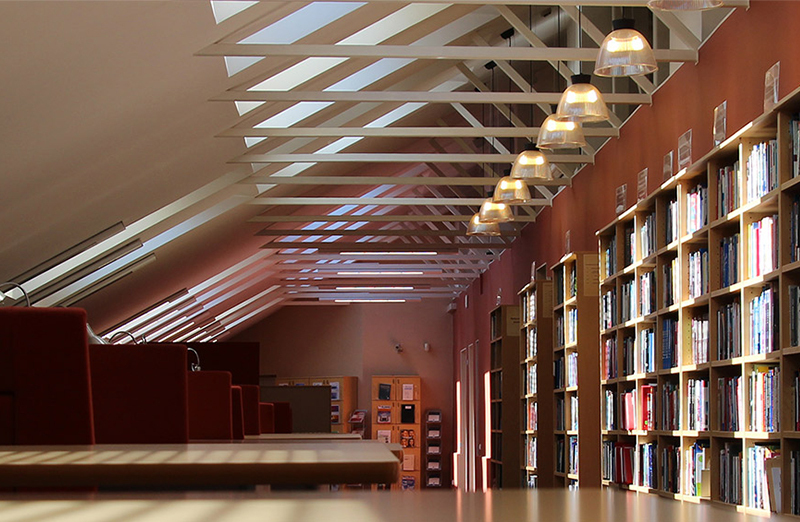 Library
This is the heart of GSOM SPbU, where Bachelor, Master and Doctoral students, and even EMBA students spend their free time. The library has thousands of books and journals, while computers provide access to dozens of databases, some of which are only accessible from library computers. In the most prominent place in the library there is a letter from the management guru and author of the most important books on management, P. Drucker, who expresses his joy in connection with the tradition of GSOM SPbU to hold a ceremony named after him in honor of the best students and lecturers of the Business School.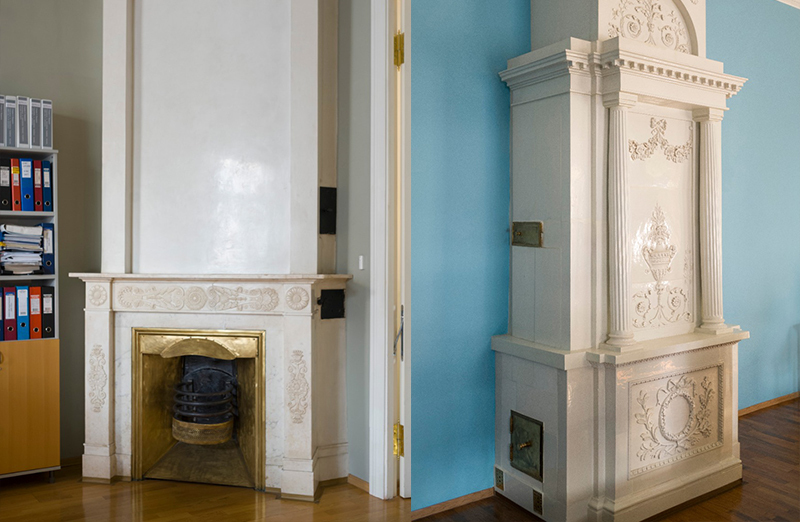 Volkhovskiy fireplaces
Numerous fireplaces are striking for students and guests of Volkhovskiy. There are 20 in total, and it is considered that fireplaces can work. In addition to fireplaces, there is the vault of the family chapel (near the Procter & Gamble room) and painted walls and ceilings (in the east building). Every year, on the day of museums, dozens of people come to see the fireplaces, chapel, ceilings and other historical elements on Volkhovskiy.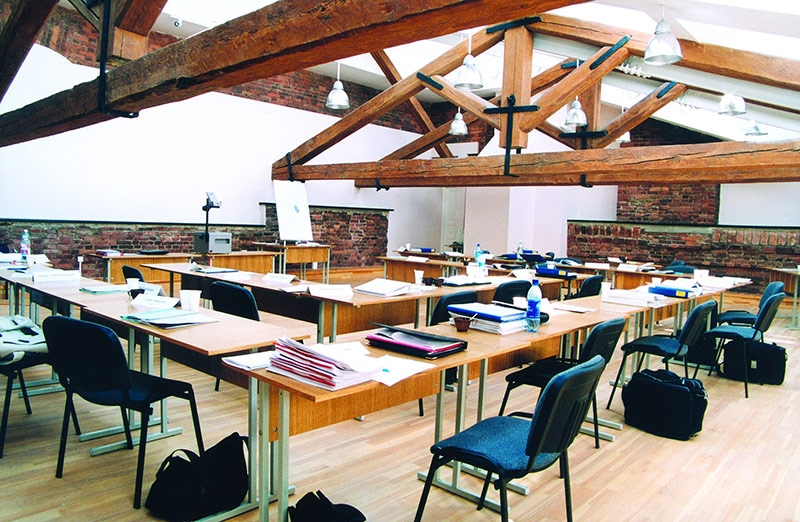 Procter&Gamble (room 403)
This is the largest (up to 60 seats) and the most beautiful, according to faculty and students, classroom. Procter&Gamble is one of the first GSOM corporate partners. John E. Pepper, CEO of Procter & Gamble from 1995 to 1999, was the first Chairman of the International Advisory Board of the Faculty of Management, St. Petersburg State University. John E. Pepper led the first fundraising campaign that brought in the record for that time revenue of $12 million. As a token of gratitude, the rooms in the building at Volkhovskiy pereulok are named after the major corporate donors or particular people.
The ceiling joist in the Procter & Gamble room is original but reinforced with metal beams during restoration.