Semester abroad in Lisbon: surfing and a job offer
GSOM graduate Nikita Elizarov spent fall semester of 2017 in NOVA School of Business and Economics in Lisbon and got a job offer from a global startup IndieCampers. Here is his story.
What would be great to know before leaving
Take your fiscal number (ИНН), its official copy with translation from Russia or create your own Portuguese one (NIF) in order to open bank account (credit specificially, if you don't have a Russian credit card – that is required for car/scooter rentals).
Documents
The process is very complicated and costly since the Embassy requires almost all documents officially translated in Portuguese with stamps of a notary. However, I personally translated the most important ones in Portuguese, the rest I did in English also myself.
You can apply for visa only in Moscow since the visa is of a D type (national visa). My mother lives in Moscow and she retrieved my passport, but they required notorial power of trust, translated birth certificate proving that my mother is my relative indeed and a kind of receipt/number that you are given when applying.
The package of required documents changes from year to year, hence, I suggest writing straight to the Embassy, they reply pretty fast (sconsular.moscovo@mne.pt). Visa fee was about €75.
Culture shock
No central heating so it is freezing in the night in winter. My advice is to take a lot of warm clothes.
University
University campus has good yet a bit uncomfortable lecture halls. However it's not an issue anymore because they moved to the new Caracavelos campus next to the ocean.
Place to live
We were told from the very beginning that there is no chance of getting a room in a dorm, because there are too many people. We tried to look for accommodation in Facebook and other sources, but the best option is Uniplaces. It is an online service where you can find verified flats for rent for 1-12 months. There is a commission (about 15-25% of the first month payment), but it is a good value for money. And one more advice, try to start booking rooms/flats 3-6 months in advance, because there is a high chance to get the worst options in the end.
My friend and I lived in apartments with 5 rooms, we shared one big room that in fact had 2 rooms. It was €600 (i.e. €300 month/person).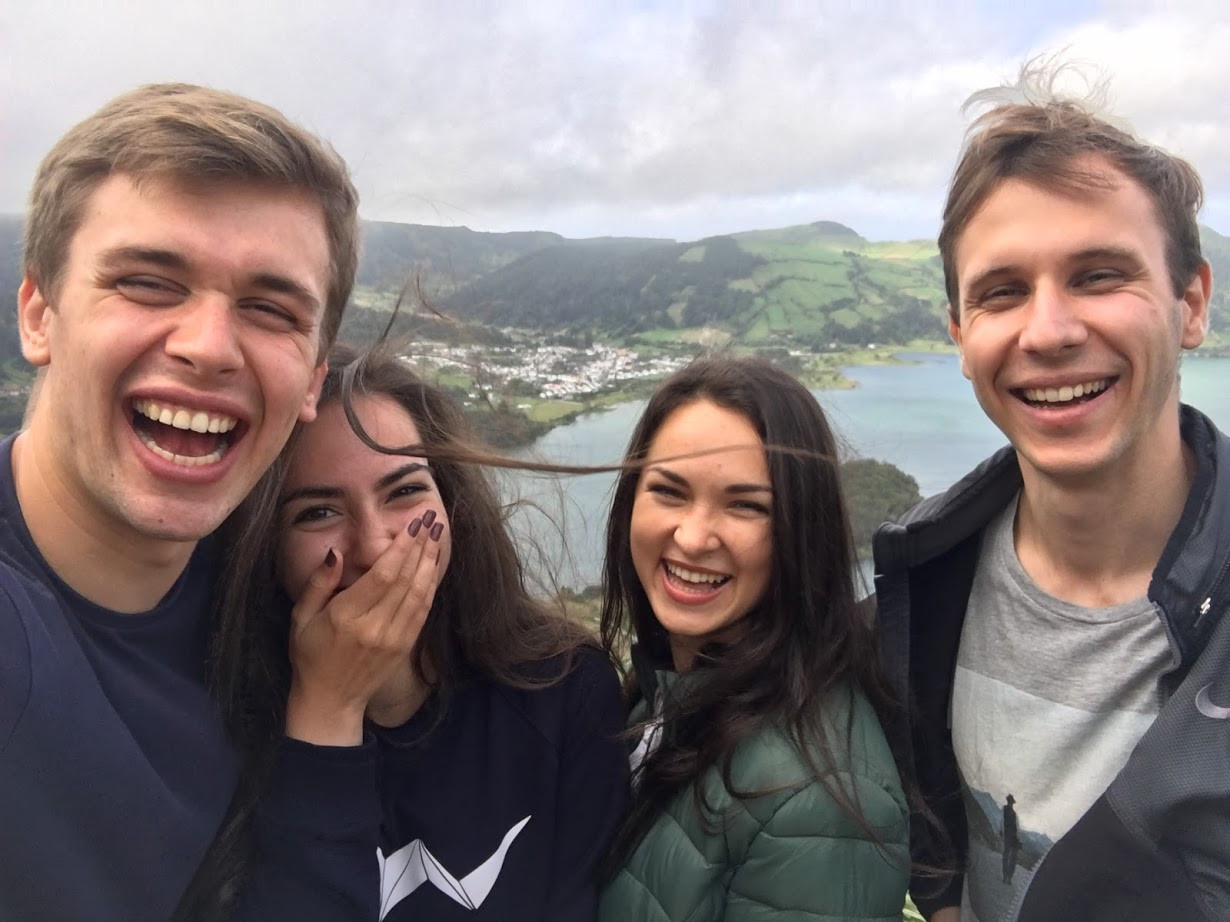 Studies
There was a good range of courses, but without in-depth and specific ones. What I disliked most of all is that there was a grade for attendance/participation that doesn't really show your knowledge level. What I liked the most is that all courses (at least that I had) are taught by real experts of very high level, not theorets. So the knowledge and tasks are practical and useful.
It was difficult to study because you usually have 3-5 large projects simultaneously and Portuguese full-time students tend to meet in person for several hours each day. Grading system is from 1 to 20 where 20 is excellent and almost impossible to achieve as well as 18 and 19. 10 is the minimal grade for passing an exam and a course, without reaching 10 on the exam – the course won't be passed even though you have the highest possible grade during semester that almost always counts as 50% of a course's grade.
The schedule of exams is usually known in the beginning of a semester. All exams are in-class (no online) without possibility of re-sit in case of fail. I passed 3 out of 4 exams. The intensity of an exam period is very high: you have all the exams in 1 week. I had 3 exams in 2 days in a row and one exam before that.
Job Offer
Networking is everything in Portugal. I didn't attend any career fairs but happened to secure a job offer from a global startup IndieCampers based in Lisbon. My professor of Strategy Consulting introduced me to her friend, CEO 4 and the founder of the startup. I had 2 intervies, with him and the head of
marketing, and they proposed a remote work from Russia with continuation in their HQ upon graduation.
Money
For my room I paid €300. Food was about €200-300. Pastries are very delicious in Portugal. I spent about €200 just for them during my exchange semester. Try Pastel de Nata (the best place to do it is Pesteis de Belem) and Salame do Chocolade.
Card for metro and buses was €28/month, it is a special card for people under 23. If you want to go to a beach (Carcavelos or Costa da Caparica) it will cost you additional €10-15/month. Flights from Lisbon to other Portuguese or European cities are cheap. RyanAir is everything for us!
I decided not to party much. I socialized in sport clubs, university and on the streets. I took surfing lessons, that was €10/lesson (1 hour) for Erasmus students and €15 I paid to rent a surfboard for half a day (4 hours).
Best practices you would recommend to implement at GSOM
At NOVA business school work a lot of professors from top consulting firms, entrepreneurs and experts. Also I liked that schedule of both courses and exams is given in advance, at the end of August or start of September.