"Once inside the School, you become a member of the family that will always support and guide you": an interview with Anna Pushkova, an alumna of MiM CEMS 2019
We continue to find out from the GSOM alumni what they were taught at GSOM, what path they have chosen for professional development, and what advice they can give to future and current GSOM students. We talked with Anna Pushkova, an alumna of the MiM CEMS 2019 program. Over the past six months, Anna has been conducting a project on education abroad on Instagram, where there are almost 60 thousand subscribers, and in Telegram for almost 12 thousand subscribers. We talked with Anna about studying at GSOM, about an exchange semester in Hong Kong, a startup right after graduation, and about blogging.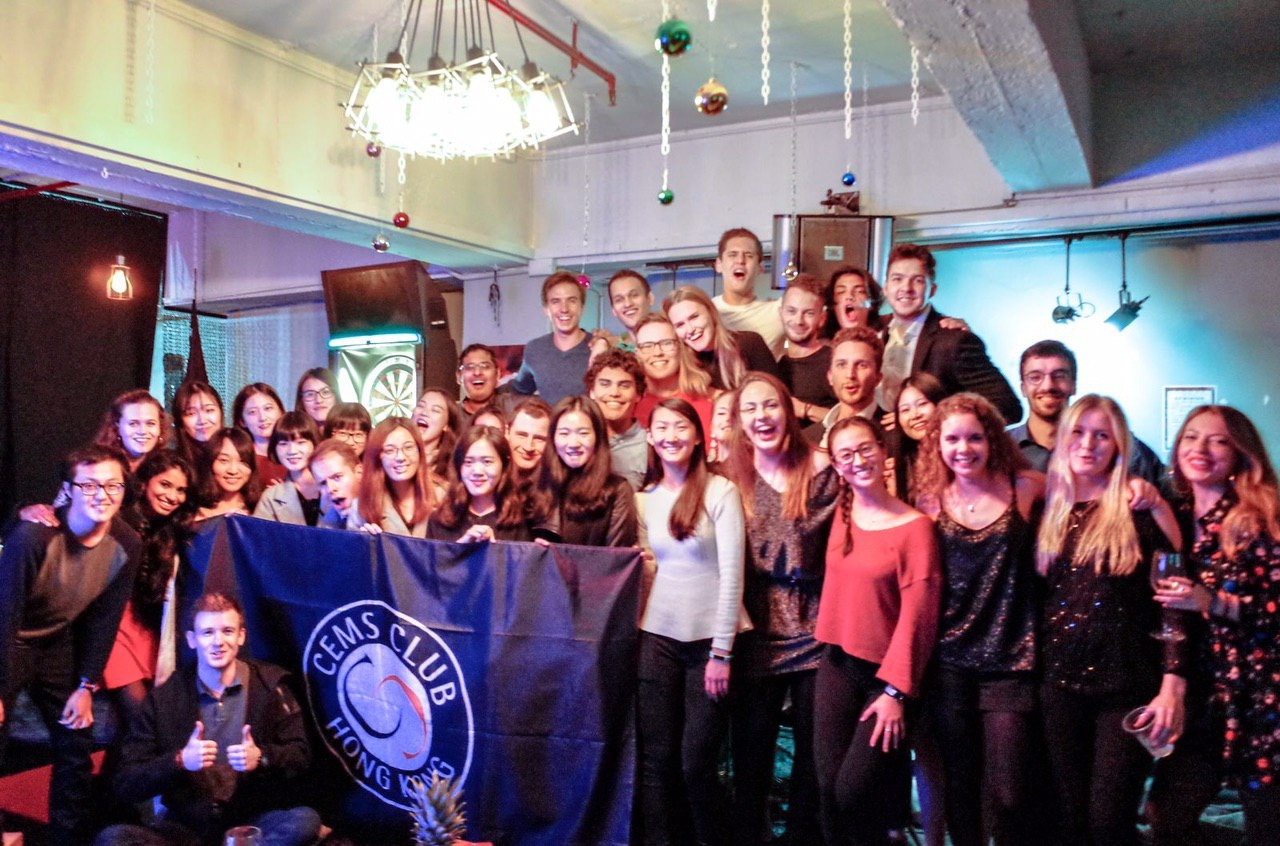 What are you doing now?
Last six months, my main activity has been related to education. I have a project, which helps students go abroad to study under scholarships and grants. This is what I can do best, because at the age of 17 I left to study in London, and from there I transferred to Rome. Then I returned to Russia and entered GSOM and went to an exchange semester in Hong Kong.
Why did you decide to enter GSOM after studying abroad?
There were many good reasons for this, one of which is quite prosaic — I always wanted to live in Russia. When I left to study in London and Rome, I knew that someday I would return to my home-town Petersburg. It did not take a long time to choose a university for Master studies, because GSOM is the only business school with a high-quality education and the possibility of the CEMS program double diploma.
You studied at the MiM CEMS program. What are the advantages of the program?
CEMS is an alliance of 30 leading business schools that give students the chance to gain unique experience and an incomparable quality of education. I could not afford to study at GSOM and miss the chance to become part of this community.
During your education to GSOM, you spent a semester in Hong Kong. Tell us about your experience, why did you choose Hong Kong?
Asia has long attracted me with its versatility and radically different culture, so I chose to spend my CEMS semester there. Hong Kong is an urban metropolis, the heart of the Asian economy, it is a vibrant city, which gave me one of the happiest periods in my life.
CEMS HKUST brought together a unique community of students — the best students from the best business schools. Being on an exchange with such guys was a key qualitative impetus in my development, because they set very high standards in school, goals, and life. During the semester, we traveled to 9 countries, organized an excursion to HQ Facebook, a fintech event Tallent Summit and a dozen more joint projects.
Having received a Master diploma in GSOM, did you already know what you would do next? What ideas and plans did you have?
Unlike the vast majority of my classmates, I did not want to connect my future with consulting or working in a corporation — I was always attracted by the idea of creating my own business. From scratch, create something that will not only bring money, but also have a positive impact on the economy, society, etc.
Did you do it?
Immediately after graduation, the idea of ​​a startup was born. My friend, also an alumnus of GSOM, made a service connecting customers and contract manufacturers with free capacities. The service was supposed to simplify the search for production facilities and save plants from downtime, it was a win-win solution. For a year and a half I visited all the productions of the Moscow region, the startup went through traction in the IIDF accelerator and received funding offers from several business angels. There was only one big "but": the market on the supply side was categorically not ready for digitalization, and we, hot-headed, wanted a quick result ... so we decided to leave the project. Now I'm doing a completely different thing, but no less beloved or important.
What knowledge from the School was useful to you in your activity now?
Most of all I needed the relevant soft skills, the ability to work with a large amount of data in a short time, the skill of public speaking, strict time management and, of course, the GSOM Family network. Once inside the School, you become a member of a family that will always support and guide you — we all understand how important this is in our country.
Share tips for other students who are going to GSOM Master program.
If you go to the GSOM Master program, I recommend to enter the CEMS program. This will be your best decision.