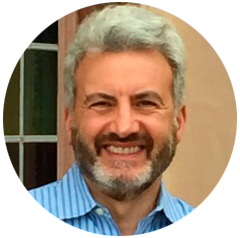 Traveling the world, Teaching Marketing to each new Generation and Loving it so much that I Can't Believe I Am Paid To Do What I Do!

Marco Protano
Professor Marco Protano - Founder & Managing Director of The Nurture Company, LLC an award-winning training & development as well as superior value advisory services, working around the world.
Visiting Professor of Marketing & Strategy in: Stockholm School of Economics, Mediterranean School of Business, Northeastern University, Hult International Business School, University of Edinburgh Business School etc.
Marco Protano -- a 31 years veteran of the training, consulting, consumer goods and banking sectors—currently serves as Managing Director of The Nurture Company responsible for training, coaching & advising growth-focused ventures in Market-based Planning & Management.
Marco is a visiting professor in Graduate School of Management SPbU for corporate program, designed by GSOM SPbU for VTB Bank.