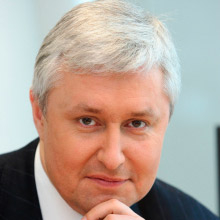 Kirill KORNILIEV
Kirill Korniliev holds the position of IBM VP, Enterprise and Commercial, CEE since July 2015, being responsible for business development in 29 countries in this region.

Previously for the period of 13 years Kirill held the position of IBM Russia & CIS General Manager. He managed three major markets – Russia, Ukraine, and the rest of CIS. A growth plan executed under his leadership to accelerate profitable and controlled growth across the region has resulted in the business increase for more than 7 times as compared to 2002. IBM has expanded its presence in RCIS from one town (Moscow) to 14 towns in Russia, Ukraine, Uzbekistan, and Kazakhstan.

Prior to the role of General Manager, Kirill held the position of Distribution Channels Manager, IBM East Europe & Asia, for 5 years. He managed Enterprise Server Group, Software Group, Personal Systems Group, Business Partners Organization, and Marketing with focus on channel business development.
Over his 20-years IBM career, Kirill has held a succession of positions including Country Operations Manager, IBM Russia & CIS (1997 - 1998), and several positions within IBM Global Services (1993 – 1997).

Kirill comes from an academic background. Before joining IBM in 1993 Kirill worked at the Moscow Engineering Physics Institute for about 10 years. Kirill received a Ph.D. degree from the Moscow Engineering Physics Institute, where he majored in cybernetics and computer science. Kirill also holds an MBA degree from Henley Management College, UK.

Kirill is the member of the Executive Committee of the Moscow International Business Association, and the board of the Association of Computer Enterprises in Russia (APKIT). Kirill is also a member of the Board of Trustees of the S-Petersburg Graduated School of Management (GSOM), a leading business school in Russia.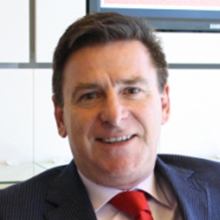 James GUTHRIE

Prof. James Guthrie, Distinguished Professor of Accounting, Department of Accounting & Corporate Governance, Macquarie University. Also is Head of Academic Relations at the Chartered Accountants Australia and New Zealand. Joint founding editor of Accounting, Auditing and Accountability Journal ranked in the top 10 in the world by Goggle Scholar, member of 20 editorial boards. Current fractional professor at Macquarie and Bologna universities. Visiting Professor in Sweden, Italy, New Zealand, Scotland and England. James has published 180 articles and 45 chapters in books. He has over 15,000 citations to his work as measured by Goggle Scholar.

In the international arena on this topic area, Professor Guthrie has been actively involved with the OECD, European and wider academic communities. From advisory work for the OECD dating back to 1998.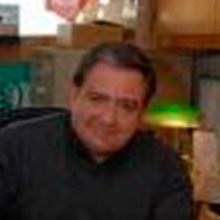 Elias CARAYANNIS
Dr. Elias G. Carayannis is Full Professor of Science, Technology, Innovation and Entrepreneurship, as well as co-Founder and co-Director of the Global and Entrepreneurial Finance Research Institute (GEFRI) and Director of Research on Science, Technology, Innovation and Entrepreneurship, European Union Research Center, (EURC) at the School of Business of the George Washington University in Washington, DC. Dr. Carayannis' teaching and research activities focus on the areas of strategic Government-University-Industry R&D partnerships, technology road-mapping, technology transfer and commercialization, international science and technology policy, technological entrepreneurship and regional economic development.

Dr. Carayannis has several publications in both academic and practitioner journals, including IEEE Transactions in Engineering Management, Research Policy, Journal of R&D Management, Journal of Engineering and Technology Management, International Journal of Technology Management, Technovation, Journal of Technology Transfer, Engineering Management Journal, Journal of Growth and Change, Review of Regional Studies, International Journal of Global Energy Issues, International Journal of Environment and Pollution, Le Progres Technique, and Focus on Change Management. He has also published more than twenty books to date on science, technology, innovation and entrepreneurship with Springer, CRC Press, Praeger/Greenwood, Palgrave/MacMillan and Edward Elgar, and has several more projects under contract.
He is Editor-in-Chief of the Emerald Journal of Knowledge Management, Edward Elgar Book Series on Science, Technology, Innovation and Entrepreneurship; the Springer Book Series on Innovation, Technology, and Knowledge Management; the Palgrave MacMillan Book Series on Democracy, Innovation and Entrepreneurship for Growth (DIE4Growth), the Springer Book Series on Arts, Research, Innovation and Society (ARIS), the Emerald Book Series on Innovation Technology and Education for Growth (ITE4Growth), the Springer Journal of the Knowledge Economy; the Springer Journal of Innovation and Entrepreneurship: A Systems View Across Time and Space and the IGI International Journal of Social Ecology and Sustainable Development; Associate Editor of the International Journal of Innovation and Regional Development and on the Editorial Boards of several academic journals.
He has consulted for a wide variety technology-driven organizations in both government and the private sector, including the World Bank, the European Commission, the Inter-American Development Bank, the US Agency for International Development, IKED, the National Science Foundation Small Business Innovation Research Program, the National Institute of Standards and Technology Advanced Technology Program, the National Coalition for Advanced Manufacturing (NACFAM), the USN CNO Office, Sandia National Laboratories' New Technological Ventures Initiative, the General Electric Corporate Training & Development Center, Cowen & Co, First Albany International, Entreprises Importfab, and others. He is fluent in English, French, German, Greek, and has a working knowledge of Spanish.