On September 15, 2017, the Graduate School of Management SPbU will host a guest lecture "Valio: Managing in Crisis". The lecture will be delivered by Raul Lönnström, Managing Director of Valio Russia in St Petersburg, as a part of the "Doing Business in Russia" course.
The lecture will be devoted to the company's activity after the introduction of product embargo.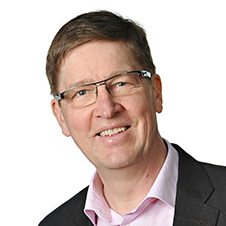 Raul Lönnström has been working at Valio for more than 30 years having acquired profound and various experience: he managed the Production Technologies department in 1990s and developed company's business in Belgium, the USA, and Estonia in 2000s.
In March 2015, Raul Lönnström was appointed Managing Director of Valio's Russian subsidiary in Saint-Petersburg.