On December 11th : lecture of Christopher Weafer, Senior Partner of Macro-Advisory Ltd on topic «Investing in Russia – What drives the process»
SPEAKER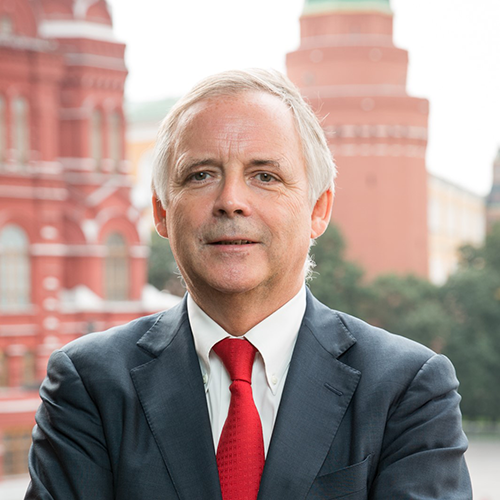 Christopher Weafer is the founding partner of Macro-Advisory Ltd, an independent macro consultancy which provides macro-economic, political and business trend advice for business managers and investors working in Russia, the C.I.S., Iran and across the broader Eurasia region, including Mongolia. He has written extensively about all of these countries.
Christopher is also an expert in all aspects of the China sponsored Belt & Road transport system and the Indian-Iran sponsored North-South Transport Corridor. In January this year Christopher was appointed Ambassador for the Eurasia region for the Beijing based Confucius Foundation.
Before leaving to co-found Macro Advisory, Christopher held the position of Chief Strategist at Sberbank-CIB, Russia's largest bank and one of the biggest banks in Europe. Prior to that he served for four years as Chief Strategist with Uralsib Financial Corporation and for five years with Alfa Bank, two of Russia's largest privately owned financial groups. His first role in the region was as Head of Research with Troika Dialog, a privately owned investment bank, from June 1998. He held that position for over four years.
Christopher is the author of a wide variety of published articles about Russia, Central Asia, and the Eurasia region and about macro energy trends. He is widely quoted in the international financial press and appears regularly on, e.g. BBC, CNN International, CNBC, and Bloomberg.