XXIII DEAN PASHKUS READNGS
| | |
| --- | --- |
| | Key Data |
| | |
| --- | --- |
| | When: October 23rd 2018, 17:00-18:30 |
| | Where: GSOM SPbU, city campus, Volkhovsky per., 3, room 309 |
| | Woring language: Russian |
| | Participation: registration required |
| | |
| --- | --- |
| | About Event |
October 23rd 2018, with the participation of the Russian Management Journal, XXII Dean Pashkus Readings will take place. Guest speaker Vitaly L. Tambovtsev (Professor, Faculty of Economics, Moscow State University) will deliver the lecture on topic "Concept of Trust in Management Research".
| | |
| --- | --- |
| | About the Speaker |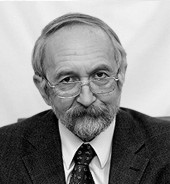 Vitaliy Leonidovich Tambovtsev — professor, chief researcher of the laboratory of institutional analysis, Lomonosov Moscow State University. V. L. Tambovtsev has numerous publications in academic journals. He is the author of more than 280 papers and books, including more than 20 monographs.
Vitaly Leonidovich is a member of the editorial boards of the following academic journals:
Russian Management Journal
Economics and Business (De Gruyter)
The Journal of the New Economic Association
Russian Journal of Legal Studies.
Concept of Trust in Management Research
Summary
Analysis of trust influence on different dimensions of firms' performance and interactions holds a valuable place the management research. However the comprehension of trust phenomenon is far from preciseness and unambiguity: this concept has not clear and conventional definition yet.
In the literature trust is treated as expectation; as relation; as decision; as willingness to be vulnerable; as psychological state; as feeling; as moral value; as cultural norm; as action or behavior; as personal treat; as process; as hidden interest. Fruitfulness of these interpretations is analyzed, and current approaches such as separating, integrating, and generating ones to forming single definition of trust are discussed in the lecture.
Interpretation of trust as the mental representation of a counterparty's non-opportunistic behavior expectation is proposed. It is stressed that this mental representation appears unconsciously (reflexively) but can be consciously corrected on the basis of new information. This representation existing in the brain of individual can be called "personal trust concept" (PTC). PTC is a set (or network) of neuronal processes and states (neural correlate) that is appeared since socialization period, and change during long-life of individual. PTC plays a role of the basis for assessment of any person as credible or not one.
It is shown that trust understandings mentioned above can be inferred from proposed one. Some consequences for applied management research are discussed.
| | |
| --- | --- |
| | Any Questions? |

Nina Yakovleva
GSOM SPbU Publishing office
Executive secretary
Russian Management Journal
+7 (812) 323 84 52 (426)
n.i.yakovleva@gsom.spbu.ru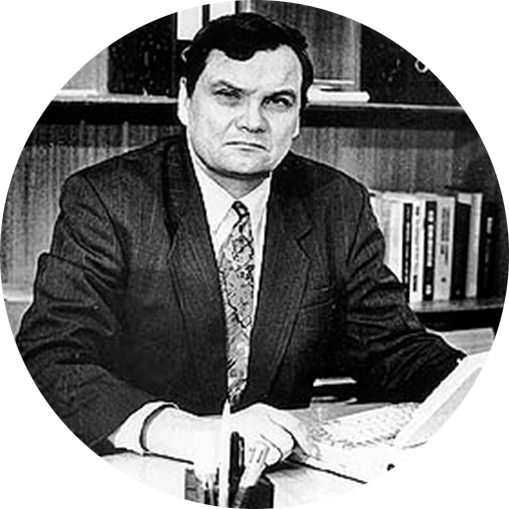 Annual Dean Pashkus Readings
St. Petersburg University Graduate School of Management is the successor of the Faculty of Management of Saint Petersburg State University, which was established through the initiative of Stanislav P. Merkuriev, Rector of Saint Petersburg State University, a prominent Russian expert on theoretical physics. Rector's order, signed on January 25, 1993, was preceded by a cooperation agreement with the University of California, Berkeley (November 4, 1992) in the project for the creation of the Faculty "School of Management" of Saint Petersburg State University.
The foundation of the new faculty was initiated by an outstanding scholar and renowned research university. Not surprisingly, the leading professor of the Faculty of Economics Yury V. Pashkus (1939-1996), known for his research work on the foreign economy, especially on German financial and banking system, was invited to chair such an innovative faculty.
Over a short period from 1993 to 1996 Yury V. Pashkus being the Dean organizing new faculty, succeeded in creating the foundations of all future research directions. His last monograph on the real estate market, co-written with his numerous students, was published at the time when he was gone.
Since 1996 the SPbU GSOM hosts traditional Pashkus Readings on the last Friday of October. During this event the faculty and researchers of the School commemorate Yury V. Pashkus contribution to the creation of SPbU GSOM.
Since 2006 under the Decision of the Academic Council of September 6, 2006 (Protocol 1) the format of Pashkus Readings has changed. In order to increase the value the Readings since then consist of one hour lecture on basic or applied management problems with the subsequent opponents speech, questions and discussion.
| | |
| --- | --- |
| | Time and Place |
When: October 23rd 2018, 17:00-18:30
Where: GSOM SPbU, city campus, Volkhovsky per., 3, room 309