| | |
| --- | --- |
| | Key Data |
When: February 25, 2019, 13:00

Where: GSOM SPbU, downtown campus (Volkhovskiy, 3), room 403

Recommended for: students, alumni, professors and staff

Working language: English

Conditions of participation: registration is not needed

| | |
| --- | --- |
| | About Event |
At the lecture you will learn:
why should IT-service companies work with the Government and what are the points of revenue increase in the B2G segment
how proper positioning for the Government helps stimulate sales growth in the B2C and B2B sector
what are the most effective ways of communication with the Government (core events, development institutions, media, government agents)
how to pack products for the Government, which functional and software KPI in various industries are currently in trend
About the company:
Skyeng is an interactive on-line school for learning English, one of the most expensive companies in Runet, according to Forbes. The project uses modern education concepts: lessons are conducted remotely via video link, student progress is monitored by a special program, and teachers are selected via machine learning algorithms. In total, 2.2 thousand teachers work at SkyEng and 19.5 thousand students are registered in the project.
| | |
| --- | --- |
| | Any Questions? |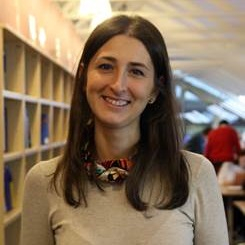 Elizaveta Troyanova
Career Center Director
Tel.: +7 (812) 323 84 65, +7 (960) 270 90 16
E-mail: e.troyanova@gsom.spbu.ru
| | |
| --- | --- |
| | Time and Place |
When: February 25, 2019, 13:00
Where: GSOM SPbU, downtown campus (Volkhovskiy, 3), room 403