| | |
| --- | --- |
| | Key Data |
When: 28 February 13:00

Where: Volkhovskiy per.3, room 403

Language: English

Recommended for: students, alumni, professors and staff

Requirements: registration is not required
| | |
| --- | --- |
| | About Event |
At the lecture you will:
learn how to effectively use crisis management models
get hands-on experience with real examples
learn the pillars of business success
AmRest Holdings SE is the largest independent restaurant operator in Central and Eastern Europe with a growing international presence. Its portfolio based on solid franchise and joint venture partnerships consists of well recognized brands such as KFC, Pizza Hut, Burger King and Starbucks.
Abdalla Hafez is Chief Executive Officer of AmRest Company Ltd. in Russia. In 1998 at the age of 18 Mr Hafez became the youngest restaurant Director for the international pizza chain restaurant "Little Caesars Pizza". In 2001 he was certified as a training manager for the American brand Nathan`s American Hot Dog. Currently Abdalla Hafez is one of the leading experts in the field of building and running a very specific business like fast food restaurants.
| | |
| --- | --- |
| | Any Questions? |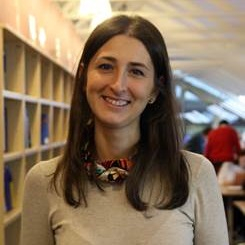 Elizaveta Troyanova
Career Center Director
Tel.: +7 (812) 323 84 65, +7 (960) 270 90 16
E-mail: e.troyanova@gsom.spbu.ru
| | |
| --- | --- |
| | Time and Place |
When: February 28, 2019, 13:00
Where: GSOM SPbU, downtown campus (Volkhovskiy, 3), room 403