| | |
| --- | --- |
| | Key Data |
When: April 5th, 2019, 17:00 - 18:30

Where: GSOM SPbU campus, Volkhovskiy per., 3, room 410

Recommended for: doctoral students and academic staff

Language: English

Participation: registration required
REGISTRATION >>
| | |
| --- | --- |
| | About Event |
Aim of the seminar
Presentation of the results of the doctoral program final thesis "Human resource management systems in knowledge-intensive firms".
Moderator of the seminar: doctor of science (economics), professor Galina V. Shirokova
Scientific advisor: doctor of science (psychology), professor, Elena K. Zavyalova
Discussants
Abstract
Human resource management (HRM) represents a key managerial function and one of the most important directions for intra-organizational investments. Strategic HRM research has developed a consensus that the focus should be on HRM systems rather than individual HRM practices. The concept of HRM systems allowed scholars to investigate various performance-effects of organizational HRM efforts. However, current strategic HRM literature still struggles to build robust conclusions on how HRM systems really work.
Most importantly, there is relatively little known about the mechanisms that link HRM systems and various organization-level outcomes, especially in the context of knowledge-intensive industries, where HRM plays a strategic role in orchestrating knowledge resources.
In the main empirical research we analyzed survey data on 217 knowledge-intensive firms operating in Moscow and St. Petersburg. The findings shed light on the characteristics of HRM systems and their relationship with intellectual capital in knowledge-intensive firms.
| | |
| --- | --- |
| | About Speakers |
Dmitri Sokolov is 3rd year doctoral student of GSOM SPbU. In his research, Dmitri investigates the problems of the transformations in HRM and a contemporary workplace. In the thesis, he focuses on the performance of HRM as a vertically (fit with business strategy) and horizontally (internally consistent) aligned system. Dmitri worked as the analyst of HRM department of large educational organization. He participated in a number of consulting and analytical projects in the field of HRM.
Research interests: strategic HRM, "new" HRM practices, HR-analytics, knowledge management, knowledge-intensive firms, intellectual capital.
Key publication on the topic of thesis:
1. Sokolov D. N., Zavyalova E. K. 2018. The Integration of Strategic Resources of a Company in the Context of the New Economy: A Conceptual Model. Vestnik of St. Petersburg University. Management, 17(1): 46-68.
2. Sokolov D.N. 2018Human resource management strategies in the context of modern trends in labor relations. Theoretical and Practical Aspects of Management, 9: 124-131.
3. Zavyalova E. K., Alsufyev A. I., Dominjak V. I., Zamulin A. L., Lisovskaya A. Yu., Sokolov D. N. 2018. Organizational and Psychological Aspects of Human Resource Management in Agile Companies. Vestnik of St. Petersburg University.Management,17(3): 259-274.
| | |
| --- | --- |
| | Any Questions? |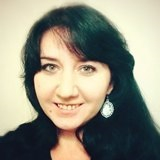 Elena Davydova
GSOM SPbU Research Support Department
Tel.: +7 (812) 323 84 53 (614)
E-mail: davydova@gsom.spbu.ru
| | |
| --- | --- |
| | Time and Place |
When: April 5th, 2019, 17:00 - 18:30
Where: GSOM SPbU campus, Volkhovskiy per., 3, room 410