We read books and watch movies, where we are given a glimpse of the future. Who will actually decide how the world's most famous metropolises will look? Just as modern technology is affecting our everyday lives, how will it change the future of mankind?
Some of the possible answers to these questions will be discussed by one of IBM's leading experts – Nikolay Marin.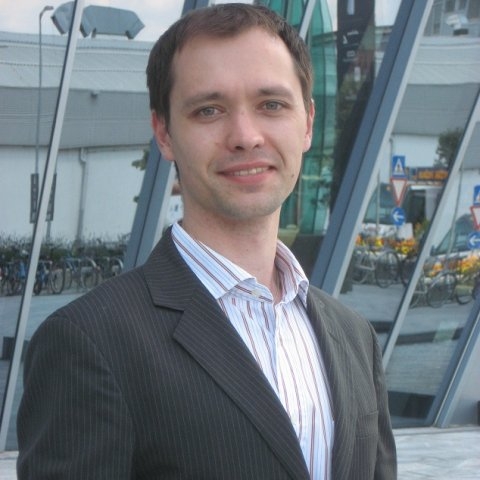 Dr.Marin is an Executive Architect at IBM, responsible for the development and delivery of their Smarter Cities Program and possible solutions across the region of Central and Eastern Europe. Through projects in Saint-Petersburg, Novosibirsk, Katowice(Poland), Rio de Janeiro (Brazil), Chengdu (China) and many others, his team at IBM globally seek to achieve economic development, sustainability and community well-being. Nikolay graduated from Moscow State University of Civil Engineering and iso a member of IBM Academy of Technology.
Date and time: March, 29th, 18:00.
Address: Volkhovsky, 3, Graduate School of Management
Language: English
Registration is required.
An online broadcast of the lecture is available
Please, download files for usage during online broadcast
* NB!You will also have the opportunity to learn about admissions to GSOM Master programs, including the GSOM MPM which is hosting this lecture.
In today's increasingly global and interconnected world, over half of the world's population (54 per cent) lives in urban areas.Urban living is often associated with higher levels of literacy and education, better health, greater access to social services, and enhanced opportunities for cultural and political participation. Nevertheless, rapid and unplanned urban growth threatens sustainable development when the necessary infrastructure is not developed or when policies are not implemented to ensure that the benefits of city life are equitably shared.
Cities now are in the midst of a realignment of power – with greater influence highlighted by greater responsibility. IBM defines a smarter city as one that makes optimal use of all the interconnected information available today in order to better understand and control its operations and optimize the use of limited resources. Aspects of a city's operations that city managers have previously been unable to measure – and therefore unable to influence – are increasingly being digitized, creating brand new data points.
In this lecture we'll talk about IBM's global experience in helping cities to address their most critical challenges and accelerate their journey towards sustainable prosperity by making use of new "smart" solutions and management practices.
REGISTRATION: