Career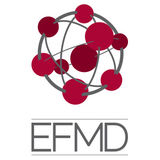 With the launch of the first global talent portal, the career service of GSOM SPbU has collaborated with EFMD Global Network to offer you Global Career Guide - your very own career portal, connecting you with global opportunities. The Corporate Members of EFMD Global Network have access to the portal to post their current placements and job opportunities.
Documents are available in English.

Recommended resource for analyzing the labor market and searching vacancies.