Track chairs: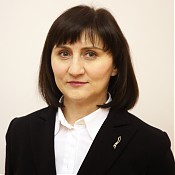 GSOM SPbU
Entrepreneurship and Innovation track aims to bring together academic scholars and doctoral students with interest in entrepreneurship and innovation to examine the major forces, influences, dynamics and trends in entrepreneurship and innovation in emerging markets. Emerging markets represent a very specific context for entrepreneurship and innovation development and this unique context potentially calls for a revision of research methods and theoretical frameworks. We invite papers which consider different aspects and levels of analysis of entrepreneurship and innovation concerning processes, performance, antecedents, and pay more attention to the external environment, integration of multiple theories and provide implications for doing business in emerging markets.
Papers on any of the following (but non-exhaustive) themes are welcomed:
Cross-cultural aspects of entrepreneurship and new venture growth;
New venture dynamics in emerging markets;
Entrepreneurship and SMEs strategies in the challenging context of emerging market;
Impact of national and regional context on entrepreneurship and innovation development;
Institutional settings and entrepreneurship development and innovation;
Methodological issues in entrepreneurship and innovation research;
Open Innovation;
National Innovation Systems;
Global R&D and Innovation in emerging markets;
Other topics relevant to the Entrepreneurship and Innovation track.