In 2017 GSOM graduate Daria Blokhina spent fall semester in São Paulo Business School (Escola de Administração de Empresas de São Paulo, EAESP). Here is her advice what to eat in Brazil, how to find accommodation and where to party.
What would be great to know before leaving
I wish I had realized that it was unnecessary to figure out the accommodation before coming, because that can be done during the first days of your arrival and can be more beneficial since you'd be able to actually look at the apartments and also better understand where they are. The apartment I found online turned out to be gloomy, uncomfortable, with insects and not very nice neighbors. Fortunately I didn't pay for it in advance and was able to move in with my friend. We rented nice small apartment with balcony, hammock, gym and outdoor pool on the roof.
What I knew from other students who went to EAESP and ended up appreciating — all the cosmetics in Brazil are way more expensive than in Russia. So I was happy that I've brought a sufficient amount of beauty products to almost not face the necessity of buying there. Clothes are also not the best thing to buy in São Paulo because they are either pricey or look very bad. And all the electronics are crazy expensive so better take a spare phone with you.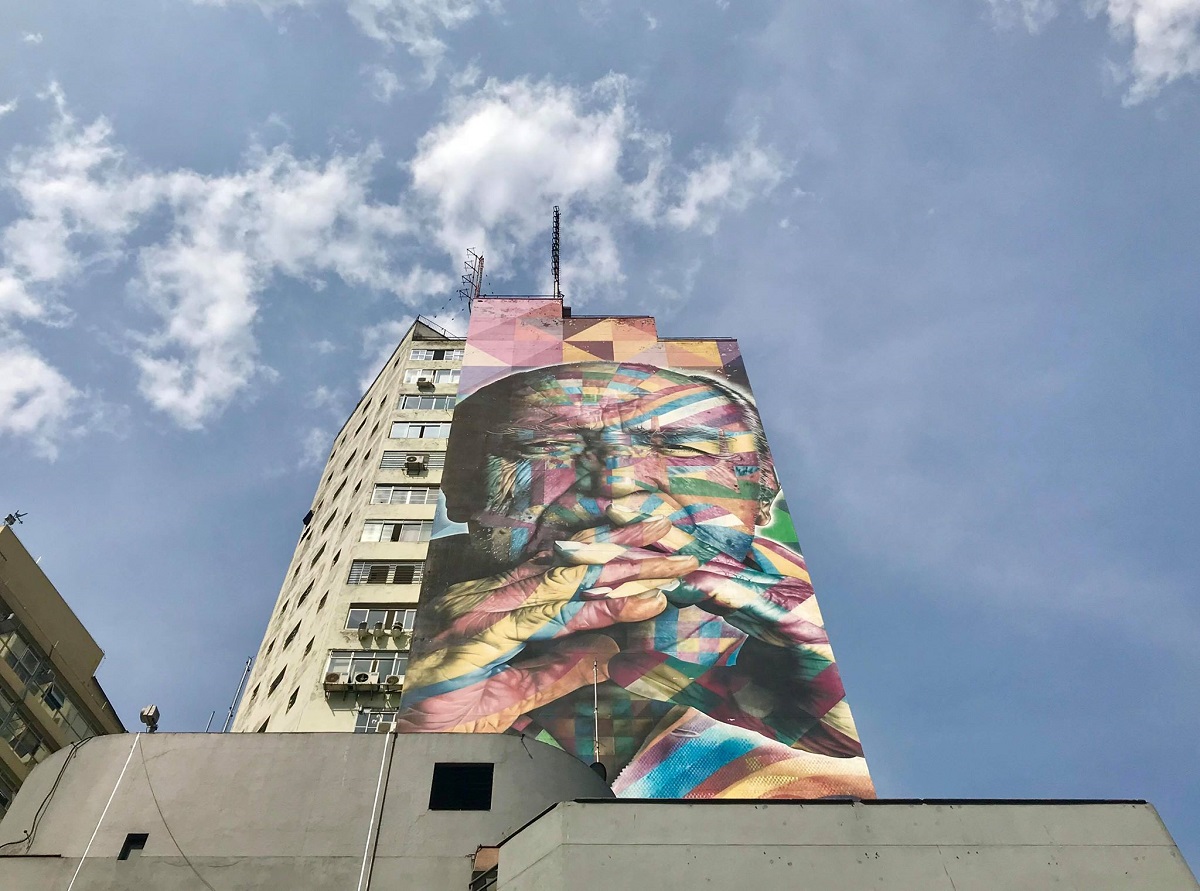 Documents
The invitation was sent to the international office quite quickly so that was not a problem. The Brazilian visa can only be acquired in Moscow but in St. Petersburg there are companies which provide services of doing this for you. The documents you need to get visa:
Certificate of criminal record. Order in advance because it takes almost a month to get and it must be legalized and translated.
Invitation from the university
The letter from the university stating that it's paying for your studies
Bank statement with a sufficient amount of money (at least 500.000 rubles)
Tickets
The embassy takes maybe two weeks to get you a visa if they have no further questions.
Welcome Week
Sadly, there was almost no intro week. The university had a presentation, police officers made an intimidating speech and then there was small gathering for all students both graduate and post-graduate. And there was also a presentation separately for bachelor students.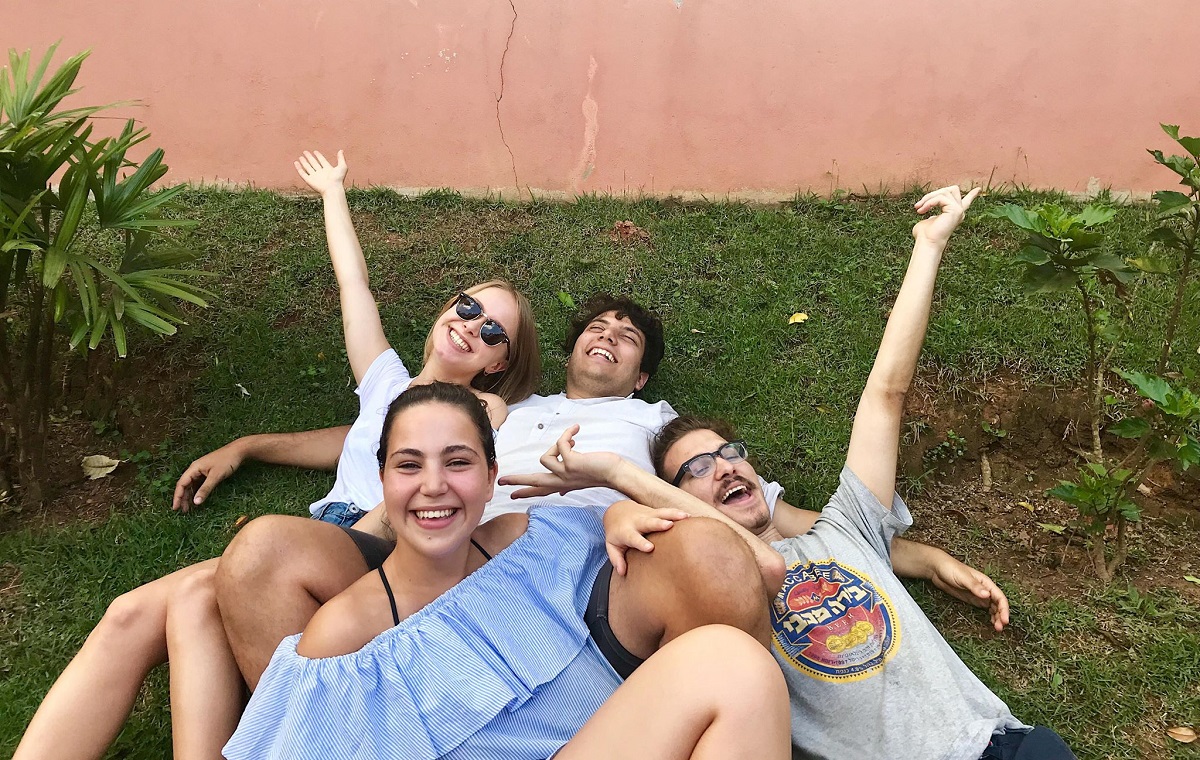 Culture shock
Not sure whether I had one but there are some things that can shock you: the amount of homeless people on the streets, the way Brazilians party, I would consider this a good shock, the openness of people. For example cheek kissing when you just met someone. However, you should be cautious, because hugging you it is very convenient to get your phone out of the pocket.
Also in Brazil almost nobody speaks English, so the trip there is a wonderful way to experience communication with gestures. If you speak Spanish, it's much easier.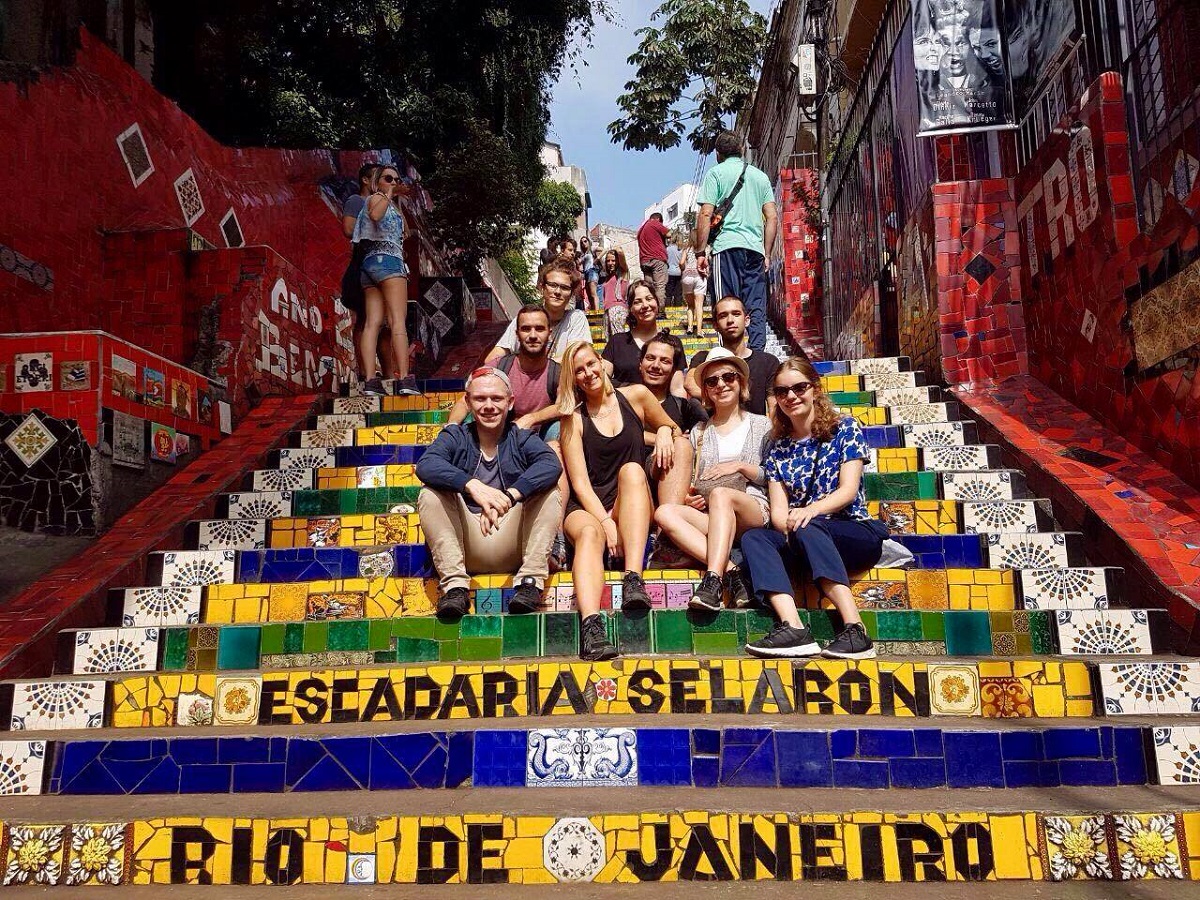 University
The campus consists of one big building situated in the city center of São Paulo. They have a big library, nice outdoor area for smoking and meeting, several cafes and a good cafeteria with some sort of entertainment area with couches, PSP and minifootball. Next to the university there's sufficient amount of casual places to have lunch.
The university doesn't have dorms or student residencies so the only option is to rent a room or to share an apartment. You can look for those online, through university system once you register (although it wasn't very good) or asking around. My friends and I walked around the area asking porters. During fall 2017 the prices for one person in the area near the university were around 1500 BRL.
Studies
The choice of courses was not very wide. I basically didn't have it since I was trying to match courses with the ones that I was skipping. The subjects were alright, some of them I even liked quite a lot. It was easy to study thought you needed to do a decent amount of work for some of the courses. But there were not so many classes on the other hand. Exams were all in-class but one of them was just handing in a project. I passed all from the first attempt and got good grades.
You can also take a paid course of the Portuguese language, which lasted one month and a half. It costs about 25.000 – 30.000 rubles. I listened to the students, who went to EAESP before me, and didn't take this course, which I regret. Despite the fact that the course took a lot of time, 3 – 5 times a week and a lot of homework, with my knowledge of Spanish, I would have started to speak Portuguese in a month.
Money
Accommodation — around 1500 BRL
Police registration fees plus photos — around 350 BRL
Notarized scans of all pages of passport (for the police) — for me was very expensive, around 200 BRL, but depends on the pages that have something on them.
Transport was 3,8 BRL for a ride (both metro and bus).
Uber rides were mostly 7-30 BRL if somewhere in the city. We mostly used Uber.
Local groceries are often cheaper than in Saint-Petersburg but everything imported is very expensive. Basic lunch in a luncheonette — around 20 BRL, restaurant meal (not fancy) — maybe 45 BRL, sushi all you can eat — around 70 BRL. I advice to try frozen acai berries, Brazilian cheese bread (pão de quejo) and, of course, numerous tropical fruits and incredible avocados. Those who eat meat must visit churrasco, Brazilian barbecue, as the meat there is very good, almost like in Argentina.
Parties. The price depends on the party. For example, to enter clubs on Rua Augusta you should pay 15 BRL, cocktails were around 15 – 20 BRL, university open bar parties were around 60 BRL and the best ones with good alcohol were 100 BRL.
Travel. You should keep in mind that flying in South America and in Brazil is not cheap because of the huge distances. I paid 18.000 rubles for round trip tickets to Buenos Aires. However in countries like Peru, Bolivia or outside the most populous states of Brazil, the cost of living is much lower.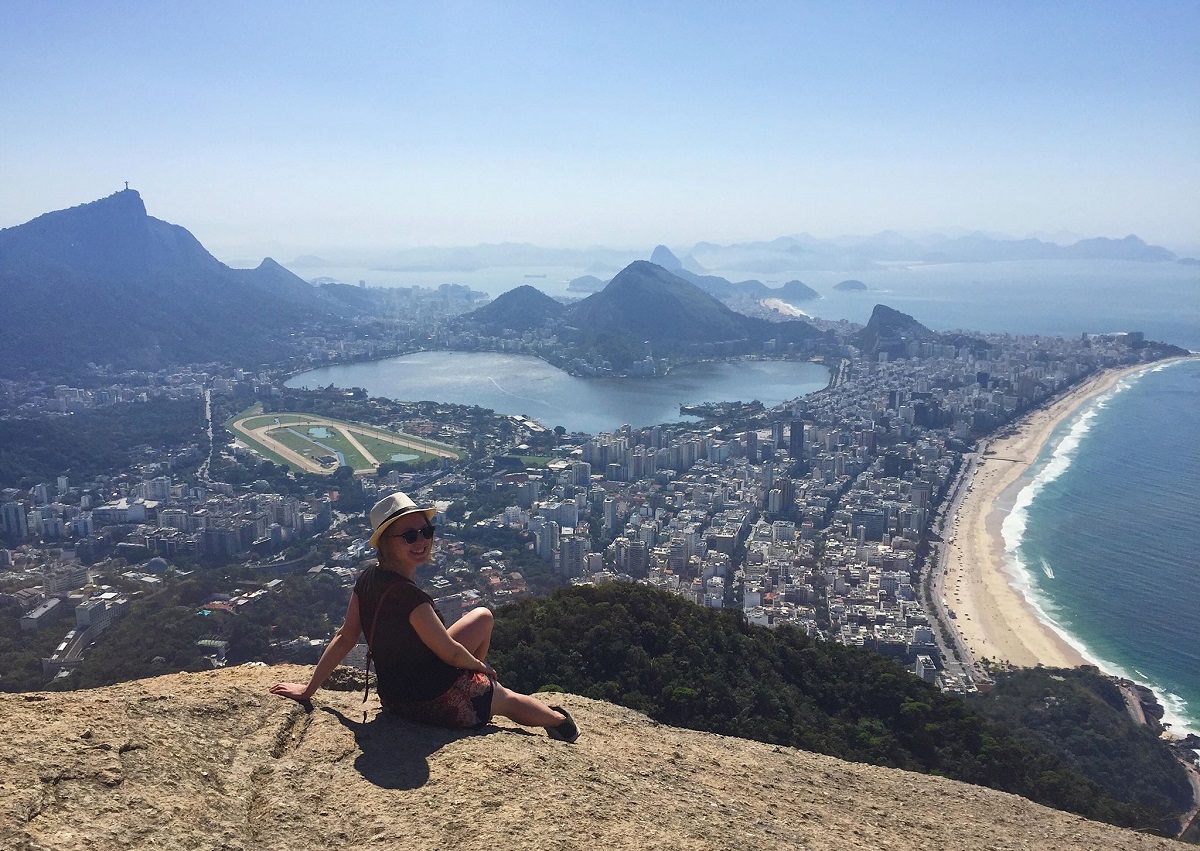 With traveling I was spending somewhere around 2.200 BRL without the rent for the apartment. I flew to São Paulo and back with Emirates. For tickets I spent 72.000 rubles. I bought it in advance — in April for the middle of July.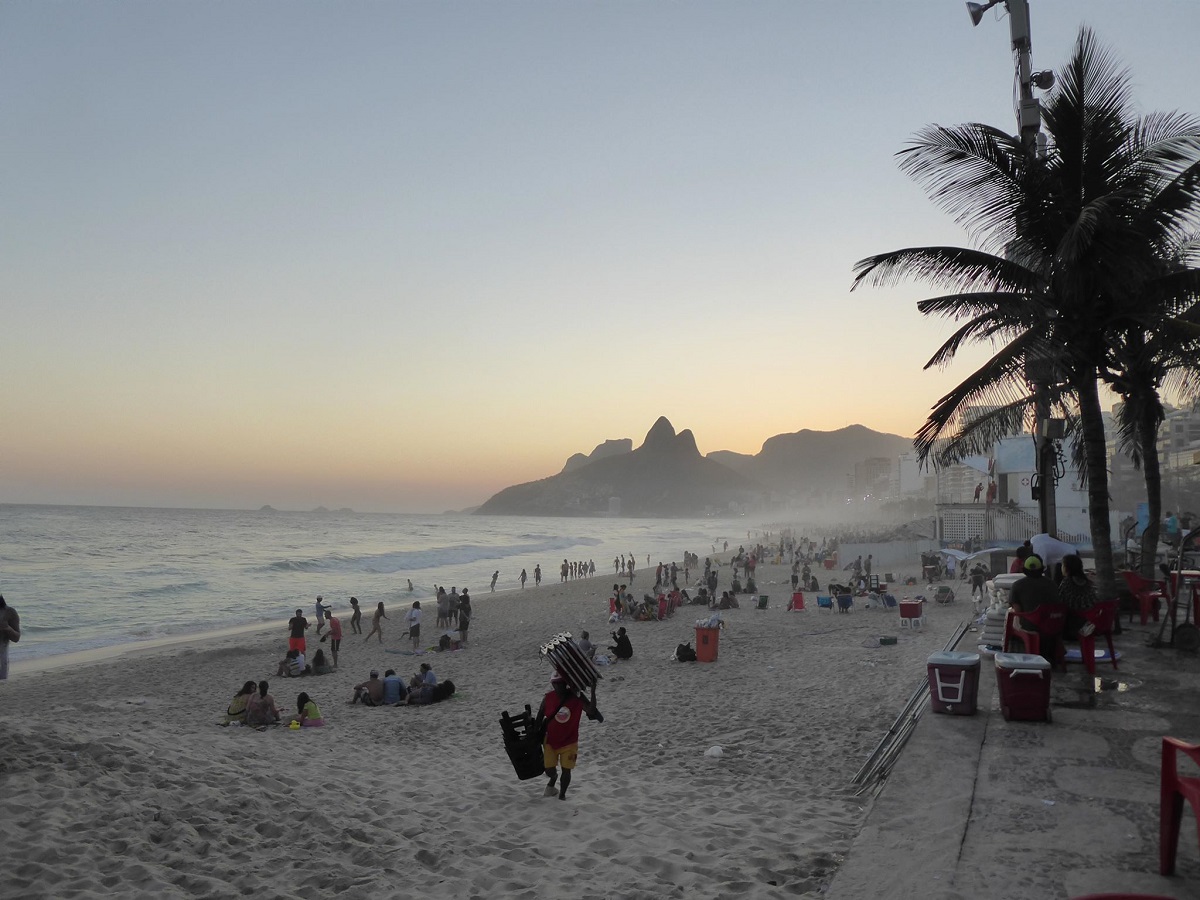 Best practices you would recommend to implement at GSOM
To have machines with hand sanitizer and cups for water.