In 2017 GSOM student Uliana Poiarkova went on exchange to L'Ecole de Management de Normandie (EM) where she spent fall semester. Here is her advice for those who are also planning to study in France.
Documents
All required documents are listed here in the section "Long stay student visa". Please take into consideration that before applying for visa you must register in Campus France system and pay 5000 RUB. Campus France does not help you with these documents and does not make any discount for visa.
Visa application costs 6000 RUB. While preparing the documents you need to translate your latest diploma, in my case it was a School certificate, either in French or English, the price is around 2000 RUB. I waited for the visa for about 2 weeks.
Please note: in July EM sent me an email where it was said about essential documents: housing insurance for €50 and medical insurance for €217. They asked to provide an apostile on the certificate of my birth to get the medical insurance after arrival. I spent a lot of time trying to solve the issue with an apostile. I could not get it because I was born in another country and didn't have an option to go there to get an apostile. At the end School said that the apostile is required only if you want to get some refund, for example for accommodation. So it is always better to call them and ask directly, because sometimes they require something that is not needed at all, while communication via email takes a lot of time.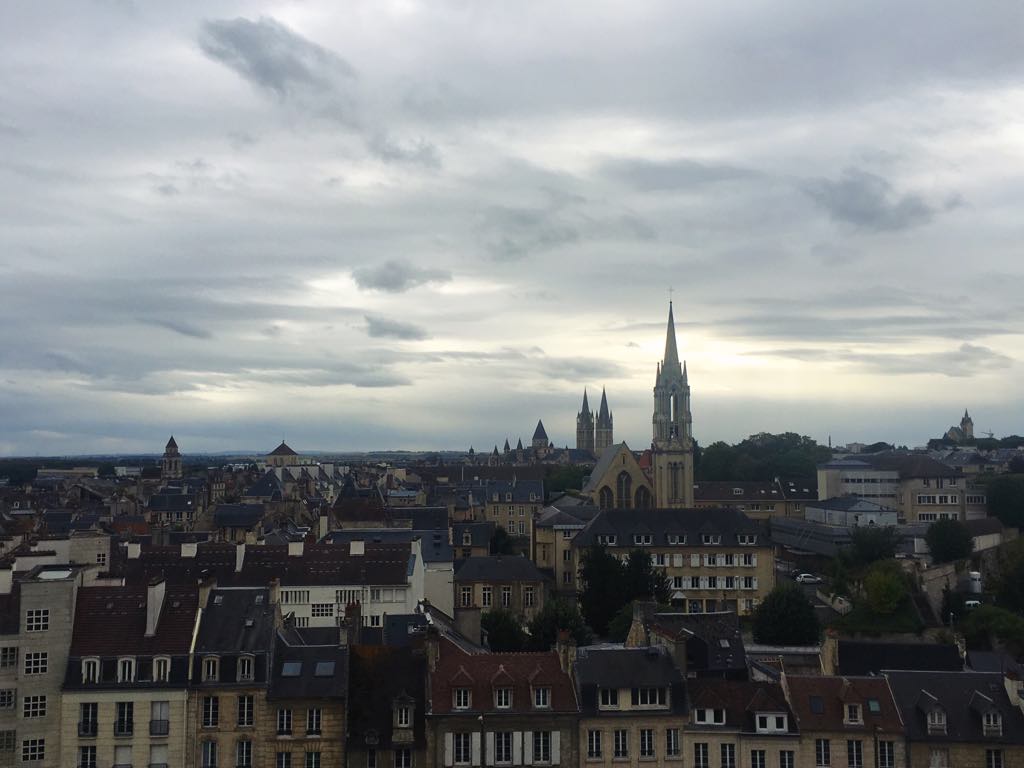 Welcome Week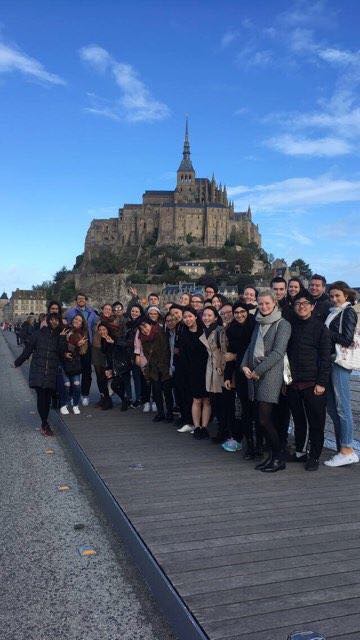 There was a big event on the beach with sport activities. The fee to participate was €75. I didn't participate as the event was spoiled by heavy rain. The School has a good buddy program, on the third day after arrival we met our buddies and they organized intro week with parties. Participation was €3-5 each time. French students are opened and are willing to help you.
Cultural shock
Bureaucracy.
When I arrived it turned out that I need to pay for electricity in my accommodation. In order to pay for it I needed to open French bank account. Getting bank account took me two weeks and the process was very old-fashioned, for example I got the password for my card via post mail service.
Moreover, the communication in such places is difficult as French people very often pretend they don't understand you if you speak to them in English, except French students and professors. Every time you need to sign many papers, send everything using paper letters and pay unnecessary contributions, for example just for opening a contract. If you have some problems they will never do their best to help you and solving the issue can take time and also become annoying.

One day EDF, the local provider of electricity, cut it in my room by mistake. It was Saturday and when I called them, they told me they could do nothing because tomorrow is Sunday and they didn't work. This situation ended up with me paying extra €60 just for nothing but I got my electricity back.
Time.
French people live like schedules don't exist. All breaks between classes are not fixed. "Let's take a coffee break for 5 minutes" very often transforms into 20 minutes. Not a single class started on time, and if you come 10 minutes in advance you might be the first.
Opening hours.
Sunday is a dead day – everything is closed, even grocery stores. You can be lucky finding some grocery store open but it will be 3 times more expensive. Restaurants are open usually just for lunch and dinner time, from 12 to 14 and from 19 to 23.
Also France is the most smoking country.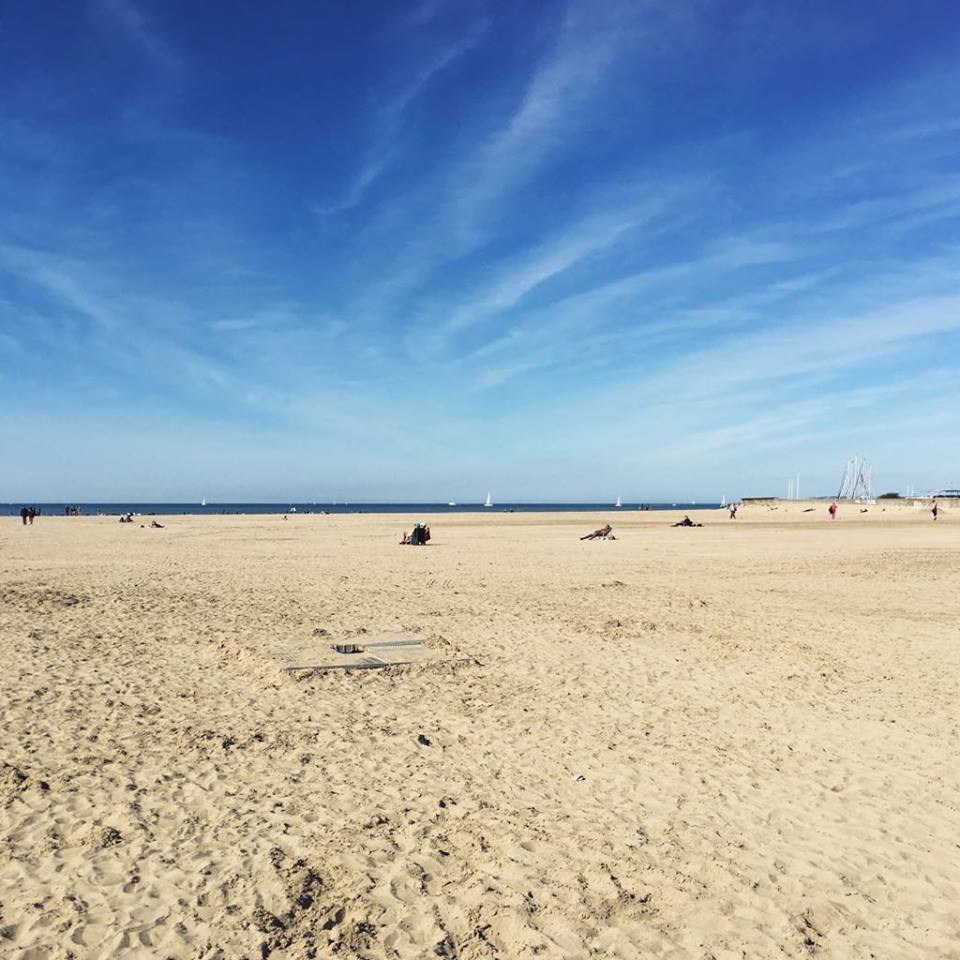 Place to live
Start to look for accommodation as early as possible. I started to search in July and it was already too late to find something good and not very expensive. The school provides some options for living. The dorm is called CROUS, and it is not too expensive: €200 -300 EUR per month. However students have troubles with finding Internet in their rooms, and in late autumn and winter it is very cold in this dorm.
Finding private housing is very difficult. I was searching through Leboncoin but I rarely got replies from hosts, as they usually are not interested in those who will stay for 3 -4 months. There are some student residences in Caen, where prices vary from €400 to €600 per month.
I lived in a new student residence Nemea Appart Etud (Beaumois). It was opened in August 2017. It has recreational zone and a small gym. I paid €550 per month for a 19 m2 studio with kitchen and bathroom and extra €20 for electricity per month.
University
At School campus in Caen there was a library with computers and plenty of space to work. Some recreational zones had a PlayStation. Sport facilities are also provided. The School has a lot of sport associations, but be ready to participate using French language. Close to the campus there is a student restaurant with lunch just for €3,25.
Studies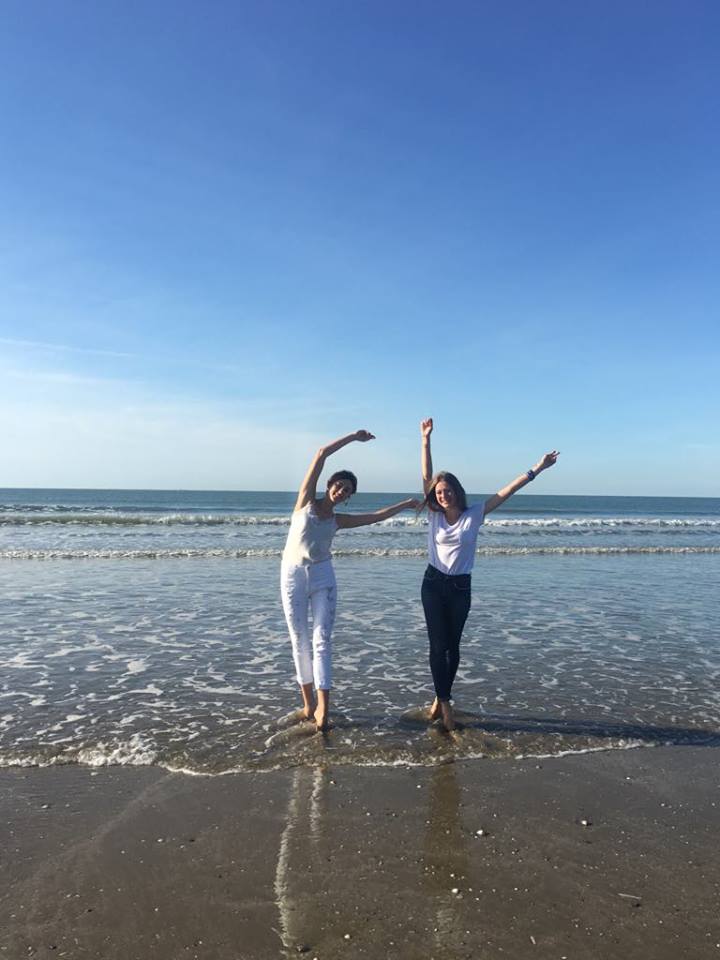 Registration for courses was available in March and was easy to proceed. You choose relevant program - Master or Bachelor, English or French taught and courses which are provided. The major focus is on International Business and Business in France. Some courses were just for 1 credit and a bit boring, but in general it was interesting and not so difficult. We had a lot of group projects, and as our class was international, it was valuable to learn how to work within multicultural teams.
We also had courses of French. Class was divided into 3 groups according to language level. I was in the group of the highest level, and I am content with a progress in French, which I made during that period. A teacher did not allow us to speak English, she encouraged us to speak only French during classes. It helped me a lot to improve my communication skills.
Schedule varied, we had intense classes in October, and almost nothing in December. At the end of October and in November we had some exams but majority was in December. Several exams were in group presentation format, some were written tests. Usually there are 3 attempts to pass the exams but it was easy, so I do not know exchange students who failed. Exam period was not very intense.
Money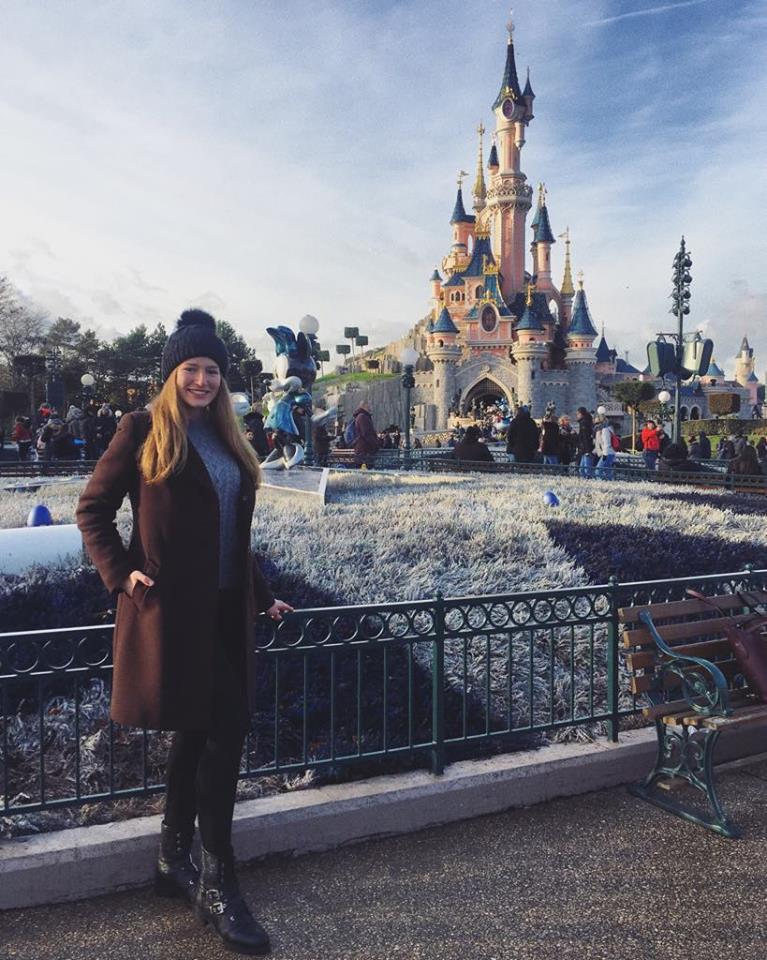 Accommodation in general: €200-600 per month.
Medical insurance: €217.
Food: €200-300 per month, dinner in restaurant €20-30, lunch in the student restaurant €3,25.
Single trip on bus/tram costs €1,5, transport card is €30, taxi — €10-20, there is no Uber in Caen, €36- 50 costs train ticket to Paris.
EM organized a lot of trips for international students. For example trip to Disneyland, to Calvados production place, to Mon Saint Michel and so on. They had really good prices - trip to Disney with a return bus was €60.
Best practices you would recommend to implement at GSOM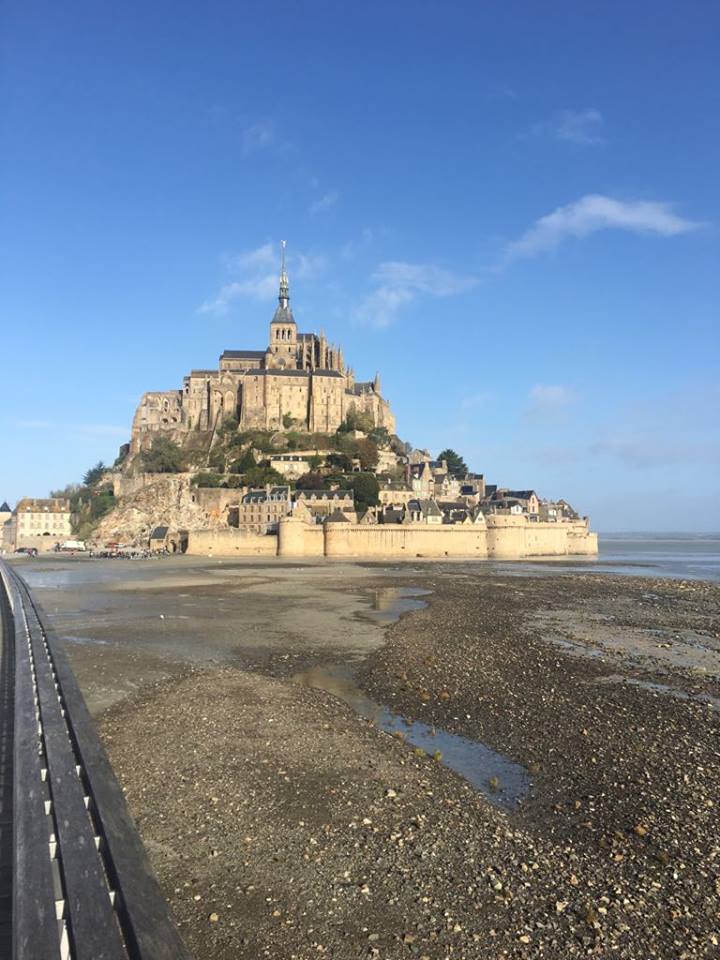 Slower rhythm of studying helps to memorize more. We did not learn a lot of practices, theories, but even after exams a lot of information stays in your long term memory. Professors are businessmen, politicians and sometimes not from France, approach is not so academic.