GSOM SPbU student Aleksandra Strelnikova spent spring semester 2018 at Business School of Mannheim. Here is her story about studying in Germany.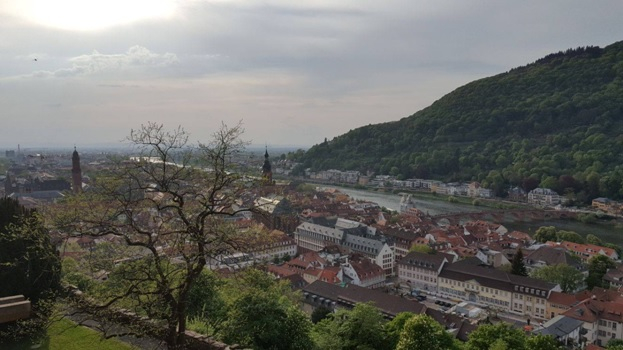 Heidelberg, a medieval town, 25 km away from Mannheim
What would be great to know before leaving
It would be great to know that summer in Mannheim might be really hot.
Documents
You can submit documents for visa in the German Embassy in St Petersburg. You need to provide: application form, 3 photos 35*45, international passport, invitation from school, proof of financial solvency (€670 per month), certificate of last education received, motivation letter, CV, IELTS certificate and health insurance policy. All documents must be translated into German. It takes more than 4 weeks to get visa.
Welcome Week
First week included campus excursion, couple of welcoming lectures with buffet afterwards, welcoming party Raise Your Flag (don't you dare to miss the first party!) and some other activities organized by smaller student communities. All these activities were free of charge.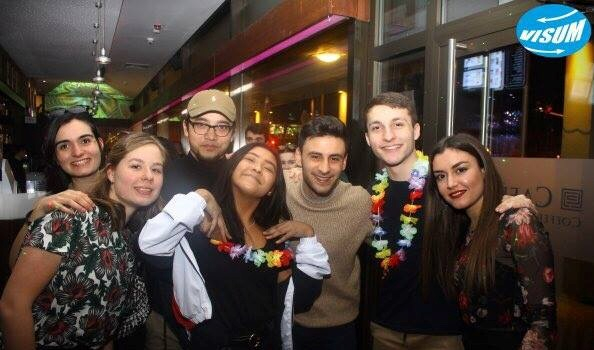 Culture shock
Nothing works on Sundays expect for Turkish places which Mannheim has a lot! Also there are several shops and cafes near train station that are opened on weekends.
Queues to libraries
All in all, don't expect too much from Mannheim. It's quite an industrial town and definitely doesn't face requirements for a touristic place. But in a week you will get used to it and feel home.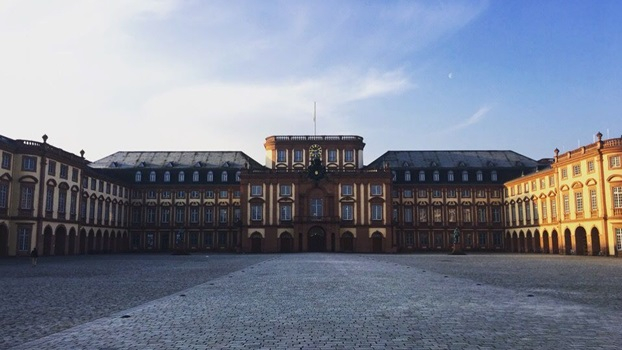 Mannheim palace is University of Mannheim main building
University
Campus has everything a one should have:
Great canteen Mensa
Café EO
5 libraries, be aware that during exams they are full from the very opening hours
Learning center, where you can work with you project group
Medical center, they even have a person that can help you with procrastination
Information center
Accommodation
Be aware that there might be not enough places, thus try to apply as soon as you get notifications about new rooms and don't be picky. Student residences are generally good. Fee varies from €250 to €550.
I lived in Hafenstrasse dorm and it was one of the nicest ones. It is situated near river, not too noisy and it takes 15 minutes to go to the University by foot or 5 minutes by bus. For my room in a flat for 5 people I paid €311. In some flats students share kitchen, WC and bathroom but in my case everyone had their own kitchen in a room.
Each residence has a Housemaster to whom you can go if you have any problems or questions. But if you don't speak German it might be hard to communicate because not all of them speak English.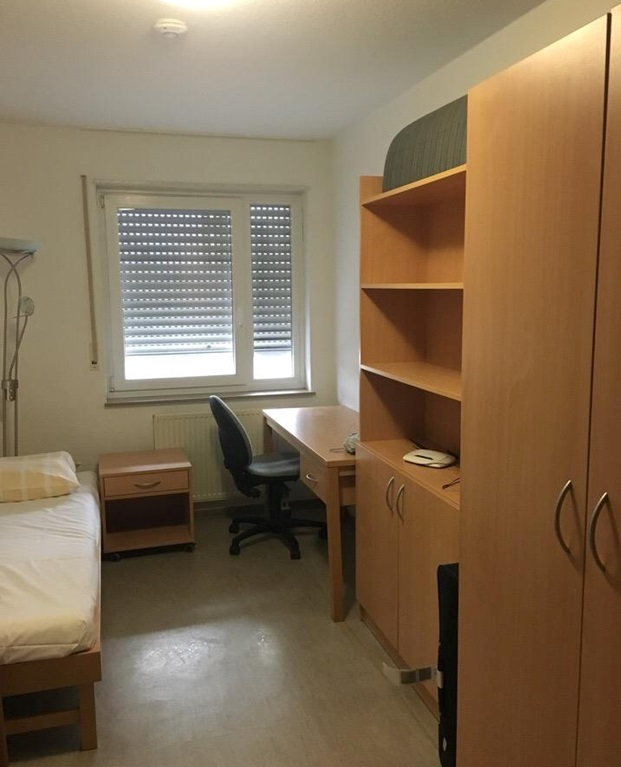 My room
Studies
Course catalog has a huge variety of courses and their plans and timetables are published in advance on the website. If you pay attention to the explanation of the registration process you shouldn't have any problems with registration.
Grading system is opposite to Russian one: 1 – excellent, 5 – fail. In order to pass a course you need to get at least 4. I did manage to pass all my exams from the first attempt but be prepared that their exams are quite advanced and require detailed knowledge of theory. Also one of the main difficulties was lack of time during examination.
Money
€311/month for accommodation
€72 for Student fee
€50/week for grocery
€2, 8 for one ticket for bus and trams
€4-6 for VISUM parties
€35-60 for VISUM trips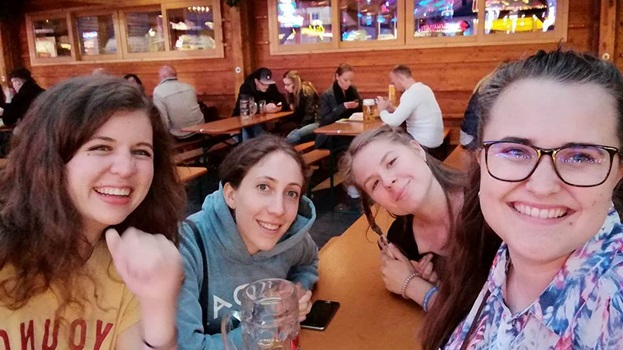 What to bring with you
Both warm and summer clothes because the weather changes greatly throughout spring semester and it is very cold in the beginning and hot at the end.
Best practices you would recommend to implement at GSOM
I liked that courses curriculum, timetable and description appear long before the semester starts, and seminars materials are available before classes.
Moreover there is a Mannheim Center for Enterpreneurship and Innovation. It is an interdisciplinary platform for young entrepreneurs, potential business founders, students, sponsors and investors. Also there is a Training Center for work and studies. Unlike libraries, atmosphere there is more relaxed and it is possible to work in groups.