How to find work in a foreign country in two months, to present yourself properly, receive above-market salary and not fear change, was the message of a presentation by an alumna of the Graduate School of Management of St. Petersburg State University (GSOM SPbU), MiM and CEMS 2019 programs, Maria Mushket.
WHY KOREA?
I decided to go to South Korea when I was working in a tech-startup in Amsterdam. My everlasting love for Asia has played a role here: I happened to study at the best business schools of Korea and Japan — and it was an unforgettable time. What is more, in Asia, the market is growing and developing steadily, and I wished to be in the middle of this growth. And finally, YOLO — you only live once!
So, in the autumn of 2019, I bought a one-way ticket and I landed in Seoul at the end of October. That was a spontaneous decision — I tentatively did not look for work. I thought that I would decide everything on the ground, using my resources: contacts of friends from the university, professors, local foreign communities, the conferences, LinkedIn, websites for a job search. I had two months for the search: exactly that much time is allowed for a stay in Korea without a visa.
I was interested in tech-startups and SMEs (small and medium-sized enterprises), foreign sales and business development. Basically, positions where knowledge of languages can come in handy (I know English and German) and work experience in sales.
ABOUT FINDING A JOB: STARTUPS
Now, in Korea, the start-up community is growing rapidly, due in large part to the subsidies from the Government. Even a Korean the Silicon Valley has been formed here — Pangyo Tech Village with technology giants like Naver (Korean Google). That's where I decided to go.
A friend of mine got a pass to Startup Global Center. I went to the English-speaking sector, where there are startups that plan to enter the international markets. And then I went to the offices and presented myself as a potential employee for the Overseas Sales department.
I collected business cards and sent follow-ups to everyone. As a result, I was invited by two companies for final interviews. In the marketing agency, there was a requirement to know Korean, so I was refused, but I accepted an invitation from a startup in the field of IoT (Internet of Things).
I prepared carefully for the interview: I have prepared a market analysis, international markets entry strategies. The interview went well, but I was not satisfied with the size of the salary offered, so I decided to continue the search.
ABOUT FINDING A JOB: CAREER OFFICE
After that, I went to the career office of Korea University, where I studied as an exchange student a few years ago. The university is among the best three in the country and is in contact with the leading companies.
It turned out that in Korea, applications to the leading companies on the market are submitted in September. That was why the best bet for me were small companies and startups, where strict timelines do not take place. That day, the university conducted a meeting for students with an IT-startup — I was invited for it. Unfortunately, in all positions the knowledge of Korean language was required.
ABOUT FINDING A JOB: CONFERENCES
At the same time, some of my acquaintances found a job in tech-startups during the Conference on Job Fair for Foreign Residents. It is conducted every September, so I did not manage to get there. However, in Seoul, career events are often held, so I quickly found two more.
Participating in a career exhibition in Korea differs from Russia. Here, you are required to register on the website, make an online CV, and then to submit a request for an interview in the companies that you are interested in. In response, you get a notification, and by doing so, on the day of exhibition you have a clear timetable.
The first exhibition was conducted two days after my arrival to Korea, that's why I did not register for an interview. My Korean friends translated a resume to Korean language, I made 20 copies and went to the place. My strategy was simple: searching for companies with descriptions in English and asking their representatives to listen to me. Koreans were surprised by my vigor and audacity, but they reacted positively. The only thing I lacked was knowledge of Korean language.
The second exhibition — KITA Job Fair for Overseas Sales was conducted in December. But this time I prepared thoroughly, applied for all registrations, filed an application for interviews in approximately 40 companies. As a result, I received an invitation to 30 of them in one day and accepted 10 of them.
As Korean language was not an overriding requirement, I received invitations for the next stage from each company. In the end, I chose the company where I work now. The majority of staff are graduates of the Ivy League (an association of eight private USA universities). Furthermore, I liked a great number of the tasks and level of responsibility. Plus, the Personal Care market is a rapid-growing industry where Asia is leading.
ABOUT WORK
My company ranks among the top 5 regarding sales on the Personal Care market in South Korea, even though the company was established in 2016. I work in the overseas sales department and work on business development. I am responsible for global business expansion, ranging from market research, contact searching, preparation of quotes to signing the contract, logistics — in all countries, except in Asian.
Now, I negotiate with the leading retail net in the beauty industry in the Netherlands: we are signing a contract for an exclusive distribution. One other great project was cooperation with one of the leading FMCG companies from Fortune-500 list in the Spring of 2020 — it doubled the size of our company.
The work is interesting, and there is a lot of it: I often work till 10-11 pm. But the growth is incredible — that's the main thing.
ABOUT SALARY
The average salary for a university graduate in a start-up or a medium-sized company in Korea — 30 million won per year (approximately 27,000 US dollars). Another example, in the LG and Hyundai corporations — about 42 million won per year.
Despite that my company being a medium-sized business, we have managed to agree on a salary that is above-market. When I was discussing my promotion with Korean friends, they were very much surprised, as in Korea, wage is usually not a topic of discussion, and nobody reads contracts here. You can wait for promotion for several years, and as for start-ups, sometimes there are not any promotions at all.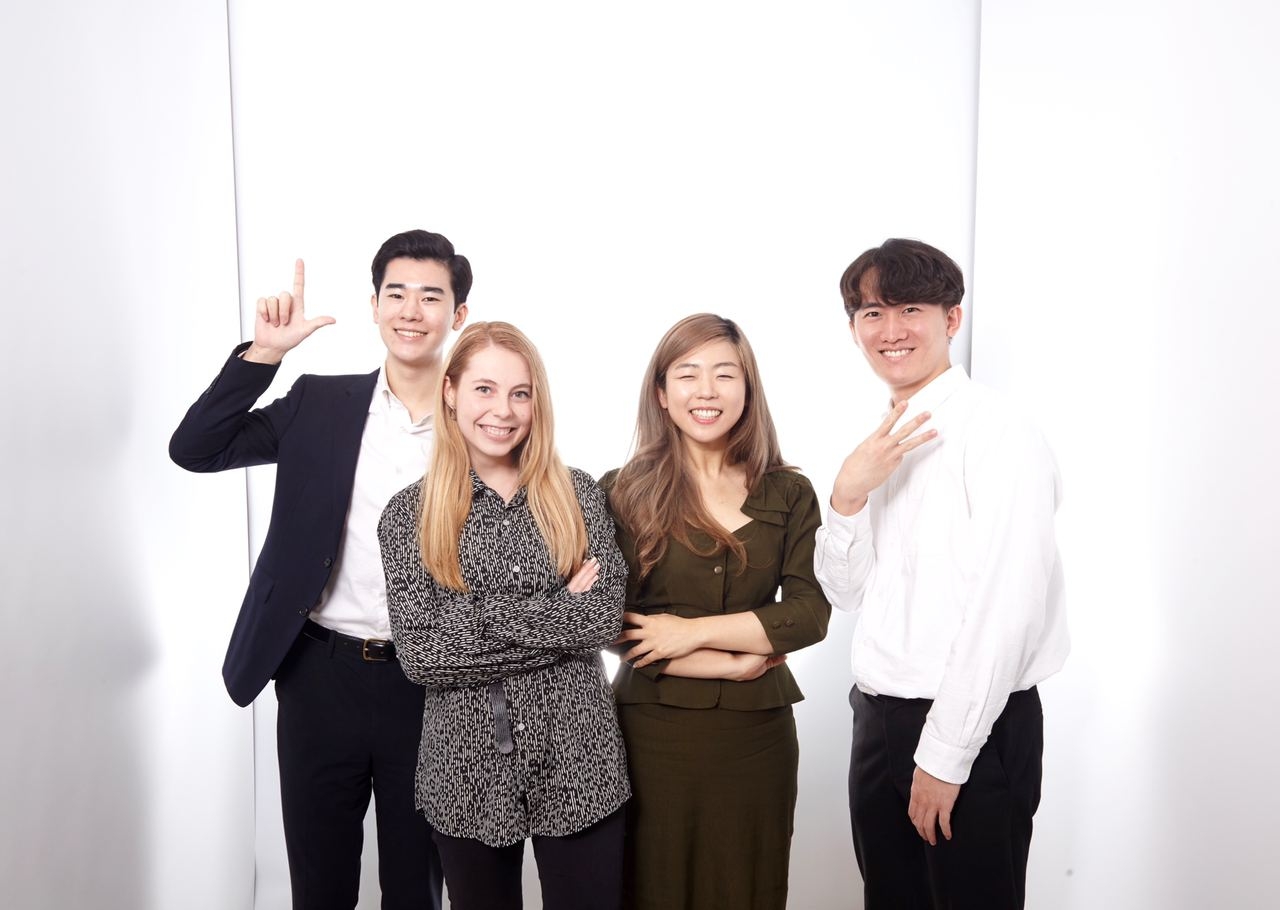 ABOUT GANGNAM STYLE
I work and live in the financial hub of Seoul: the district is called Gangnam. The song Gangnam style, which became a meme in 2012, is exactly about this place. Now, Korean society is dramatically shifting from middle-class to upper class, and in Gangnam it is especially evident: under my windows I see Ferrari, Rolls-Royce, Lamborghini.
Even though the district is considered one of the most expensive in Seoul, living here is much cheaper than in the Netherlands. Now I rent a studio in the very center of Gangnam for $500 per month. Here, it is great both to work and chill: there are many galleries, parks, bars, clubs all around.
HOW TO MAKE A DECISION ON RELOCATION
Do not be afraid of anything and stop thinking too much: just set a goal and attempt to achieve it. Nothing is impossible — all your limits are self-imposed. And remember that you only live once, so if not now, when?
My relocation, the search for work, accommodation — a specific challenge, test, which I wanted to solve. Although it was tough, I hope that by sharing my story I can inspire others to try and fail, try again and not to give up, no matter what.