Elena Topolskaya isa graduate of the GSOM SPbU Bachelor Program in Financial Management in 2012 and the GSOM SPbU CEMS MiM program in 2014). In 2019, Elena received an MBA from the Wharton School of Business at the University of Pennsylvania and now holds the project manager position at the BCG office in Austin, Texas. In an interview, our alumna talked about lifelong learning, moving to the USA and building an international career.
Let's get the chronology of events right. What happened the day after graduation from GSOM SPbU? What were your expectations and plans for the future?
My graduation took place in September instead of July, as I was on two exchanges at partner universities. GSOM SPbU gave me a great start: after the first year of my master's degree, I completed an internship at BCG, and at the time of my graduation, I already had a job offer in the company. Immediately after graduation, I took a gap month. I visited my family in Tatarstan, mastered surfing in Asia, and moved to Moscow. In November, I started work in the Moscow office of BCG.
You have not just completed a master's program at GSOM SPbU but also received a CEMS diploma from the London School of Economics. Tell me about this period. What does CEMS mean to you?
Joining the CEMS program has become the defining moment of my interest in everything international. If it didn't exist, I think, then the MBA and the USA wouldn't have happened in my life. Of course, I have always had a craving to travel and see new countries, but there was no defined goal to study abroad before that. But it was only thanks to CEMS that I realized that all borders are open and that even the most ordinary guys have opportunities to study abroad.
In the spring of 2014, I studied at the London School of Economics, lived near Tower Bridge near the City business district. When I went down for coffee in the morning, I felt all the energy of the world financial center: bank employees in suits and ties came out from the station — so businesslike, dynamic. As an alumns with a Bachelor's degree in finance, I was incredibly delighted with the whole atmosphere.
Then I was very energized and motivated by this environment and wanted to become a part of it and build a career. All thanks to GSOM SPbU and CEMS.
In 2017, you started your career at BCG. Why did you choose this company?
In the first year of my master's program, I actively tried to train and work in consulting and FMCG - I participated in case competitions, and team competitions in Moscow. I interacted with P&G, but before I could sign a contract with them, I passed the BCG selection and stayed there. I still remember each of my interviewers with gratitude — this is a team of professionals who treated the selection participants as carefully as possible. It made a deep impression on me. If you felt that you were not grasping some question, they helped guide you with advice, making it possible to correct and improve your answer. It turned out to be a reflection of the culture: mentoring and the joint search for the correct answers in partnership with management - almost in the DNA of BCG. It's great that I have had and still have such mentors.
Were there ambitions to take a position in the company's foreign office?
At first, I had no desire to stay somewhere and work permanently in another office abroad, but I wanted to gain new experience and knowledge. Therefore, when I had worked for two years in the Moscow office, I started thinking about what else I could try and decided to apply for an MBA in the USA. During our studies in the USA, my husband and I visited, for example, Australia, and we had a lot of thoughts about where we could continue our careers — in London, San Francisco, or Sydney. But we realized that if we were already in the USA, then why not work here for a while. Our school had a campus in San Francisco. We spent a lot of time there and got to know the city. It was comfortable and exciting in a professional sense, so we decided to choose it. And just recently, we moved to Austin, Texas – which now is one of the most popular and fastest-growing technology centers in the USA.
By the way, tell us about admission to the MBA program in 2017. Why make such a choice? How did the USA come into your life?
When I was looking for a program, I considered only American schools since, during my studies at GSOM SPbU, I had already managed to visit schools in Europe. I understood the mentality well and did not expect global discoveries. I wanted to get into the newest environment. The choice fell on The Wharton School of the University of Pennsylvania. Looking back, I can say that the intention was justified — the difference of cultures between Russia and the United States played a significant role in my life, and changed my worldview.
Did BCG help you enroll in the program?
The company is interested in employees' professional growth, so BCG invests in it when training concerns the professional track. We have different programs, one of them is called MBA Park — the company pays for part of the employee's education and, if desired, can help with the transfer to another region.
How did you manage to transfer to another office during your training?
While still studying, I applied for a transfer from the Moscow office to San Francisco. In Moscow, I was engaged in projects in the field of technology and telecommunications. The office I was planning to transfer to has a similar profile, so they were interested in me as a specialist there. This transfer happened during the second year of study.
What differences did you notice for yourself in the specifics of work after the transfer?
In consulting, the main thing is to develop a habit of structuring, a systematic approach to any task. This is an essential skill that is relevant in any market. Then there are, of course, regional and cultural peculiarities. And it was a significant growth area for me. Of the big differences, for example, I was initially struck by how the process is very clearly organized here - letters, check-ins, reports within the team, everything is very tight and on time.
Besides - deeper functional and industrial specialization. For example, in Russia, we often developed general strategies for the company's growth in the market. In the USA, the business is so large that it is difficult for a consultant to cover everything at once. We focus on more narrowly formulated problems — for example, "improving the effectiveness of partner sales channels". We attract experts who have been working in this direction all their careers and "fix" a specific mechanism but with precise attention to all details.
Now, looking back and assessing the path you took, what would you call the most difficult?
I would instead note not what was difficult but what was not obvious. For example, it was not immediately clear that almost limitless possibilities are open to everyone and everything is in your hands. This realization came over a very long period — every time I allowed myself a little more, I set a slightly more ambitious goal. And over time, I realized that it would have been possible to act this way 10-15 years earlier. But I came to this very understanding very gradually, expanding the boundaries of what is allowed.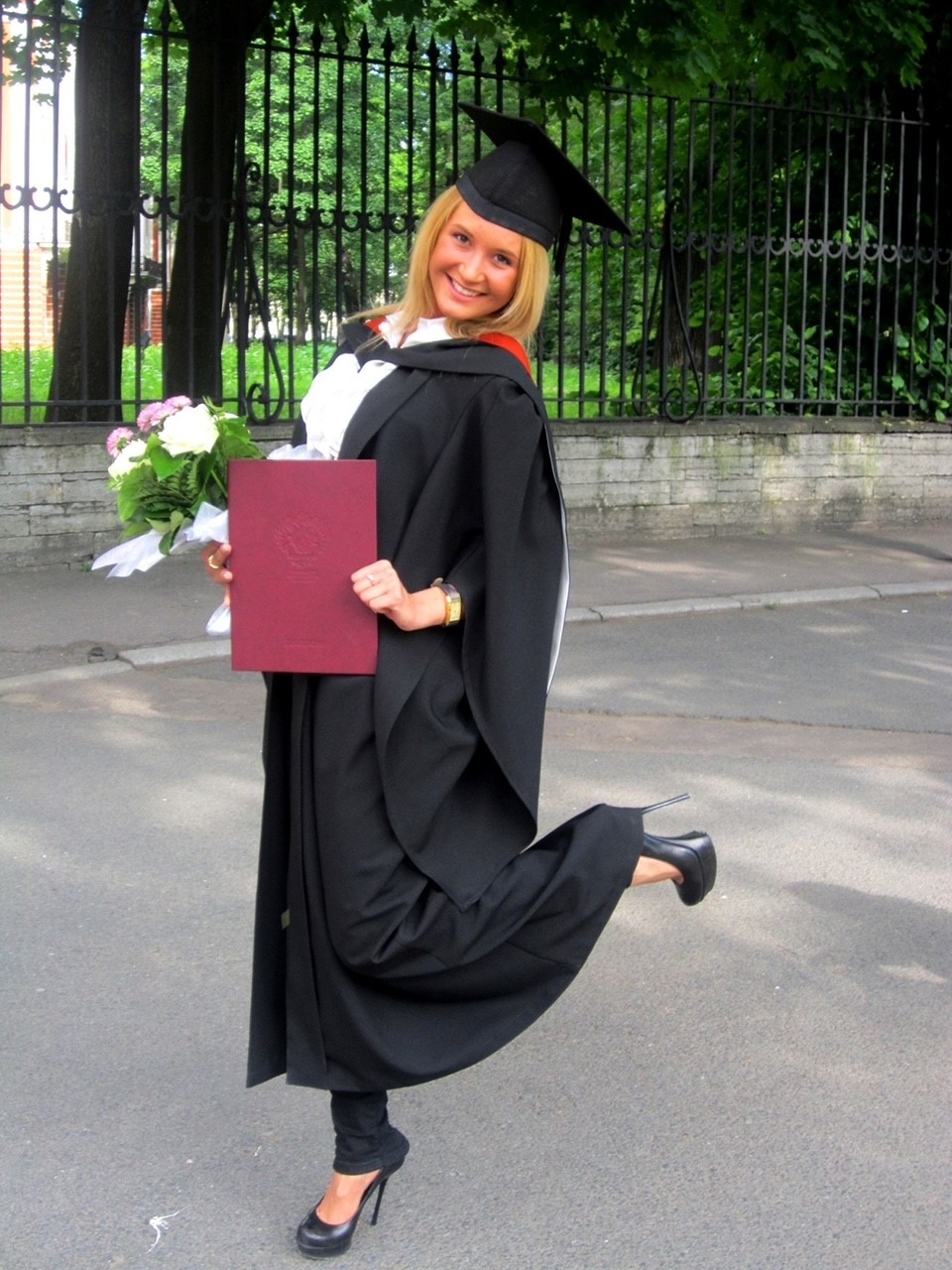 What would you have told yourself a few years ago?
Nothing is impossible, and most of the limitations are in our heads. It is only necessary to show resourcefulness and determination in overcoming them. This applies even to the most seemingly objective barriers, for example, visa and financial ones.
If we return to the question of studying at GSOM SPbU, what was the most valuable?
GSOM SPbU has formed a large part of my personality. Teamwork, international interests, openness and a desire to explore are all in me because of the Business School. But the main thing I've learned is to set a high bar for all my results. I still treat each of my projects, products, or communications as homework on econometrics — everything should be reasonably deep, without mistakes, with a pinch of originality.
What is your motto in life?
My motto has changed at every stage. Until recently, it was crucial for me to always have the next goal in front of me — admission, relocation, a new position. But over the past year, I have increasingly caught myself thinking that life is not tomorrow, life is today. I have shifted my focus from long-term tasks to the current moment. I even ordered a unique watch for myself - I removed the hands and engraved "It's always now". Because regardless of what time, I want to remind myself to anchor life and live every moment of my life as fully as possible. Right now.