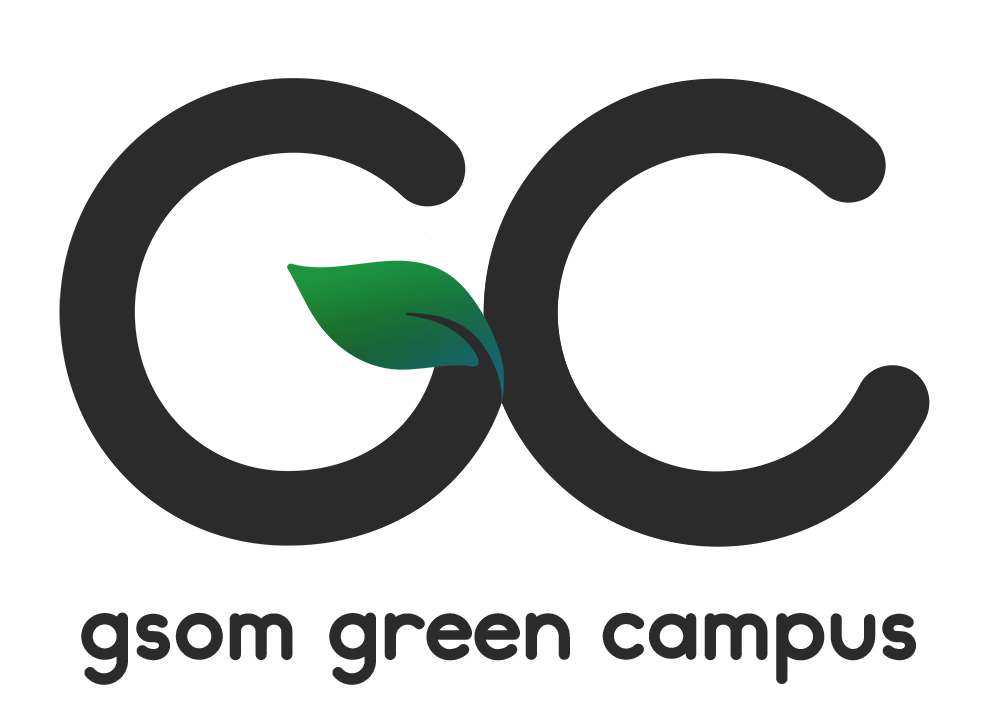 Green Campus was established in December 2011 by the first-year Master students of GSOM SPbU. In May 2012 Green Campus got support of PricewaterhouseCoopers Center for CSR at GSOM SPbU, as a result the agreement for the implementation of mutual projects was achieved.
The name of our initiative implies following definitions:
Campus — is the system of facilities and processes related to GSOM SPbU
Green — is an "appropriate principle of Sustainable development"
Our main goal is to ensure that GSOM SPbU operates in accordance with Sustainable development best practice and principles.
Sustainable development is such a development that meets the needs of the present without compromising the ability of future generations to meet their own needs (G.H.Brundtland). That implies a pattern of economic growth in which resource use, investment flow, research and technology development process, individual development and institutional changes are coordinated and aim to meet human needs while preserving the environment so that these needs can be met not only in the present, but also for generations to come.
(Wikipedia.org).

| | |
| --- | --- |
| | Our mission |
To create awareness and commitment to the principles of sustainable development and social responsibility among various audiences (students, staff members and their circles of contacts) through the example of implementation and demonstration of these practices within University.

| | |
| --- | --- |
| | Our goals |
To introduce the principles of sustainable development and social responsibility with the focus on environmental aspects into the functioning of St. Petersburg State University, including both administrative buildings and students' campuses starting with the Graduate School of Management SPbU.
The project aims at:
Increasing interest in sustainable development and social responsibility amongst the students of University
Implementation and further development of students' initiatives in the sphere of sustainable development and social responsibility
Enhancing reputation of the University within the country and abroad
Contribution to sustainig the innovative and socially responsible image of University
Decreasing ecological footprint
Developing international cooperation in the field of sustainable development and social responsibility
Increasing internationalization

| | |
| --- | --- |
| | Cooperation |
Opportunities for partnership:
Education in the field of sustainable development
Assistance in organization of solid waste separation with the recycling purposes
Eco-bags production
Mugs production
Implementation of eco-friendly water/electricity saving equipment
Your own offer
What we offer:
Information about the partnership:

In the Green Campus section of GSOM SPbU web-site
At the educational events (lections, movies)
In our educational materials

Reputation of the company/organisation as responsible, involved in the society development
Making CSR policy deeper than simple philanthropy concentrating on more profound and effective approach to innovation investments
Facilities for educational events in the field of sustainable development and corporate social responsability with all the neccessary equipment
Our page in social media: https://vk.com/gsom_green_campus