Professor Dwight Jaffee, Haas School of Business, University of California, Berkeley
In Memoriam, February 10, 2016
From the Graduate School of Management (GSOM SPbU), St. Petersburg, Russia
The news of the passing of Professor Dwight Jaffee has been received with sadness at the Graduate School of Management, where he is remembered with great affection both for the role that he played in our school's development but also simply because of he was at once an inspiring mentor and a very warm and human presence.
Dwight was one of the founders of the joint project for the creation of the School of Management, St. Petersburg University (today the Graduate School of Management), from its inception in 1993, whereby he provided valuable guidance for it's academic development. Dwight met with all GSOM faculty members visiting the Haas School, advising them on how best to attain their academic and research goals and arranging for them to meet with Haas School faculty in their field. He guided the administration of the GSOM in forming the academic structures needed to operate successfully, sharing real life practice with his Russian colleagues. Many times Dwight was to come over to St. Petersburg to teach on a volunteer basis. He was generous with his time and knowledge, by which our faculty gained and developed into the successful organization we are today. And, he encouraged many other Haas School and Berkeley professors to come teach classes, forging collegial relationships that endure to this day.
Our library owes a lot to him for collections of valuable books and teaching material that he brought over personally. Not only did he provide material for study that was rare and much needed in Russia at the time, but he oversaw translations from English into Russian of many famous books, some written by distinguished Haas School faculty, that our faculty completed - all with the proper copyright permissions.
As a teacher, he was very dedicated and we would hear him say– "forget about me for 2 weeks, while I prepare my slides for an Exec- Ed class." Our colleagues enjoyed attending his classes and learned so very much from him.
We are again reminded that the valuable international relationships and reputation of our school today owes much to the strong support and generosity of its friends such as Dwight Jaffee
In deep appreciation, on behalf of the Graduate School of Management, St. Petersburg University
Konstantin Krotov
Head of school, GSOM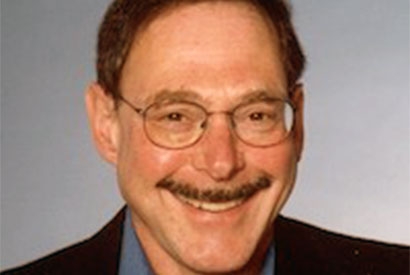 photo by Berkeley-Haas School of Business