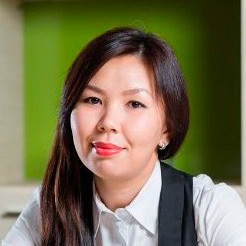 What does it mean to have a sense of beauty for a professional communication?

Kermen Magdiyeva, PR director of the North-West branch of OJSC Megafon, noted the importance of using technologies and trends to build communication with consumers. For people it is important to meet with the brand both online and offline.
Separately, Kermen, as a representative of the Russian Association for Public Relations, touched upon the issues of the professional standard of a communications specialist. Education and professional skills, or "hard skills", which were previously the focus of attention in the first place, now go to the background, and at the first - come out "soft skills", i.e. personal characteristics, which include, among others, the ability to motivate, delegate, proactivity, reflexivity, attentiveness, communication skills, etc. All this in the professional standard is called "human capital". The expert paid special attention to the availability of such competence as "a sense of beauty" among the specialists, for her opinion it helps to write a good text, evaluate the creative and work with anti-crisis communications. PR director of Megafon at the same time noted that the professional standards are a non-permanent substance: new trends and an ever-changing world make the specialists also change, develop, and correspond.