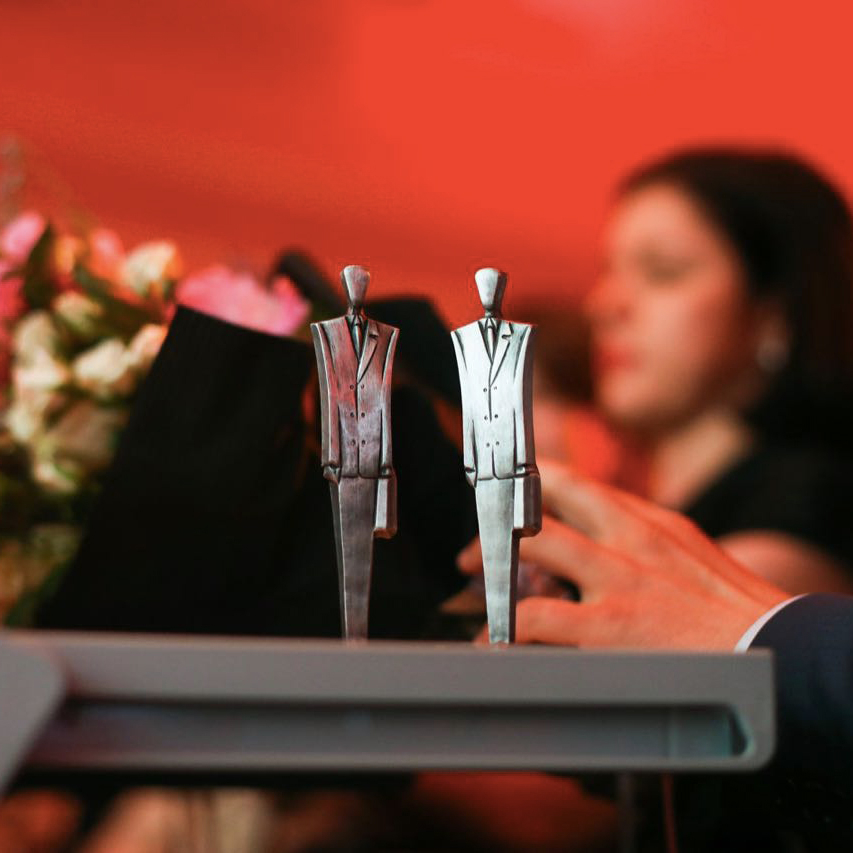 The best students and teachers of GSOM SPbU receive recognition each year in the framework of the ceremony of the name of Peter Drucker. The ceremony, which was born in 1995, for more than 20 years now serves as a place to honor successes and achievements of the brightest members of the business school community.
In 2017, for the first time in the history of the Ceremony, the award will be presented to graduates of the business school, who achieved the most significant professional successes in the previous year.
Award for graduates is awarded in two categories:
"Career take-off" - for graduates who have chosen the corporate professional path.
"Anti-Corporate Star" - for graduates who created their own business or work in art, sports or charitable projects.
Based on the results of the meeting of GSOM SPbU expert commission consisting of representatives of the Career Center, GSOM Family team, the Organizing Committee of the Ceremony, a shortlist of nominees was compiled from more than 30 applications. The names of the winners in each of the nominations will be announced at The Peter Drucker Award Ceremony, which will be held on May 31 in Concert Hall "Kolizey".

Among the nominees for the Career take-off award:
Timofey Frolov,

HEINEKEN, marketing manager/national portfolio head

Alexey Fedorov,

Microsoft, Creative Director

Ivan But,

Wrike, Head of Business Analytics

Apollinaria Dunaeva,

Partner Operations Manager (YouTube), Google

Cyril Chvanov,

Magnit, Head of Assortment and Trade Space Analysis Service

Among the nominees for the Anti-corporate star award:
Sergey Zakharov,

the founder, Studio Super 8


Dmitry Udovichenko,

Director of the Drama Theater

Anastasia Zakharova,

the founder, Musical project "Nastasya"

Elena Pegushina (Balatskaya),

the author of the project DobroDelki