Professor Panibratov held a workshop for SISU students
From December 1 to 9, Director of the Center for the Study of Emerging Market and Russian Multinational Enterprises Andrei Yu. Panibratov, visited Shanghai International Studies University, where he held a workshop for students and spoke at the conference on emerging markets.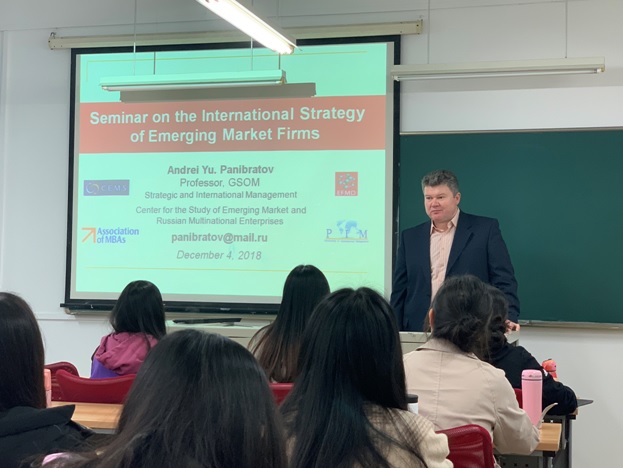 On December 4, Professor Panibratov held a workshop on International Strategy of Emerging Market Firms for the students of the School of Economics and Finance in Shanghai International Studies University (SISU). In his lecture, Andrei Yu. Panibratov pointed out current trends in the theories of international business in relation to emerging markets, conducted a comparative analysis of the strategies of companies from countries with emerging economies, and also showed examples of how Chinese and Russian companies are implementing international strategies.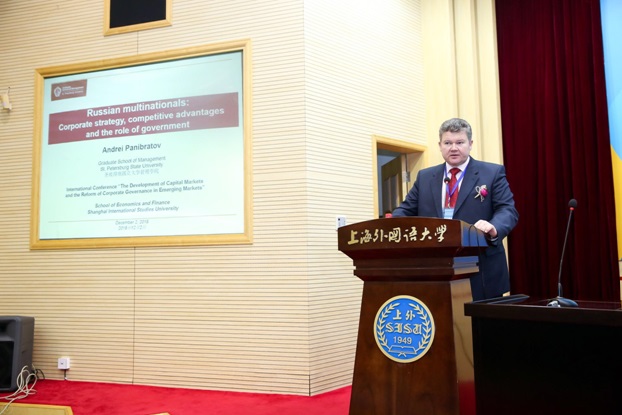 Moreover, during the visit, Professor Panibratov gave a guest presentation at the conference "Development of Capital Markets and the Reform of Corporate Governance in Emerging Markets", which was held at SISU from December 1 to 2. In his report, Andrei Yu. presented the most important sources of competitive advantages of Russian companies, that allow them to conduct business on a global scale, suggested areas of cooperation between companies from Russia and China in the framework of joint investment and infrastructure projects, including "One Belt, One Road" initiative, and spoke about development of special economic zones in China.